What is e-commerce?
You get on a site that sells something. You choose your product, enter the delivery details, make the payment, and wait for it to reach your doorstep.
Is that it?
Hold on to that thought because I have another angle I want to attack it from.
What do you need to run an ecommerce business? Some products, a website to sell them, and a fulfillment partner to handle shipping.
Is that it?
Both of these scenarios cover the basics of e-commerce. When most people think of this business, they think of these scenarios. Believe it or not, many of them dare to launch ecommerce businesses with this in mind.
Needless to say, they completely fail to deliver a good ecommerce customer experience. This also happens to be the topic of this post. Consider it your ultimate guide to understanding what customers expect from an ecommerce website.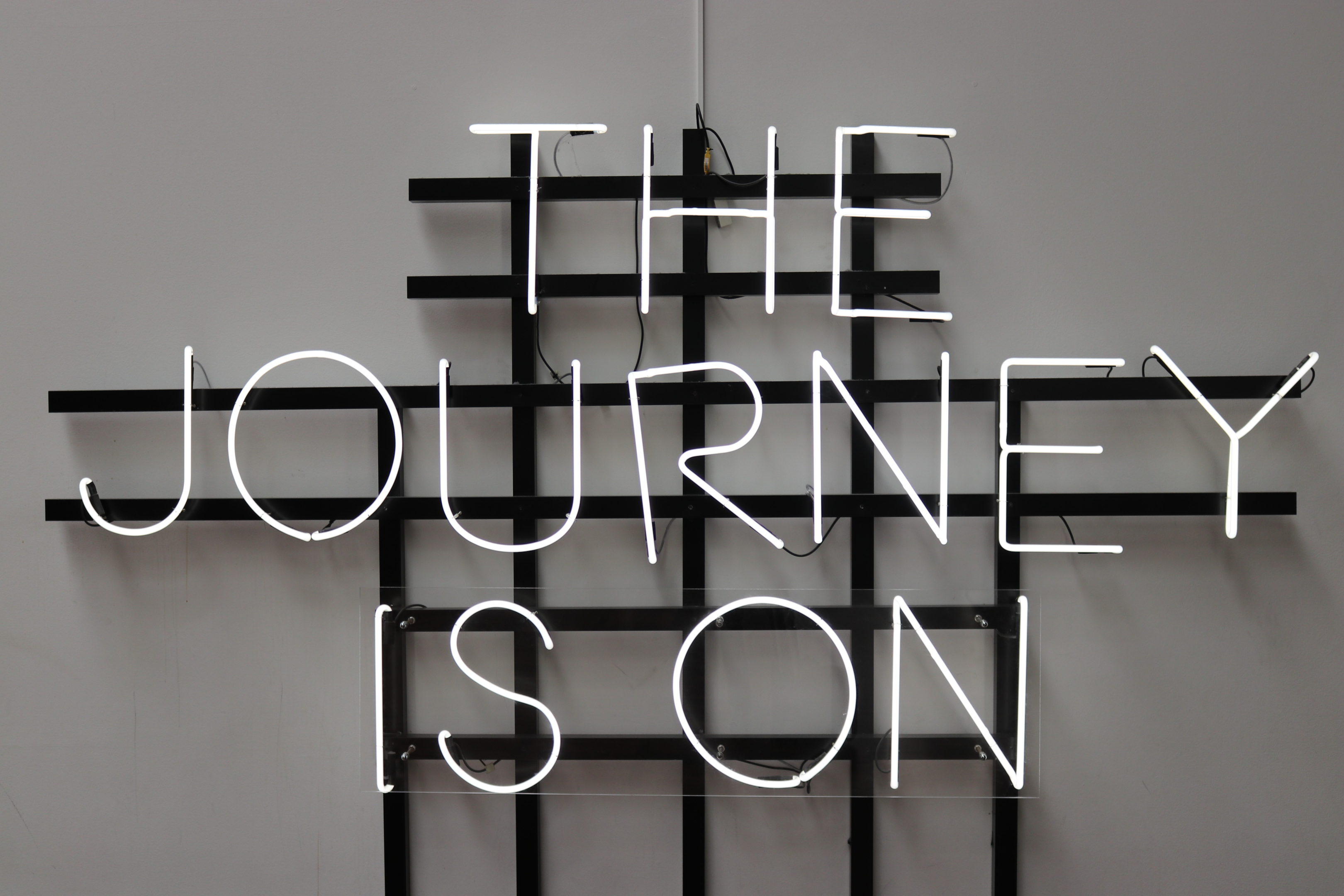 I'll explain what ecommerce customer experience is, its phases, how you can improve the customer satisfaction score, and the best tools to do it. Grab a coffee and sit tight because it's going to be a long one.
What is Customer Experience?
The interaction of your customers with the products is just one piece of the equation. In reality, the customer experience starts way before the purchase decision.
What the customers think of your brand, what they think about your products, how they evaluate your after-sales commitments, etc., are the main touch points of the journey.
See, loyal customers are not your average pedestrians who will buy everything they cross paths with. It takes time to build up the customer journey which ultimately results in higher sales.
If you think of the same situation but on the internet, you start to understand what the ecommerce customer experience really is.
The Phases of Ecommerce Customer Experience
As I already said, the customer journey begins long before you make a sale online. Believe it or not, the product or service you sell to online shoppers has nothing to do with your business growth. Unless you're selling low-quality products that will automatically deter any repeat customers.
There are three main phases in an ecommerce customer experience. They are:
The Pre-Purchase phase
The Purchase phase
The Post-Purchase phase
Pre-Purchase Experience
As you've already guessed, this phase of the customer journey occurs before product interaction. Potential customers who have just heard about your business, go through this experience. This is the phase that determines whether these potential customers will convert to paying customers or not.
The goal for many ecommerce businesses in this phase should be to attract as many eyes as possible. At the same time, you can't pursue gimmicky marketing campaigns that mislead the audience.
So, how do you attract attention during the pre-purchase experience?
Well, you provide value in the form of information. You need to educate your audience about the problem you're trying to solve first.
For example, if you own a general-purpose ecommerce store where third-party vendors are the sellers, the problem you're solving can be "not finding relevant products in the same place".
By publishing informative content, you're spreading the news that there is a new ecommerce store in town that has assembled the best vendors for general-purpose products.
In terms of content marketing, these types of ecommerce sites have the freedom to truly push the boundaries. There are no limits on what type of content you can publish as long as it has something to do with one of your products.
Just like in any other marketing endeavor, you need to provide the answer to "What's in it for me" through the content.
Generally, I would suggest publishing blogs. Blogs are still the most effective tool for mass marketing organically. But it doesn't mean the same formula will apply to all businesses.
In some particular industries, potential leads may consider emails a better channel for communication. Publishing blogs in bulk will not do much good here. Instead, you need to focus on a killer email marketing campaign.
Once you successfully build brand awareness among your customers, it's time to move on to the next phase of the ecommerce customer experience.
Purchase Experience
This phase is best executed through the product pages on your ecommerce site. The prospects already know about your business. They know what you're selling and why they need it. They're already interested.
For the conversion period, information is still your best weapon. But instead of pumping out educational content, the target customers now need specific information.
For example, how much do the products cost? What are their specifications? How can they order it? When can the customers expect the product if they order?
As you can see, you already have all the pieces. All you have to do is communicate it. Marketers typically do it by publishing the data on the product pages. Some of the answers may be in the FAQ section as well. But if you ask me, I recommend answering as many questions as possible in advance to sort out the kinks in the customer journey.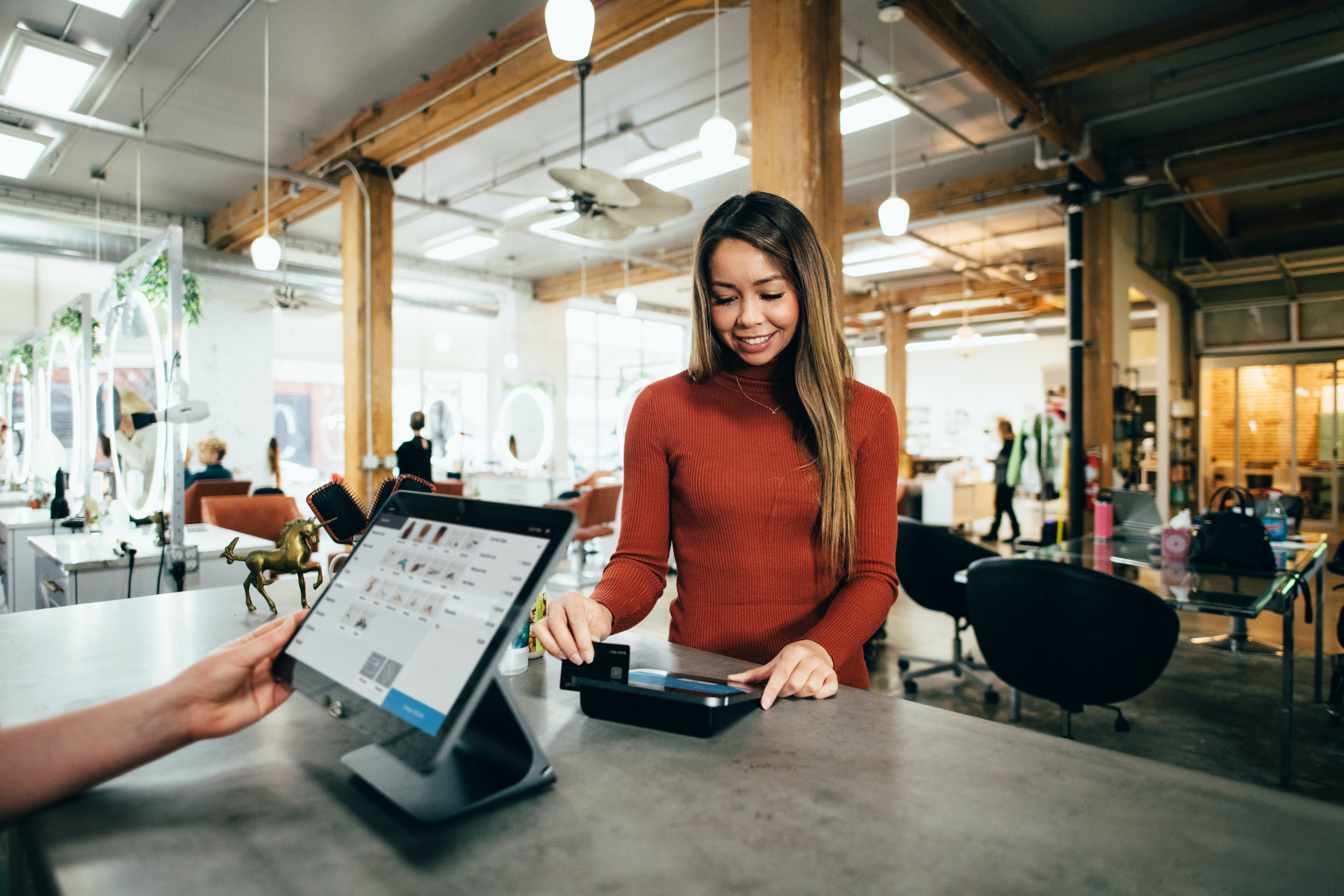 It's also essential that your ecommerce site have a clearly defined refund policy, a payment policy, a return policy, and any other important details that the customers usually worry about.
If you want to take the shopping experience to the next level, you can experiment with upselling and cross-selling techniques. The simplest example is putting out an offer but limiting its validity to, say, 1 week from now. This creates a sense of urgency and fuels customer interaction.
Post-Purchase Experience
Where many ecommerce go wrong is when they think selling a product is the end of the journey. It's not.
The quality of the post-purchase experience you offer is the cornerstone of customer satisfaction. Brand loyalty is developed through an e-commerce customer experience that exceeds customer expectations.
The goal of this phase of the customer experience strategy is to keep the leads warm. This means you need to maintain contact with the existing customers regularly. At the same time, you must take customer feedback seriously.
I may have created a bit of controversy by saying that your product doesn't matter. It does. At the end of the day, it's the product or the service that brings in the money. But if I have to tell you to sell high-quality products, maybe ecommerce is not for you.
But everyone deserves the benefit of the doubt, right? What if you accidentally sell a faulty product? Or, what if you fail to keep the "next day delivery" promise? Anything can go wrong at any time and that's completely normal.
What matters here is how you resolve the issue for the customer. All they want is for you to acknowledge your mistake and promise to rectify it promptly.
How you do it will depend on the type of your product you're selling and the type of audience you're selling it to. There is a lot more work involved in resolving issues in the B2B industry compared to the B2C industry.
The good thing about these phases of the ecommerce customer experience is that if you complete the cycle successfully once, the existing customers will keep the wheel moving.
Why Does Ecommerce Customer Experience Matter So Much?
I believe I've already established that selling products to online customers is not the core focus of an online business. Instead, it's a genuine experience for the new customers to get to know your ecommerce brands from within.
But why is it so important? Why should a business spend money on ecommerce customer experiences?
Here is your answer.
It Builds Trust and Authority
Did you know that 82% of average consumers choose a familiar brand when shopping online? This is enough evidence that shows you can't expect to grow your business by pushing the products only.
When you design a complete ecommerce customer experience, the customers remember your brand instead of remembering the product. And a product is nothing but a materialistic entity bound to lose its appeal sometime in the future.
A brand experience, however, can last a lifetime executed properly. The audience can easily remember all the information you provided them. They will remember the epic support when they faced a problem.
This builds trust on a subconscious level. The next time a customer needs something, your business will pop into their mind because they're still in awe of their previous experience.
Inevitably, their friends and family will start to hear about how awesome you are. Before time, you'll reap the benefits of "word-to-mouth" in no time.
If you manage to keep providing the same e-commerce customer experience to all new customers, you build a base of customers who'll stick with you through thick and thin.
It's Easier to Promote the USP
A unique Selling Proposition or USP is one of the core concepts of marketing, especially for an ecommerce brand. Of course, the definition of USP is quite vague and you may have a hard time finding yours right away.
The good thing about using the customer experience strategy is that you don't have to work hard to find and push your USP. The shopping experience itself can be the USP!
For most ecommerce merchants, the product inventory is more or less the same. It's particularly true for general-purpose models like Amazon, Alibaba, and eBay. It comes down to how smooth the customer experience is when the product lineups are similar.
For example, if none of your competitors are offering a 10% discount on orders from mobile devices, you can include it in your ecommerce customer experience to get the edge.
The beauty here is that it doesn't cost you anything extra to manage mobile orders. It also doesn't cost anything for the customer. But they can get a 10% discount which answers the "what's in it for me" question.
Sure, you're cutting into profits because the actual vendor may not agree to give you a discounted price. On the bright side, you'll make up for the lost profit in volume.
Scaling Comes Natural
Think of customer experience management as a house of cards. The bigger your foundation is, the higher you can go. And if you can protect it from the occasional wind, you're set for success.
When you put this perspective into a great ecommerce customer experience, it's apparent that scaling the business growth will come naturally. It's a cycle that never ends and every cycle brings new customers.
The only prerequisite is that you dedicate time to improve ecommerce customer experience as you grow.
The positive customer experience, in this case, is the foundation of your house of cards. Every card you add is a successful sale and a repeat customer.
What's comparable to the wind, you ask?
It's the occasion of customer feedback or complaint. The better you handle it, the sooner you plug the wind hole.
What Does a Killer Customer Experience Look Like in Action?
It's easy to share motivation online but not so easy to implement it. I'll not be the person to show you hope and leave you hanging. Pay attention to this section because I'm about to share the blueprint for a killer e-commerce customer experience.
Easy Navigation
This may sound cliche to many of you. "I already know how important navigation is". – I hear you. But I request you to hear me out too.
Navigation is not as simple as adding the product pages and connecting them to the homepage. The entire experience from landing the site to checking out must flow together.
One of the biggest mistakes I see business owners making is adding too many links on the homepage. It makes sense that you want the customer to get to the product right away but there are better ways to do it.
Imagine getting to a website and having walls of links blasting on your face. You have to squint your eyes to read what they are. In a minute or two, you can't take it anymore and you leave. This is what happens when you add too many products on the homepage.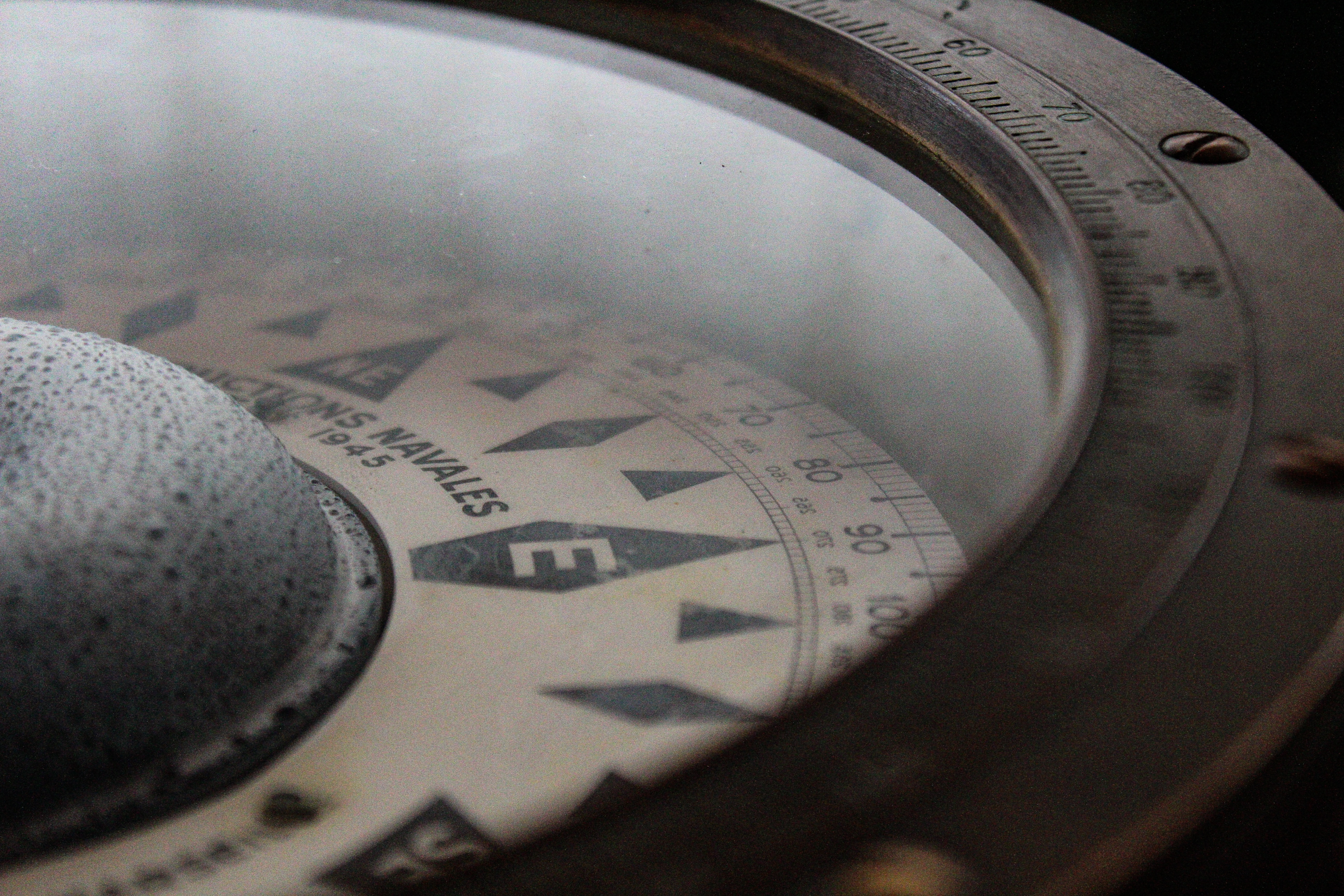 Instead, create sub-pages and categories on your ecommerce store. Under every category, add the relevant pages. Make sure they only appear when the customer is on the sub-page. I know it adds a few extra clicks along the way but it's not as demanding on the visitor's eyes.
When the lead finally reaches the product page they're looking for, they should get every piece of information related to the product. This is where you can go ham with the descriptions, specifications, and USPs. The deeper you can go into the product description, the more likely it is that you'll attract high-quality customers.
The last phase of the journey is checkout. This brings me to the next actionable step.
Ensure a Fast Checkout
Almost every ecommerce store I've been to requires me to create an account to place an order. I get why that is. The business needs a reliable database to keep track of the orders and process them.
However, creating an account during checkout can deter a lot of people. It's simply because we often associate creating an account with entering lots of information and possibly copies of ID or other documents. It's a psychological trigger for many.
Instead of bashing the customer with a registration form, you can streamline the process by adding social media sign-ins. Facebook, Google, Instagram, and even Snapchat can be good social media integration for your ecommerce outlet. It only takes a click or two, making the checkout phase a breeze.
You can take this a notch higher by eliminating a signup requirement completely. This means the customer has to enter their payment details every time they want to order something. It's not necessarily a bad thing, especially at a time when online privacy is claiming the priority list for internet users.
In-Depth Product Details
I've already touched on this point in one of the previous sections. Ecommerce brands need to take their product pages more seriously. Many businesses are including innovative technologies like augmented reality!
Imagine a customer checking how a pair of shoes will look on them before ordering!
Don't worry, you don't have to go out with AR right away. But you should definitely try to include as many high-quality images for the products as possible.
The product description should not only focus on the specifications. The customer perceives the products similarly across online retailers. Everyone is sharing the same specifications.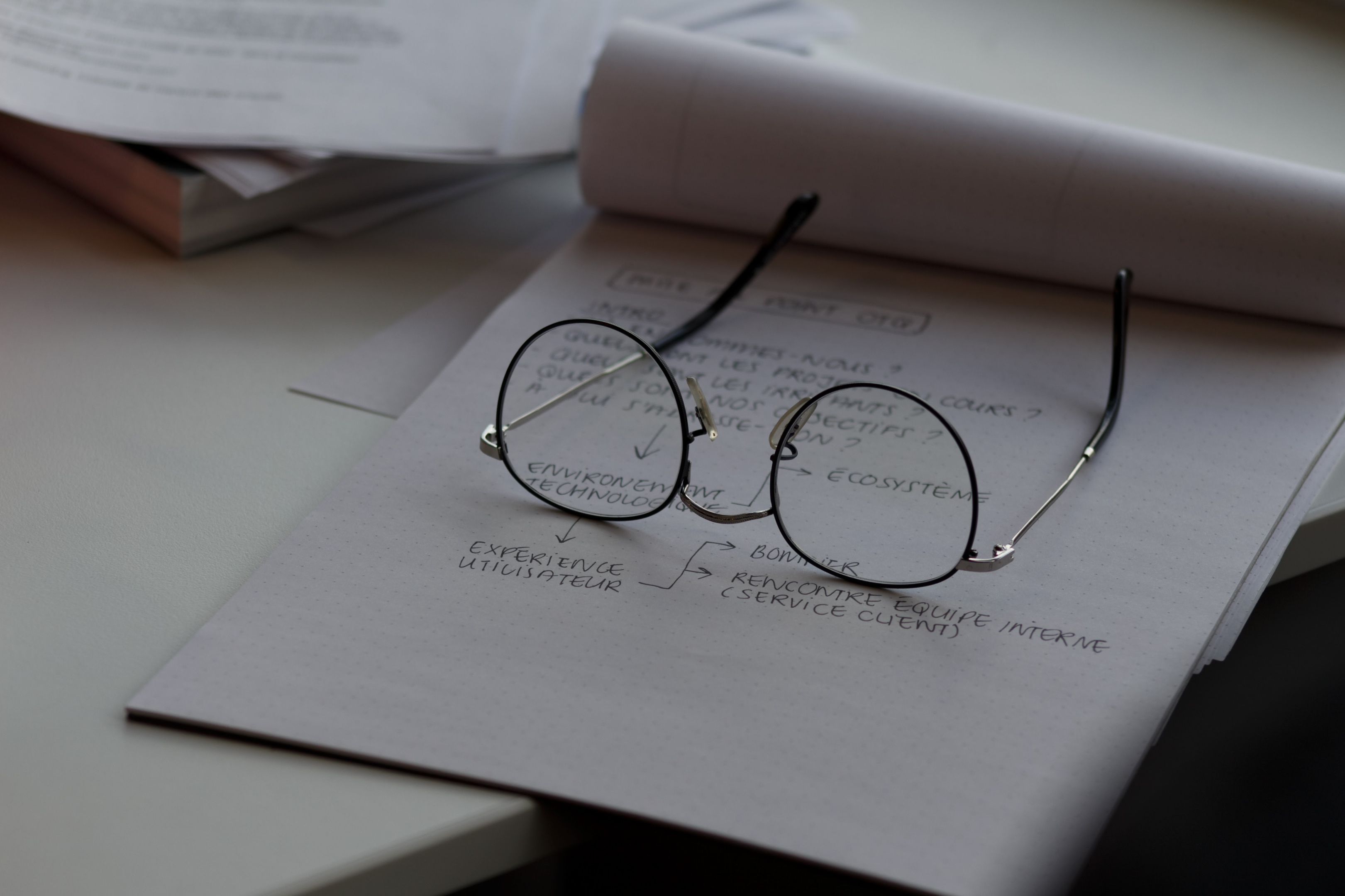 Your goal should be to provide actual value through the description. For example, you can explain how the features will convert to benefits as customers use them. Build an online community around the products instead of just selling the products.
Industry leaders like Amazon, eBay, and Alibaba usually have an FAQ section on the product page as well. This section answers very specific questions about the product.
Now, you can either ask the seller to provide the questions or have a content team ready to develop them for you. You might be adding more overhead expenses. Then again, you can make it up with volume.
Payment Options: The More the Merrier
In a customer's lifetime, they may order many products online. To become one of the stores they visit often, you need to fortify some principles. One of them is the payment options you offer.
Imagine someone wanting to order something online but can't because the site doesn't accept their payment method. This is more common for international operators who sell to a global audience.
When you develop the online shopping experience, you must add as many payment providers as possible. The absence of a payment method should be the last obstacle a customer faces when ordering.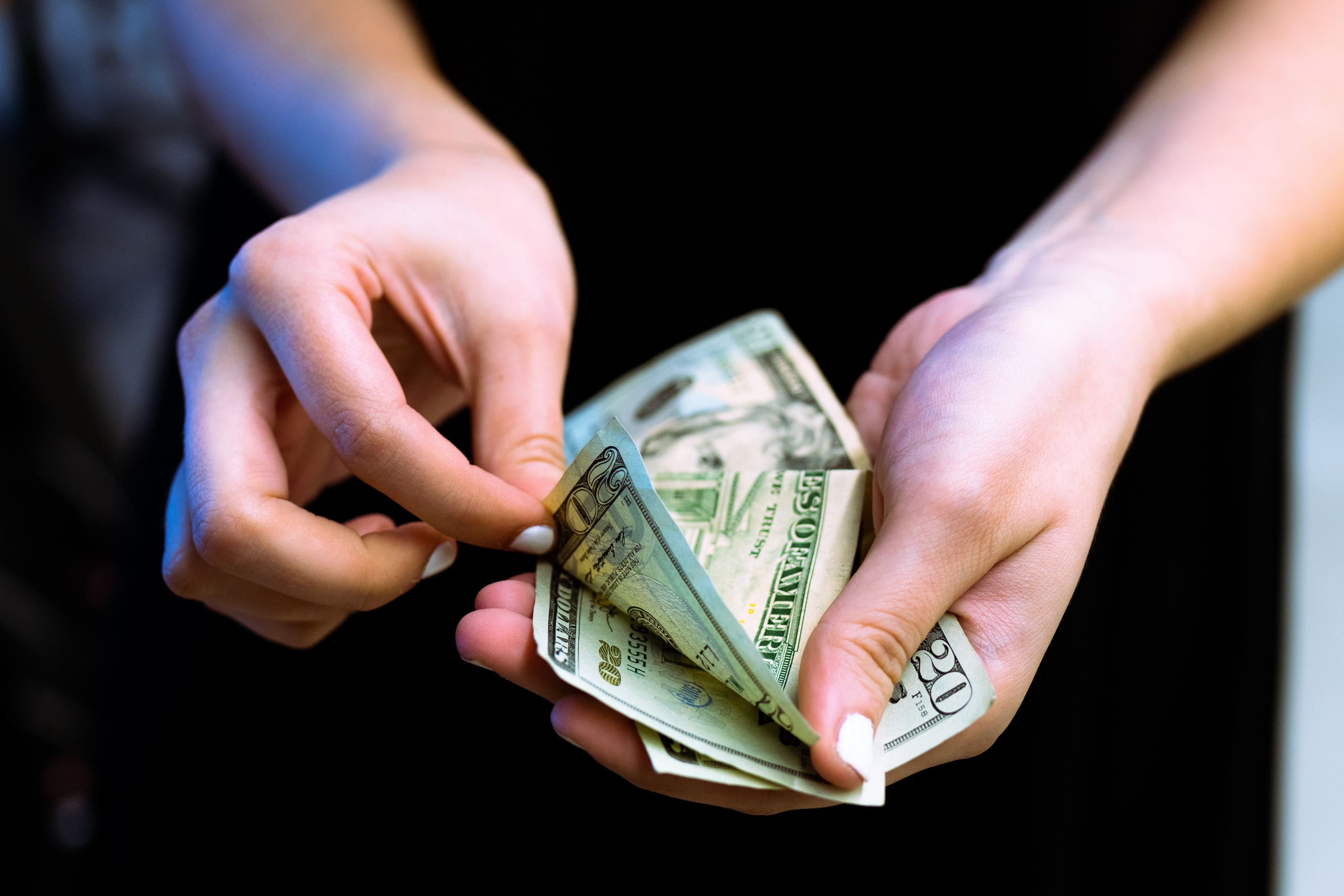 In the era of digital dominance, it's easier than ever to integrate payment processors. There are plenty of ecommerce customer experience builders that will take care of the payment paradigm for you. You don't even have to send a single email.
This is known as payment aggregation where the experience builder aggregates all the payments on your behalf and forwards them to a method that works for you. It's a win-win situation for everyone!
A Reliable Delivery Network
I can surely relate to the jolt of excitement you get after receiving an offer online. For digital goods, the delivery is as simple as delivering a unique code or a link to the customer. But for physical goods, it's a different ballgame.
The product must be prepared for shipping. This means protecting it with high-quality packaging so it doesn't get damaged. Then, it may need to change facilities multiple times depending on the business model you have in place.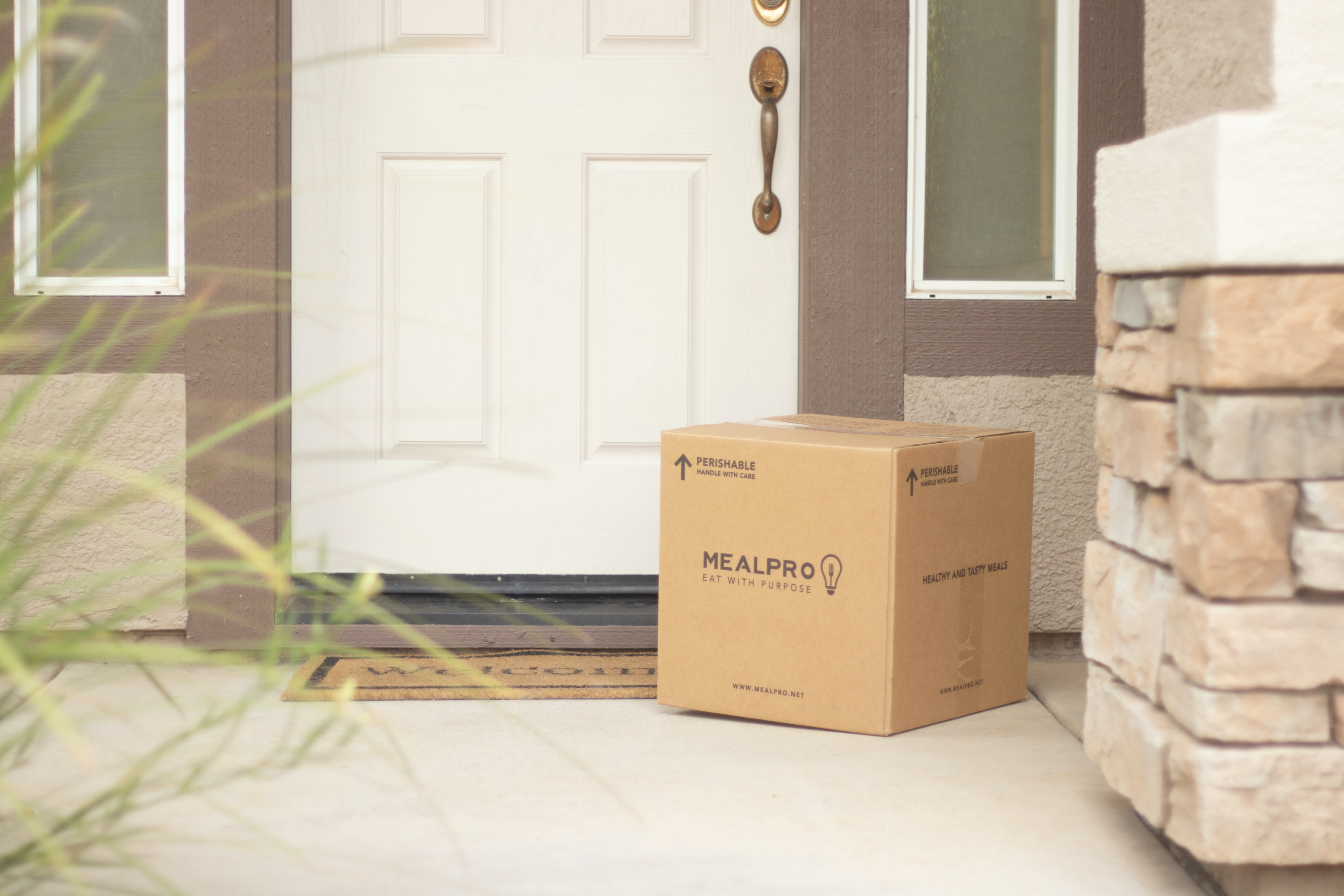 The most important aspect here is the timeliness of the delivery. You not only need to offer a lucrative delivery window but also follow through with it. Remember, empty promises never lead to customer retention.
Easy Return Policy
From time to time, your customers will not like what you have sold them. It doesn't matter whether you published a misleading ad or the customer failed to understand it. It happens to every business and don't even try to point fingers. What matters is how you handle this phase.
The most common solution here is a return and refund. For this to go smoothly, you need to create an easy return policy for the customers. If you want to be the best, I recommend offering a full refund at no added cost to the consumer. This means you collect the product from the customer instead of asking them to send it back.
If it's not feasible for your business to offer free returns, at least try to keep the costs as low as possible. When you pair it with an apology email to the customer, you're rebuilding the bridge instead of burning it down.
Customer Support is Mandatory
In this day and age, there is no alternative to solid customer support. Customers want to interact with businesses now more than ever. It's the inevitable result of globalization and information access. A customer has the option to look up a product before ordering and they have the right to ask you all the questions you want.
I highly recommend investing in a live chat feature as part of the ecommerce customer support experience. A lot of the online experience depends on how good your customer support is. The easier you can make it for the customer, the better returns you can expect.
In case of issues that cannot be solved with live chat, you need a support ticket database. The customers should be able to submit tickets on their own. The faster you can promise to resolve that ticket, the more impact you have on their future purchase decisions.
If you don't have the budget to invest in a live chat team in the beginning, you can always utilize artificial intelligence (AI). Unless you've been living under a rock, you're well aware of the AI buzz that's been going on.
ChatGPT, the star of the show, is a chatbot! Just like it, there are plenty of other chatbots. In fact, chatbots have been assisting customer support teams long before ChatGPT came around!
For new business owners, my advice to you would be to invest in an AI chatbot product. You never know what's in store for you as long as you focus on consumer behaviors.
Have a Loyalty Program
Customer loyalty doesn't develop overnight. It takes months if not years to develop a solid connection to the audience and have them trust you. When you do succeed in this venture, it's even more important to retain that trust. It's all part of the customer retention game.
The best thing you can do to reward recurring customers is simply to have a loyalty program. How you design it is completely up to you and your marketing team.
For example, you can offer points based on the purchase amount. The bigger the purchase, the more points. Later in the online shopping experience, the customers should be able to redeem these points for store credit or prizes.
Another example of rewarding loyal customers can be pay-for-discount programs, lifetime membership for discounts, or anything you're comfortable with. All of this ensures an ecommerce experience the audience will have a hard time forgetting.
Optimize Your Store's Mobile Compatibility
If I got a penny for every time I came across a bad mobile ecommerce, I'd have a lot of money right now. See, creating a desktop-based ecommerce experience is not very hard. There are countless templates that you can use. But when it comes to mobile, it's a different approach.
This is where having ecommerce software vs having good ecommerce software comes into play. Reputable providers like Shopify and BigCommerce will always take care of the mobile aspect of your store. You don't have to know coding or have any other technical abilities.
Mediocre ecommerce software, on the other hand, fails horribly in this realm. They just don't have the infrastructure in place to ensure good compatibility on mobile devices. Most importantly, the online shopping experience is so bad that the customers never go back to it.
Even statistics support the need to ensure good mobile compatibility. Around 290 million people own smartphones around the world and a whopping 79% have confirmed they bought something online using their phone!
Improve Packaging
Whether you're selling proprietary products or third-party products, you're bound to have branded packaging. Simply improving the quality of the packaging can have a massive impact on your net promoter score.
Net Promoter Score or NPS is currently the gold standard to measure customer satisfaction objectively. The scores are calculated based on single-question surveys with scores ranging between -100 and +100. The higher a business ranks, the more customer loyalty you get.
Coming back to the point, upgrading your packaging game to a more premium level can result in a stellar customer experience. It shows that you care about the product and you care about your appearance. The inherent dedication in you has the power to spill over into the customer's mind.
Good packaging will also put you on the branding map. Don't shy away from hiring a capable graphics designer to design the package for you. The money you invest in this project will only come back to you as more bottom line.
Be More Customer-Focused
This is an age-old technique used in marketing and customer experience. This also drives the point home that your product doesn't really matter as long as you know how to market it.
Customer obsession is not about the product rather it's about themselves. Everyone wants attention and you're going to give it to them.
In every marketing material you send out, the customer needs to be at the center of attention. They have a problem. You're trying to solve their problem with your product or service. It's their money. It's their time.
The more you can incorporate these psychological triggers in your marketing copy, the more you can expect in sales.
Run Surveys
At the end of the day, the customer is always right. Your customers need to know that you're actively listening to their concerns and acting on them. The easiest way to do it is with surveys. You don't have to do it often. A quarterly survey does good for most businesses.
These surveys can contain both close-ended and open-ended questions. For starters, you can ask them to rate their customer experience. Then, you can provide multiple-choice questions in the form of a quiz. Lastly, you can top it off with open-ended questions like what would they like you to do to ensure a seamless customer experience.
This is a great way of keeping customers informed that you're actively trying to offer a high-quality customer experience. It's also a gold mine of customer data. You're essentially letting them design a great customer experience strategy instead of paying a marketing team thousands of dollars.
Don't get me wrong. You still need a marketing team to execute whatever strategy you have in place. But implementing feedback can send your conversion rates through the roof once the customer base is big enough.
Invest in Content Marketing
I know for a fact that most ecommerce sites out there don't invest in content marketing. It makes me furious. At the same time, I can see why they might completely miss out on the importance of it.
During the awareness phase of a typical marketing funnel, you need to provide as much value to the target audience as possible. In digital marketing, there is no better way to deliver value than content.
The scope of content can include blogs, social media captions, email marketing campaigns, forums, and everything in between. You need to select the channel depending on your demographic. If your audience is more active on Facebook, you need to use it as your base of operations.
But the customers' bias toward one platform doesn't render the other platforms unnecessary. You still need to publish blogs. The trick is to share the link on the biased platform to draw organic traffic.
Even the product descriptions on your site fall under content. Writing the descriptions by yourself vs hiring a copywriter to do it can have a night and day difference in your future success.
What I'm trying to establish here is that no matter what your business model is or what type of customers you attract, content marketing must be a part of it.
What Tools Do You Need to Build Customer Loyalty?
Building an e-commerce customer experience for your online store is one of those things you can't do with a single tool. You'll need an assembly of tools to generate satisfied customers who won't forget your ecommerce customer service.
One of the very first tools you'll need is an ecommerce software. Of course, this is true if you haven't built your online store yet. If you have, chances are high that you already have the software. It should be enough for purchase experience activities like email marketing, lead management, and customer segmentation.
To have the perfect customer experience management, you should invest in a CRM tool. CRM or customer relationship management covers the post-purchase experience.
You're practically free to invest in tools that you believe will help you to improve customer experience based on customer data like impression, engagement, social media interaction, general online experience, etc.
FAQ
What is an ecommerce customer experience?
The experience starts when ecommerce customers hear about your brand and ends when they want nothing to do with your business. The latter shouldn't happen as long as you build brand loyalty the right way.
What is an example of an online customers experience?
Amazon would be a perfect example of both in-store and online customer experience. From ordering to receiving the product, there is basically no friction.
Why is customer experience in ecommerce important?
Exceptional customer experience leaves a long-term mark on the customers' minds. It increases the NPS (test to measure customer experience) score. Most importantly, it brings repeat sales.