The Internet is global. Whether you're in your own country or on a trip to the Bahamas, you're going to need an internet connection. Most of us don't think twice before connecting to hotel wifi networks. It's the same old World Wide Web, right?
Well, no.
In some of my other blogs, I've explained how the internet connects you to the sites you want. There are multiple layers of network protocols that go into any connection, private or public. Speaking of which, I've also explained why you should use a VPN to protect said connection. This applies to when you're traveling abroad as well.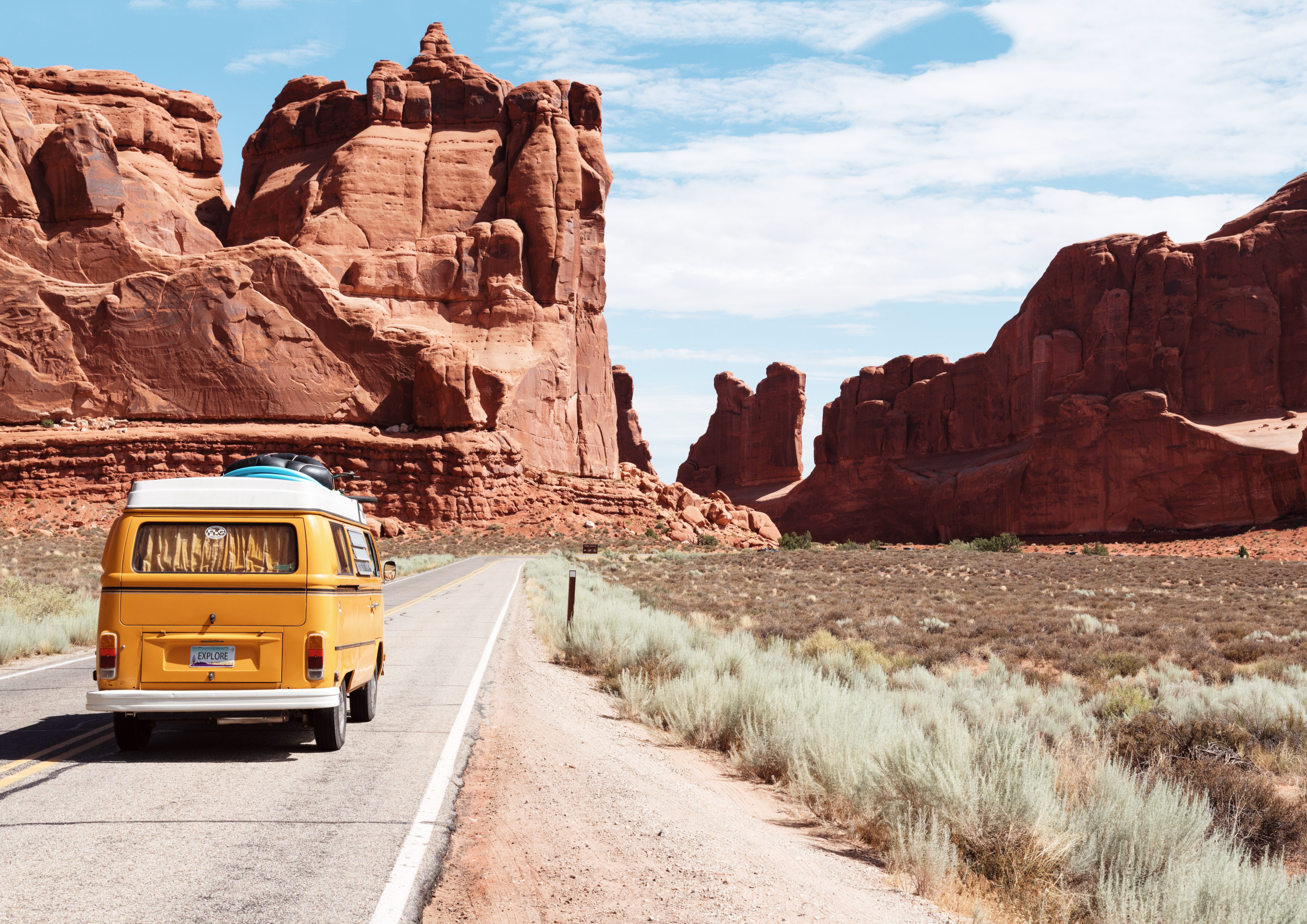 To cover all your bases, today we'll be discussing the importance of VPN for travel. I'm sure you never thought of a travel VPN before. But know that moving through networks is one of the most vulnerable times your devices can endure.
Why Do You Need a VPN for Travel?
If you haven't been on a trip for a while, I highly recommend that you go somewhere. It's one of those things you didn't realize you needed until you went for it. Your brain rejuvenates itself when you're on a dopamine overload. The only reason you forget about them is that we're wired that way.
It doesn't matter if you travel to a different country or visit a hidden little gem in your own homeland, unless you're exclusively going camping outdoors, you will check into a hotel or a resort. One of the first things you'll do after checking in is connecting to the Wi-Fi network.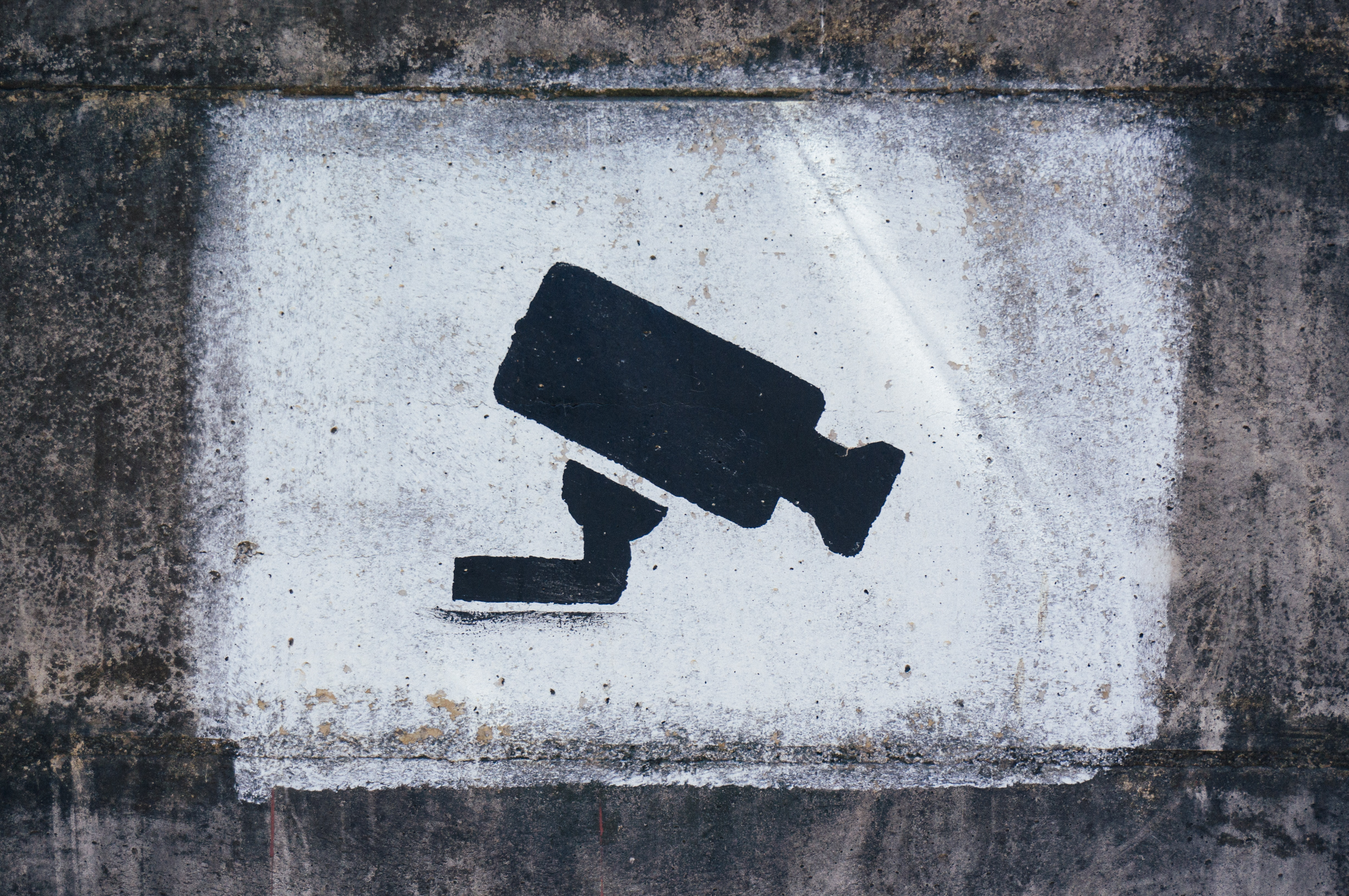 Let's admit it, we can't really go that long without browsing our socials or checking important work emails. Plus, how can we not share our wonderful trip with our friends and family online? That's precisely why you need to use a VPN.
Think about this, you'll be connecting your smartphone or laptop to a strange and unknown network in a hotel, right? Not to mention, if you happen to be on a long trip, you might connect it to multiple networks a day as you're on the move!
Beginning to see the root of evil? Let's go through the top reasons why you should choose a VPN provider before heading out.
To Protect Your Passwords
Passwords are often the #1 target for hackers, be it your social media password, your bank account password, or your website's backend login credentials.
It's critical for your online security to protect all of these passwords. You surely don't want to lose access to your bank account while in a foreign country, do you? It spells all kinds of disasters on your end.
I also recommend using a dedicated password manager along with using a VPN. Both you and the VPN server will have an easier time safeguarding everything.
To Encrypt Your Data
Passwords may be your primary concern when traveling abroad but it shouldn't be the only concern. You risk losing your credit card details, bank account details, identity information, and a myriad of other sensitive data on an unencrypted network.
VPN providers work hard to encrypt your data. I have written an in-depth guide on what encryption is and how it works.
The goal of encryption is to make your data unreadable. Even if a bonafide hacker breaks through the secure tunnel (very unlikely to happen btw) created by your VPN provider, they won't be able to extract anything.
So, when you're paying for the hotel or buying the next air ticket, you don't have to worry about getting your information stolen.
To Watch Content
I don't know if you're a pop culture nerd like me or not. But I know for a fact you'll face some restrictions on the internet that you didn't know existed.
Take popular streaming services like Netflix or Hulu for example. While they're available in more countries than not, the content library widely varies.
Wouldn't you want to explore all the amazing shows and movies the country you're visiting has to offer? Having a VPN for travel handy is the best way to do it.
How do I decide on a suitable international VPN service?
If I've managed to persuade you into getting a VPN connection for travel, you might be wondering about the features to look out for.
I'm not the kind of person to leave you halfway. So, here are the top features you need to look out for when investing in VPN companies.
The Bigger the Network, The Better It Is
The primary action a user can perform on a VPN client is connecting to one of the offered server locations. Isn't it better if you have more options?
Reputable providers like ExpressVPN or NordVPN offer thousands of servers and hundreds of server locations. ExpressVPN, for example, offers over 3,000 servers spread across 160 server locations!
NordVPN, on the other hand, has 5,000+ servers in 60+ countries.
Of course, you'll find VPN websites with only a couple of hundred servers. It doesn't necessarily mean they're bad options but it surely means you're limited in your selection.
In my opinion, size does matter. The size of the network, of course. When you have more options to choose from, you can access blocked websites from pretty much anywhere in the world.
How Many Simultaneous Connections Can the VPN Provider Handle?
You're not traveling with one device, are you? You may carry your laptop, smartphone, iPad, and who knows what. You may need a VPN on any of these devices.
That's where simultaneous connections come into play. It simply means how many connections the virtual private network handles at the same time.
Of course, the higher the number, the better the VPN app is.
ExpressVPN, for example, caps the number of simultaneous connections to 5. If you're traveling alone, it's more than enough. But if you're with family or friends, you may need more.
In that case, you can check NordVPN. It doesn't have any restrictions on how many connections can be active.
Another important thing is the quality of the connection. If too much internet traffic is slowing it down, you may need to look for another VPN service.
Supported Platforms
Before you spend money on a paid VPN for travel, you should check the compatibility. You don't want to pay the subscription upfront only to find that there is no client for your Linux laptop.
Most virtual private networks I've seen offer clients for pretty much all common operating systems. These may include Microsoft Windows, Linux, iOS, Android, and Mac.
Unless you're using an operating system from another planet, I'd say you won't face any issues with compatibility with a modern VPN provider. But it never hurts to check everything beforehand, does it?
Installation, Usage, and Maintenance
A good VPN will use a multitude of technologies to provide reliable service to its customers. Different types of encryption standards and VPN protocols go into building a secure connection.
But that doesn't mean the users must be tech-savvy enough to configure everything themselves. The installation must be seamless and should reduce friction points as much as possible.
In one of my posts, I explained how to set up a VPN connection manually across the most common operating systems. After reading it, no one in their right mind would want to go for the manual approach.
Thankfully, reliable service providers like ExpressVPN, NordVPN, Torguard, VPN Unlimited, etc. all have downloadable clients. You set them up like any other software on your computer.
And most of these providers have mobile apps that you will find on either the Google Play Store or Apple Store.
How Else Can I Keep My Connection Secure When Traveling?
A VPN for travel should take care of all your data encryption needs. But it doesn't mean you shouldn't spend some time securing everything before you head out. NordVPN calls it cyber hygiene and I really like it!
Here is a rough outline of what you can do.
Back-Up All Your Data Before Leaving
Whether you use a VPN or a proxy server or a SmarDNS, the primary goal is data protection. Doesn't it make sense to back it all up somewhere safe? If you ask me, even a simple Google Drive or Microsoft Onedrive backup will do just fine.
This way, even if you face issues while abroad, you can always come back and restore everything back to normal. It's a whole lot better than hiring cybersecurity professionals to retrieve your data if you ask me.
Use Strong Passwords Across the Board
As obvious as it may sound, it's surprising how many of us don't have strong enough passwords. No, your birthday with a few special characters at the end is not good enough.
According to current standards, a good password is at least 16 characters long with a mix of upper and lower-case letters, numbers, and special characters. It should be something only you can think of, something so random that even a quantum computer can't guess it.
Well, you don't have to test it with a quantum computer. You get the idea, right?
2FA For the Win
In recent years, 2-factor authentication has become a very popular way to protect your activity on the internet. It can be online banking or your social media accounts, 2FA can really help secure everything.
In case you've been living under a rock, 2-factor authentication is exactly what it sounds like. You have to authenticate 2 separate factors to get access to your data. The first factor is the account password and the second factor is open to interpretation.
It can be your phone number where you receive a one-time password (OTP) or your email address where you receive the temporary verification code.
Having 2FA pretty much means no one can access something that belongs to you without you knowing. Even if a hacker manages to crack your password, you'll get a notification on the selected channel before the hacker can get in.
If everything goes well, you should be able to recover your account from there.
Keep All the Apps Updated
This may sound unrelated to many of you but it's very important. App developers roll out updates for a reason. In most cases, they're security updates better equipped to protect your digital presence.
For this reason, hackers often target outdated software APIs to get unauthorized access to IP addresses.
By simply keeping all of your apps up to date, you're improving the security protocols of your devices.
Use an Ad Blocker
Ads are not always for selling. An ad can very well contain malware. The scary thing is you don't always have to click on the ad for the malware to attack. As soon as it loads on a website, it can be game over.
I've always used an ad blocker on all of my devices. I know it's not good for marketers but I'm not going to sacrifice my security.
If you're not using one right now, I highly recommend that you do. Even if it's for the duration of your trip.
Avoid Public Wi Fi Networks Whenever Possible
I understand it's not always feasible to have mobile data on hand, especially if you're in a foreign country. But know that public wi fi networks are one of the biggest sources of security breaches all over the world.
As long as you're using a VPN, public wifi should not impose any danger to your personal or financial information. But if you don't, public wifi can quickly turn out to be your worst nightmare.
They're usually unsecured networks and multiple devices are always connected. You never know if one of those devices belongs to a hacker or not.
Don't Keep Wifi and Bluetooth Enabled 24/7
When we're in our comfort zone (in our own country), we tend to keep our wifi, Bluetooth, or mobile data on at all times. But when on a trip, you shouldn't do it in the destination country.
See, technology has come so far that hackers can even gain access to your mobile devices via Bluetooth. And Bluetooth in itself is not a very secure technology.
The same goes for wifi. It's not always necessary that you connect to a network. A malicious network may connect to your phone or laptop!
Use Credit Cards over Debit Cards Whenever Possible
When you're spending your own money, the bank doesn't care. But when you're using the bank's money, it cares a lot. This is why credit card transactions go through a series of verifications.
You can use this to your advantage when you're abroad. Along with using the best VPN for traveling, rely on your credit card more than your debit card. This way, the bank is responsible for protecting the funds.
What if I Visit a Country Where Popular Social Media like What's App is Blocked?
Most countries are pretty open to the use of social media platforms. Take What's App for example. It's available in over 180 countries around the world. According to recent data, more than 2.7 billion people use it for communication pretty much every day.
But 5 countries can't stand the sight of What's App. China, North Korea, UAE, Qatar, and Syria. Interestingly, these countries also block popular sites like Instagram, Facebook, Snapchat, etc.
What if you have a trip to one of these countries? Do you have to let go of your urge to check who liked your latest Instagram post?
No, you don't as long as you're using a VPN for traveling abroad. The best VPNs work in these countries too which means you can access blocked websites anytime you like.
But be careful when you do use it. Plus, never use a free VPN to bypass your internet traffic. These countries have strong enough technological infrastructure in place to detect VPN usage. Free VPNs don't stand a chance against them.
The only safest way to access everything online in these countries is paid VPNs. O
What Do I Have to Do to Protect My Internet Connection?
If you've been paying attention, you should've already made up your mind to get a VPN app. But how do you actually do it?
Just follow the steps below. And keep in mind that you need to do it before you leave the country.
Decide which VPN for travel you want to use. I suggest you choose between ExpressVPN, NordVPN, VPN Unlimited, and Torguard. Of course, you're free to do your research and choose a different one.
Visit the VPN provider's website and purchase a subscription. Usually, the longer your tenure is, the lower it costs per month, just like any other subscription model.
Download the right clients. For example, if you have a MacBook and an iPhone, you'll need to download them separately.
Now, you're ready to use the virtual private network and visit any country you want. As long as you get a valid visa, of course.
You Can Get Cheaper Air Tickets and Hotel Deals with a VPN, Really!
I bet it never occurred to you. Most people aren't aware that it's possible to get cheaper flights and hotel deals by simply using a VPN! The same goes for streaming services, software licenses, and products that ship from overseas!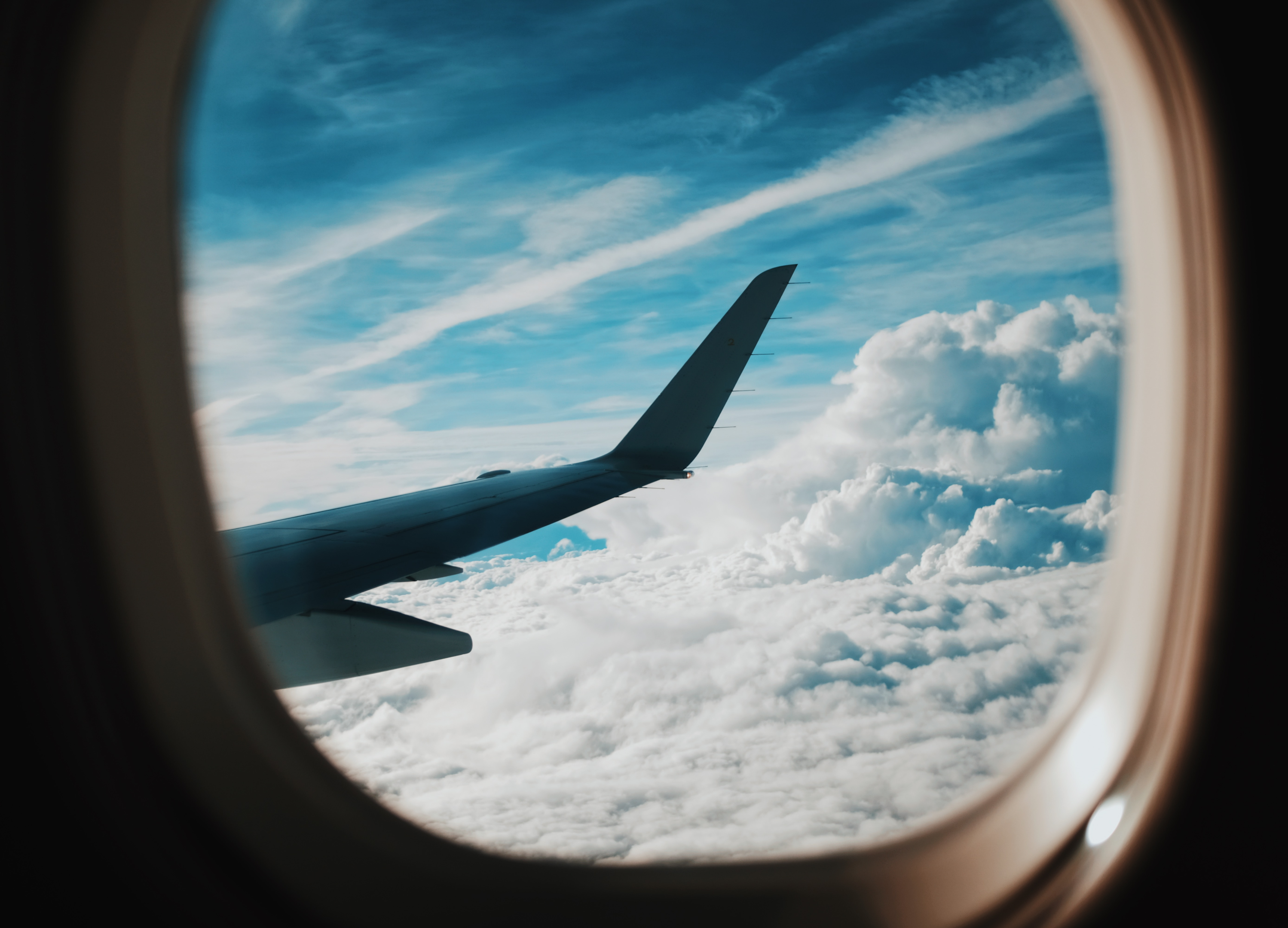 To understand how this works, you have to first understand how things are priced. It's all about supply and demand, the laying bricks of the economy. When demand goes up, prices go up along with it, and vice versa.
If air tickets from your country to your destination are highly in demand, you will pay a higher price. But if you're getting the tickets from a low-demand region, you can get a lower price.
It won't work all the time because air ticket prices fluctuate quite a lot. So, you'll need to keep an eye on all the popular hubs for months. If you get to save a significant amount of money, I'm sure you won't mind it.
The same theory applies to your hotel bookings and other activities you plan on doing after reaching the country.
The Best VPN for Traveling: My List
I've shared pretty much everything I know about using an internet connection abroad. I've also shared the benefits of using a VPN abroad as well as how you can choose the right provider.
It only seems fair that I include my favorite VPN providers before we part ways.
ExpressVPN
ExpressVPN is often considered the king of VPN services for its elaborate service plan and impeccable track record. It has been CENT's Editor's Choice for as long as I can remember.
I have used it myself and I have to admit that this VPN works wonders. The internet speed is too good, even better than what my ISP provides. It claims it has 3,000+ servers!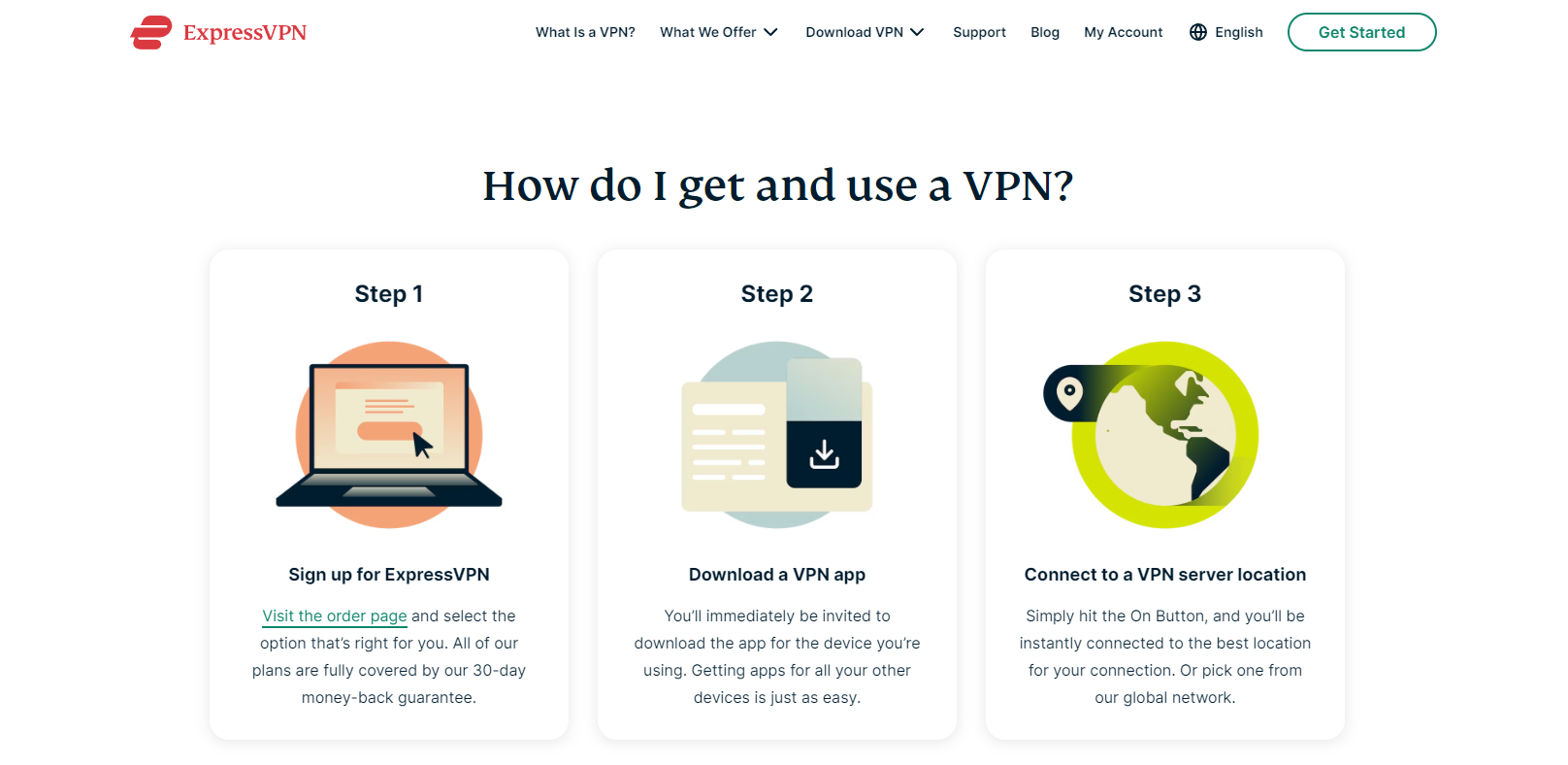 But no, you don't get all 3,000+ servers on your interface. Rather, you get to choose between 94 countries. ExpressVPN will connect the server for you. There is a kill switch that can cut the connection immediately if you see anything suspicious happening.
For me, ExpressVPN worked equally well for a wired connection as well as a wireless connection. Apparently, it uses a proprietary Lightway protocol that allows it to achieve blazing fast connection speeds.
My research tells me ExpressVPN is currently available for Windows, Mac, iOS, Android, and Linux. It's more than enough to get you going when using a VPN, isn't it?
At the time of writing, there is no free trial version. But you can get a 30-day money back guarantee on all of your purchases.
NordVPN
NordVPN is a close competitor to ExpressVPN and my personal favorite. I switched to NordVPN a few years after using ExpressVPN as I didn't need all the fancy features. Also, NordVPN is more economical.
As I'm writing this guide, the NordVPN website claims to have over 5,000 servers in more than 60 countries. Sure, you're limited in terms of which countries you can connect to. But When you use a VPN, is it really something you care about?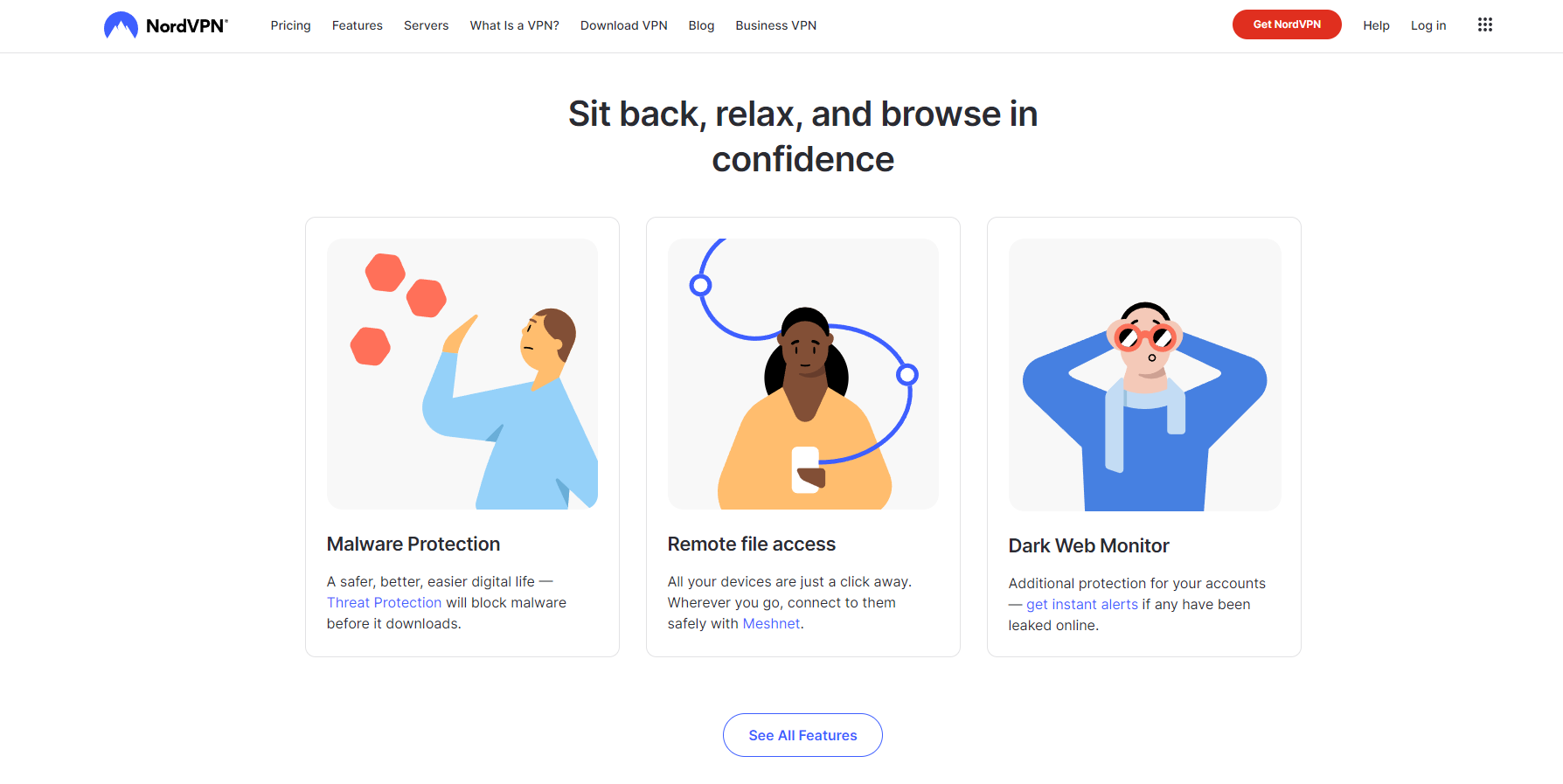 I know for me, it's getting the work done that matters the most. As for the VPN connection, it's just as secure for international travel as it is for home use.
Nord even offers onion servers for added security. It's a little different from a VPN server. Instead of going through a direct route, your data enters a string of volunteer-operated servers. These servers are chosen with a random relay which means no one can predict the next move.
The downside of this is that the loading time for all internet services goes down by a lot. If you're more used to wired connection like me, it's going to take a while for you to adjust to this.
Unlike the previous one, NordVPN offers a 30-day free trial for PC users and a 7-day free trial for Android users.
TorGuard
TorGuard is one of those VPN services that don't get the attention it deserves. Its services are on par with the top VPNs like ExpressVPN or Nord. If I have to guess why that is, I have to go for the high monthly cost. Even the basic package costs $9.99/month!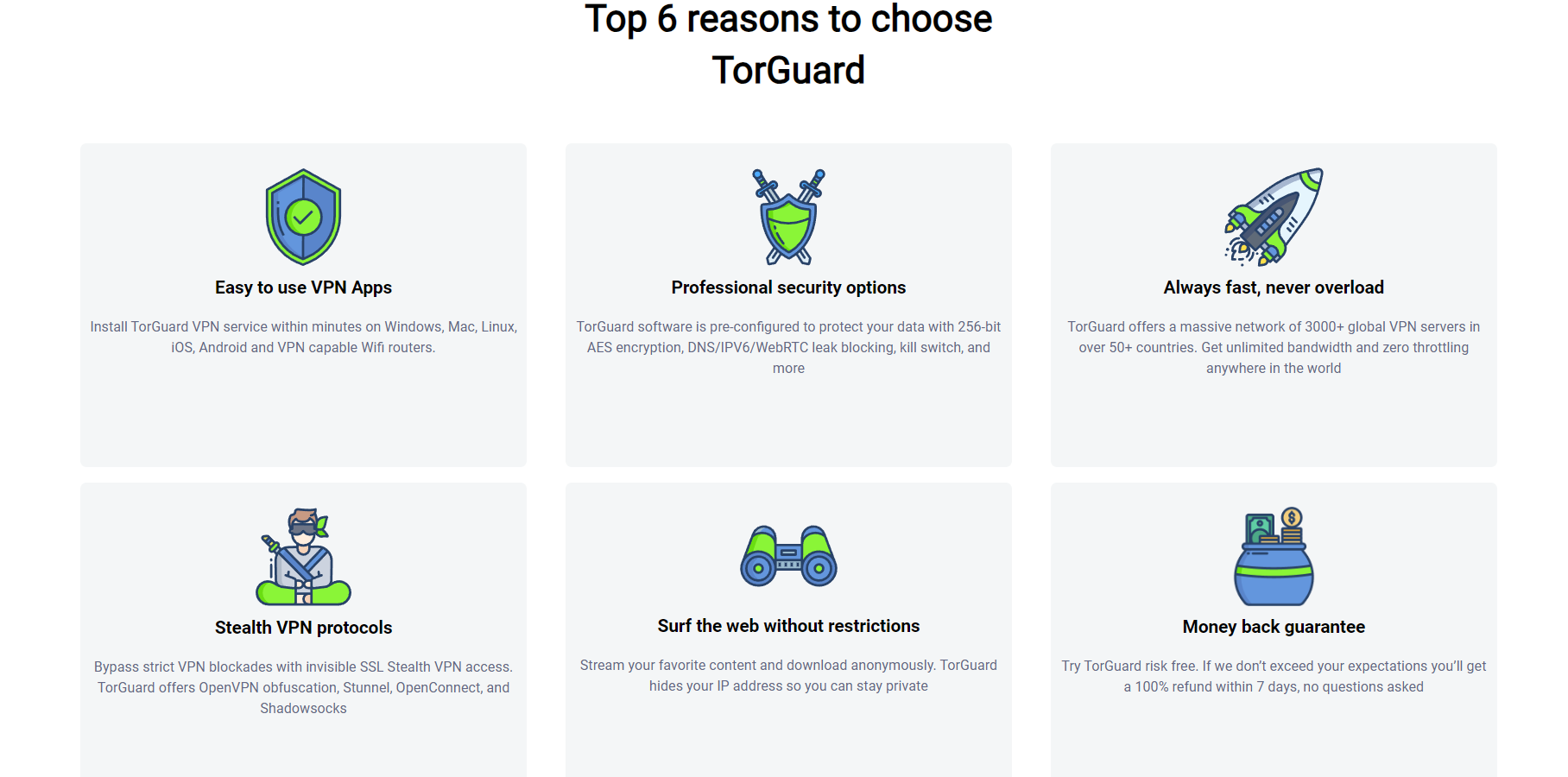 But if you ask me, it's totally worth the money. You get up to 8 simultaneous connections along with unlimited bandwidth. If you spend most of your time on streaming services like me, you'll surely appreciate the no-limit bandwidth feature.
One of the features that set TorGuard apart from the rest of the crowd is its impeccable customer support. You can ask any question 24 hours a day, 7 days a week, and 365 days a year!
It also offers a business plan, in case you're interested. The admin gets to manage all connected devices from a central console, making management a lot easier.
VPN Unlimited
The last VPN software I want you to know about to protect your internet data is VPN Unlimited. It's more popular among businesses thanks to its team-first approach. It's also considered the best VPN for a streaming service by many users. If that is something you plan on doing during your international travel, give VPN Unlimited a try.
The best thing is that there is a 30-day money back guarantee, in case you don't like the service. Or, if you're getting back within a month, you can cancel it to save some money. It's up to you.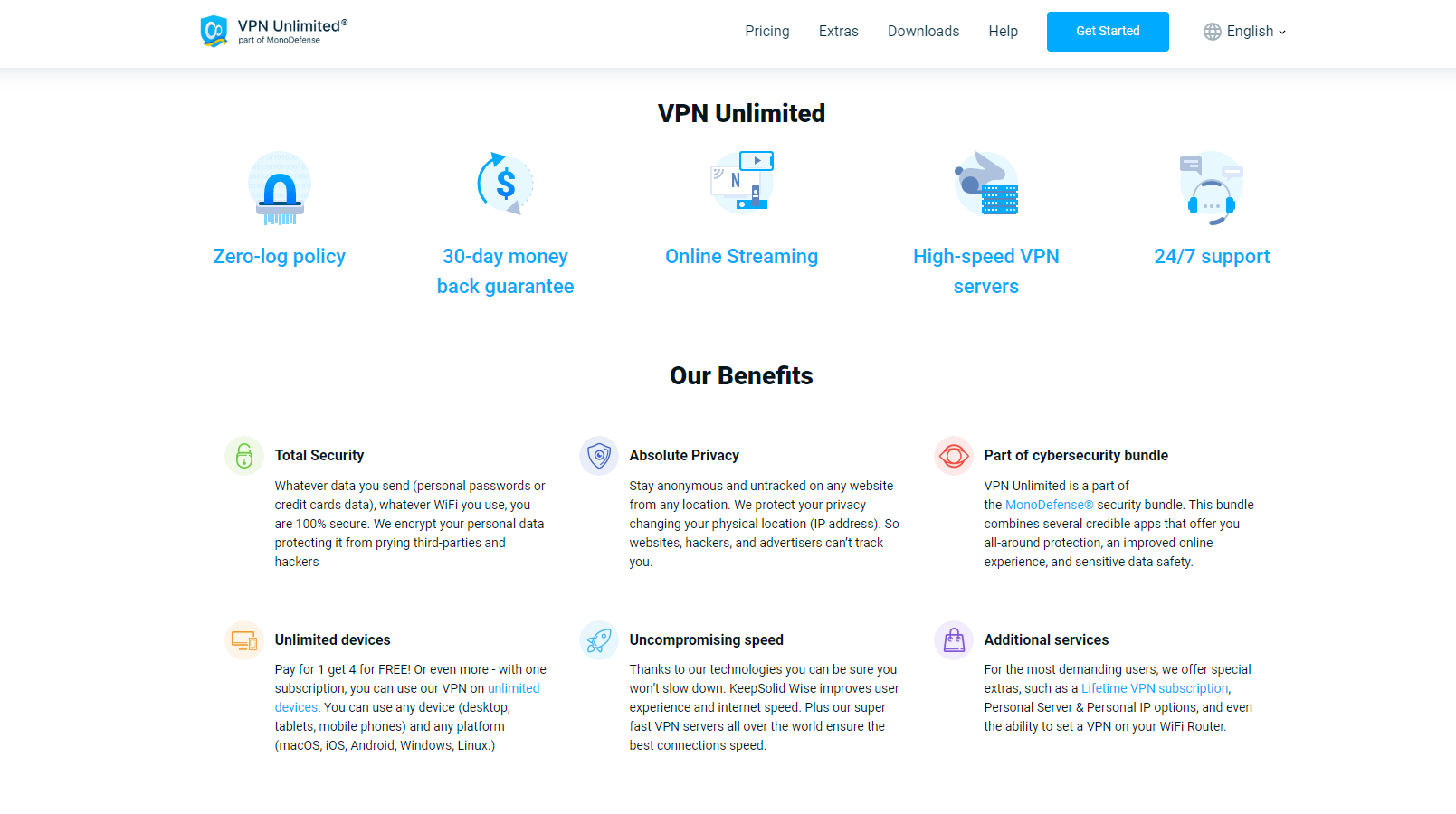 Along with all the usual downloadable clients, VPN Unlimited is also available as a browser extension for popular browsers like Google Chrome, Mozilla Firefox, Opera, and Microsoft Edge.
Similar to ExpressVPN, Unlimited VPN is offering over 3,000 servers in over 80 countries. If a massive coverage of virtual network is something you want, it doesn't get much better than this provider.
In which countries are VPNs illegal?
Yes, VPN is illegal in some countries. According to the latest data, these countries include North Korea, Belarus, Oman, Turkmenistan, and Iraq.
Also, countries like Russia, China, India, Iran, Uganda, etc. have government-approved VPNs.
But if I were you, I wouldn't bother with the laws. Unless you're seen publicly abusing the power of the best VPNs, you have nothing to worry about.
FAQ
What is the best VPN for traveling?
You can pick any of the best VPNs I've recommended. At least get the free trial before you travel abroad.
Can I use a VPN on multiple devices?
If the VPN provider allows it, I don't see why not? NordVPN and VPN Unlimited both allow unlimited devices.
How do I choose the right VPN for traveling abroad?
I've already covered it in detail. Just make sure you get a VPN with lots of servers and updated protocols like the OpenVPN protocol.
Is SurfShark VPN any good?
Yes, SurfShark VPN is pretty well-reviewed in the tech community. It can be a valid choice for your VPN hunt.
Is it worth getting a VPN for travel?
Whether it's worth it or not is a decision you have to make. If you ask me, it's totally worth it. A VPN not only gets you access to blocked websites and streaming platforms but is also a vital tool in protecting your sensitive data.