The earliest traces of the modern eCommerce industry can be dated as back as the 1990s. It was around this time that Amazon and eBay launched. These two companies went on to dictate what eCommerce companies are supposed to be.
Flash forward to 2023, currently, there are about 12 million eCommerce websites that you can find online. These days, you can find online retail for almost anything.
I'm telling you all of this to prove a point. It's to help you understand the sheer volume of businesses in the current digital space and how fierce the competition is, with hundreds more entering the arena every day.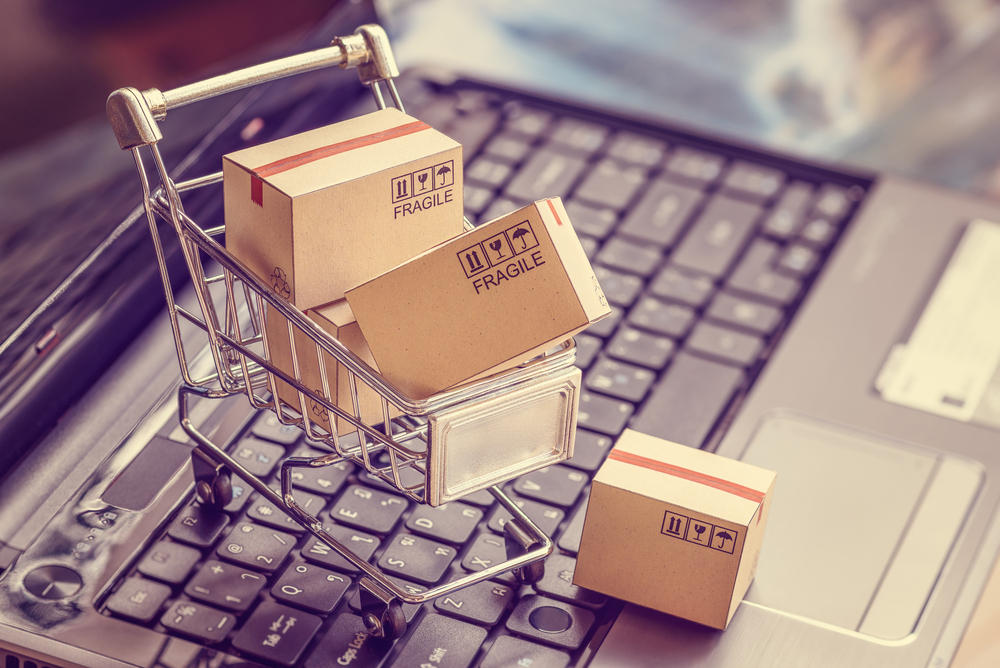 If someone wants to get into the eCommerce industry right now, they'll have a tough time keeping up with other businesses in the same niche. However, there is a way to help these brands out.
Thanks to the constantly evolving market, we get to see certain eCommerce trends rise up in the industry. In order to compete on the same level as top brands, the new companies will need to ride the waves of these eCommerce trends to find success.
That's why today, I'm going to give you a sneak peek at the future for eCommerce marketing software platforms, the trends, and how to make the best use of those. Let's get started, shall we?
Popular eCommerce Trends in 2023
As we're dealing with trends, it's natural that they will be subject to change. But for now, let's check out the current ones.
Mobile Commerce
The number of mobile users in the world is going up every day. In fact, roughly 4.14 million smartphones are sold every day. This is valuable information for eCommerce businesses because this is a treasure trove for potential customers.
Since everything these days can be ordered online, mobile phones are the perfect device to do it with. These days, the top online business websites make sure they're optimized for mobile use. Since smartphones are always in the palms of our hands, it's naturally more instead of computers.
Besides this, with mobile commerce, online shopping companies are able to personalize the customer's shopping experience. Thanks to the utilization of customer information, businesses can learn more about the search patterns, preferences, and locations of the user. Using all of these, it's possible to recommend products that have a higher chance of boosting eCommerce sales.
Another reason why eCommerce companies are trying mobile optimization is due to the arrival of new payment methods like Apple Pay and Google Wallet. These are extremely easy, secure and often one-tap payment gateways for shopping online. What could be more convenient than that?
Artificial Intelligence
In 2023, one of the technological advancements that made the headlines is AI. I am especially referring to ChatGPT, the open-source conversational chatbot from Open AI. Using machine learning, this bot uses a generative model to understand the context and have a interactive conversation with users.
But even before ChatGPT, chatbots have long been used by online stores to handle customer support. These chatbots were able to provide customers with answers to commonly asked questions. But as these bots weren't inherently intelligent, they needed the supervision of a human operator.
However, with the launch of ChatGPT, you now have a way to level up the chatbots to perform better than ever before. Thanks to AI, chatbots are now able to decipher the meaning of a customer's response and reply accordingly.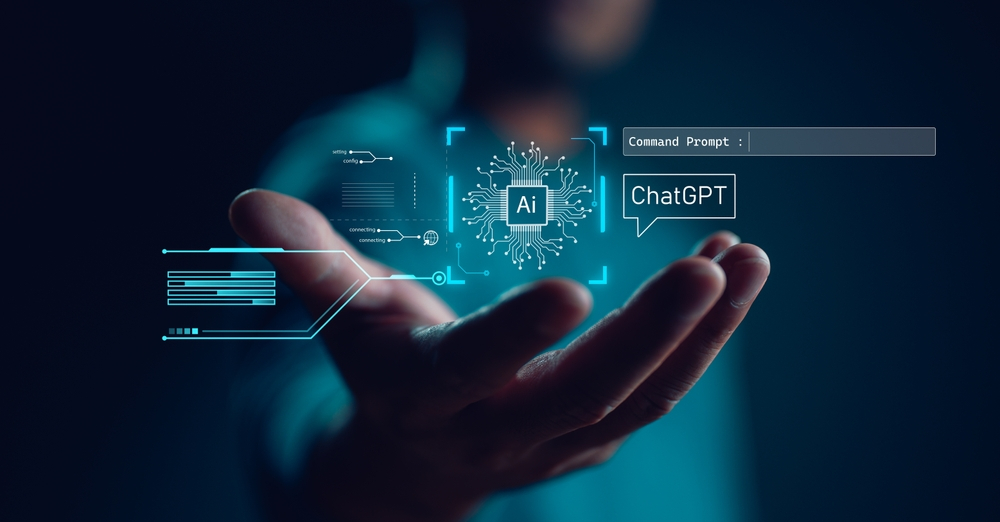 These programs can also be used to provide buyers with recommendations based on their previous purchase history with the shop. When small businesses manage to pull this off, they start gaining popularity among internet users in no time.
There are many other ways one can use AI for their eCommerce site. The most common approach involves analyzing customer information to create a personalized shopping experience through machine learning. However, another popular trend on the rise is automation. By programming AI to do menial tasks related to order processing and management, online retailers are able to save a ton of time focusing on other aspects of their business.
When tech-savvy consumers notice online stores using new technology, it piques their interest. All in all, using AI might bring in more organic traffic that has great potential to increase your eCommerce sales, compared to traditional marketing efforts.
eCommerce Personalization
Let's see how eCommerce personalization can be implemented into your business to improve customer engagement.
Shopping Experience
The easiest way to personalise a customer's shopping experience is to give them "useful" recommendations. These suggestions need to be based on products that online shoppers have previously checked out. For instance, a customer who previously ordered a set of tires may also require tire polish as well.
From what I've seen, cross-selling efficiency is directly proportional to how accurately your store can suggest related products. The better your eCommerce store is at it, the more successful your online business is.
Email Marketing Campaign
Using a personalized email marketing strategy, businesses can send highly targeted emails to customers with a high chance of conversion. You can increase your total retail sales this way, plus reduce cart abandonment by sending them a gentle reminder with a simple subject line like, "You have an item on your cart!" triggering an action.
Personalized Landing Pages
When a user visits your eCommerce store, your priority should be to make them feel at home. It should resonate with who they are and show them the things they might be interested in. I think the best way to do that is to create a personalized landing page.
It's one of those future-proof eCommerce trends that will never go out of fashion. If you do it right, you can hugely improve customer experience and thereby, loyalty which ultimately leads to you retaining the customer.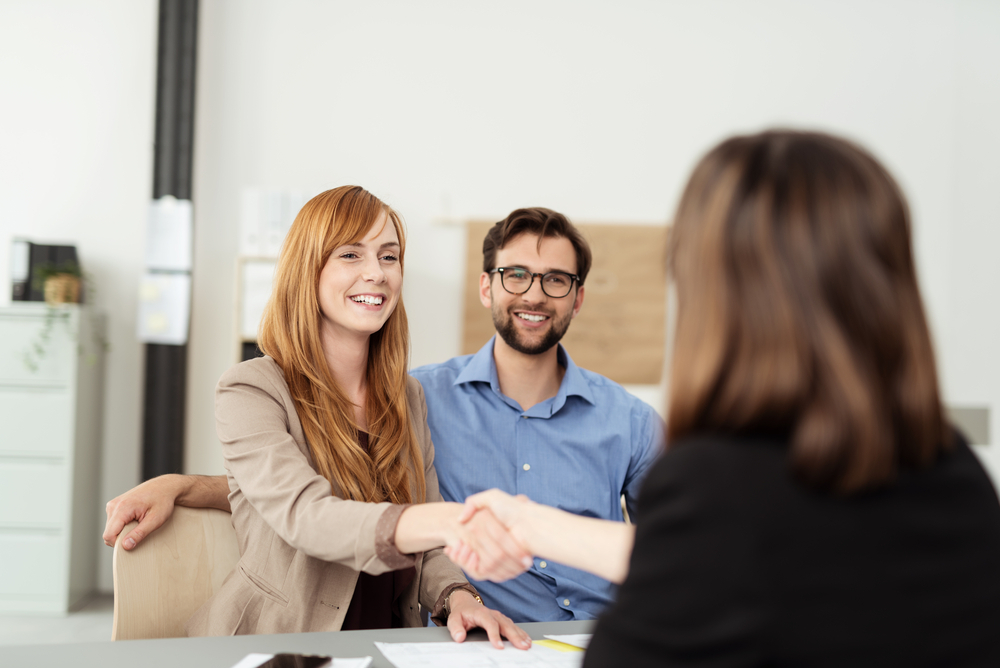 So, how would you do it?
You can provide a fun questionnaire upon sign up.
By taking the information provided to you at sign-up session, you can segment customers into different groups. For each of these groups, you can have a different kind of landing page. It will change for other customers depending on the category they fall in.
Personalization is something that's impossible to do in physical stores. It's one of the reasons why customers prefer eCommerce sites over brick and mortar stores.
Discount Offers
One of the ways online businesses have customers coming back for more is by offering discounts. Using the browsing behavior, it's possible to offer a discount on a related product which can boost the chances of a successful sale.
Besides, if you want to survive in the competitive scene of the eCommerce market, you'll need an edge over your competitor to proper the buyers toward you. Discounts and promotions work wonders in that regard.
VR and AR Shopping Features
One of the latest trends today is the use of virtual reality and augmented reality in eCommerce. It's been very popular for the past few years with companies using it to create a real-life projection of their items. It's quite similar to what you'd find in physical stores, but better.
Let me explain.
Have you ever chosen a particular paint for your house? Some websites offer you to upload a picture of your room, where they identify the walls and paint it as per the colour of your choice. This way, you can visualise the outcome before your purchase.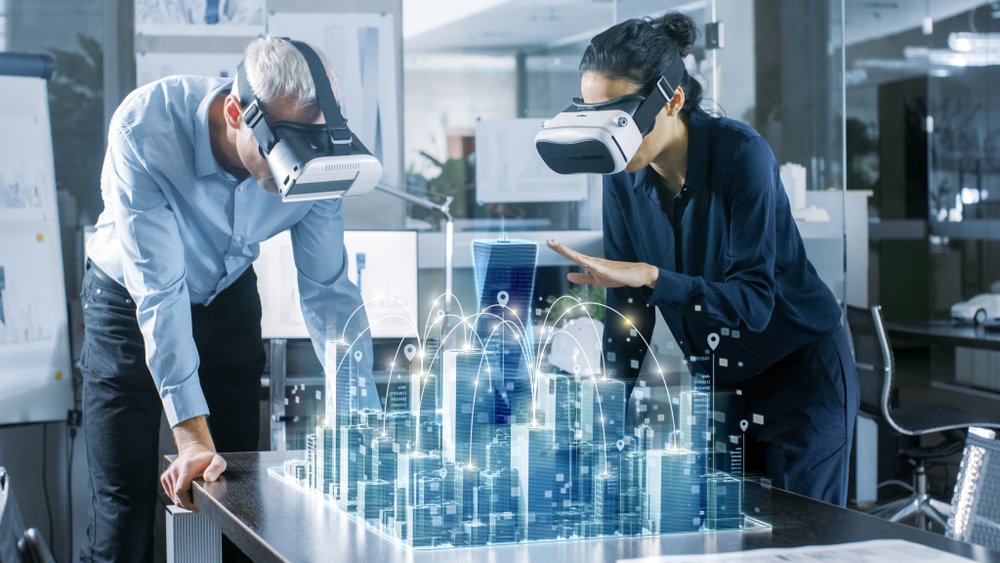 The inclusion of virtual reality and augmented reality experiences can also help with customer acquisition. For instance, Mercedes Benz already has a VR showroom up and running where customers can check out the different cars from all angles from the comfort of their own homes.
This feature allows users to trial and test the product on a virtual level, before making a decision. Such a method will reduce future customer dissatisfaction.
Another perk is the ability to customize products. Let's say you want to buy a pair of glasses. If an eCommerce shop specializing in spectacles offers an augmented reality experience, a customer would be able to change the colour of the frame against their face to see which one suits them. So you can see why customers would prefer to buy online rather than from physical shops.
When you start thinking about it, there are limitless applications to this technology. I, for one, am really excited to see how E Commerce websites plan to use this in unique ways.
Voice Search
This right here is an emerging technological advancement that has the potential to replace regular search in the coming years. Voice search technology is when you search for a product using your voice instead of typing in a search bar. Some of us are already using it daily thanks to virtual assistants like Siri and Google Assistant. It saves a lot of time because of the hands-free approach.
Speeding up the shopping process will create customer delight and they are likely to come back later.
Even if you don't speak English, voice search can translate your commands and transform them into a usable format to look up asked for verbally. Voice shopping will transform the online experience by eliminating language barriers for customers.
To understand why I think voice commerce will be one of the trends to look out for in the future of eCommerce, let's have a look at the benefits of incorporating it into a business online.
Improved Browsing Experience
If an online shopping platform offers voice search as one of the features, browsing through the products becomes really efficient. Customers won't need to keep typing in new phrases every time they want to look for something new. All they'll need to do is speak the words aloud, and the platform will give them the desired result.
Saves Time
Searching with your voice doesn't just free up your hands, it also saves you a lot of time. If you had to spend, let's say, 10 minutes to browse for a product and place the order, with voice search, you can cut the time needed by half.
For average internet users, the typing speed will be around 30 words per minute. But with voice search, you can get as close to 100 words per minute. It's easier to communicate with the eCommerce platform and locate your desired product within minutes.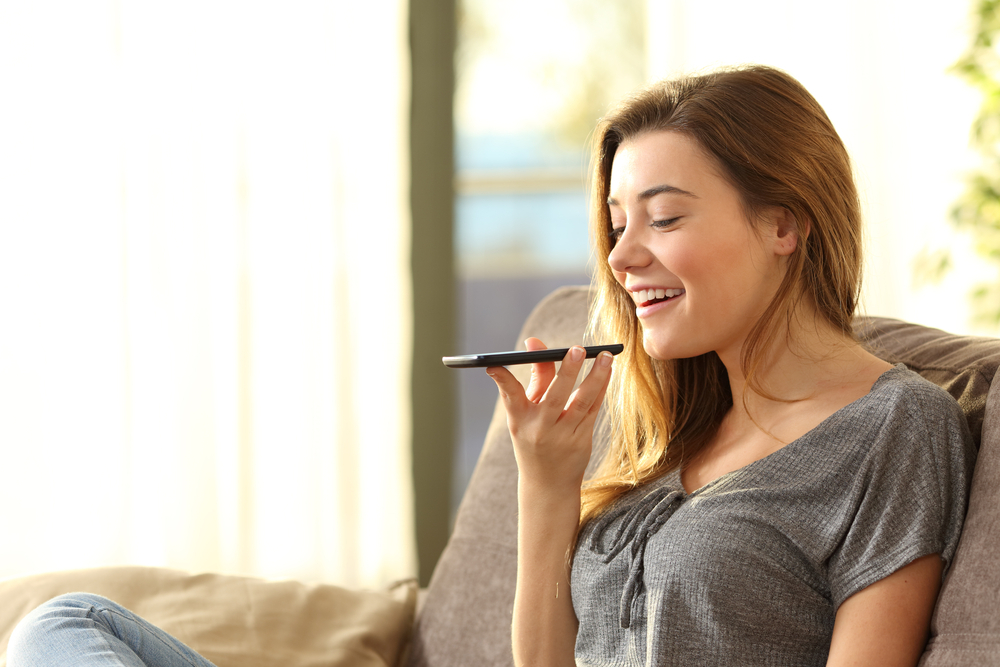 Above all else, being able to search with your voice is an interesting feature. As most eCommerce companies haven't implemented it on their website, anytime customers come across one, it makes them want to check it out.
Online Shopping Anytime, Anyplace
Voice search allows you to go about your daily schedule without getting in the way. You can be watching TV, driving your car, working, or cooking dinner. Thanks to voice technology, you won't need to pause any of these things to place an order online. The convenience that you get from voice shopping is one of the many reasons why it's popular among consumers.
Image Search
Image search is becoming very popular lately. Let me show you two scenarios:
Scenario 1: You see cute little ponchos on TV and you like it for your daughter. You go to Amazon and search, "blue floral poncho with pink petals in the foreground". The likeliness of you finding whatever you're looking for is next to nothing.
Scenario 2: You take a picture of the poncho, do an image search and Voila! You find 14 listings exactly like the dress that you saw on TV. You read the reviews and seller reputation and you make a purchase. As easy as that.
Just like voice search, this process was also seamless!
Suggesting Something Similar
You still didn't find the poncho that you searched for? The search engine will look for similar ponchos in their array of listings and recommend them to you. You never know, you might find something better than what you saw on TV.
Detecting Style and Making Recommendations
As the search gets smarter and uses AI, the search engine will find recommendations on the basis of your search. Let me give you an example,
Suppose you're running a fashion website and your customer searches for a Poncho. Your store gave the best beach hat to go with the Poncho. Your site will recommend the hat to the buyer during checkout. Heck, with the help of AR/VR, they can visually check out the combo together and make an informed decision.
Social Commerce
I don't need to tell you about the impact of social media platforms on our daily lives. Engaging with other people on social media has become a part of everyone's daily routines. With over 3.6 billion social media users all across the globe, we're looking at a huge base audience for eCommerce businesses.
In the eCommerce landscape, social media sites act as great marketing channels for products and services. By showcasing these and engaging with customers, any eCommerce business can create a network that will increase total retail sales tenfold.
The key to success in social commerce lies in consistency. You need to keep creating content to keep your users engaged and be regular with updates on upcoming products.
While there are many social media sites, not all of them are suited for online purchases. That's why I've singled out the few that will impact future eCommerce trends. Let's have a look at those.
Facebook Pages
Out of all the social media platforms, Facebook has to be the most popular one. The reason this is at the top of my list is that it has features that were designed to work like an eCommerce platform.
I'm talking about Facebook Shops. These are special pages that you can design on the social media platform to act as a virtual store for your eCommerce business. You can create product listings with all of the necessary details and have them displayed on the page.
Customers can visit your page, browse through what you're offering and place an order directly. It's easy to keep track of orders to ensure smooth sailing for your online business.
But I feel the best feature is being able to interact with customers. By creating content for marketing or announcing the launch of a new product, you can understand what customers expect from it. Engagement metrics such as reactions, comments, and shares will give you valuable insights for improving things in the future.
When customers notice you replying to their comments and listening to their feedback, it increases customer loyalty. It's a valuable resource to every eCommerce business out there to ensure regular sales and business growth.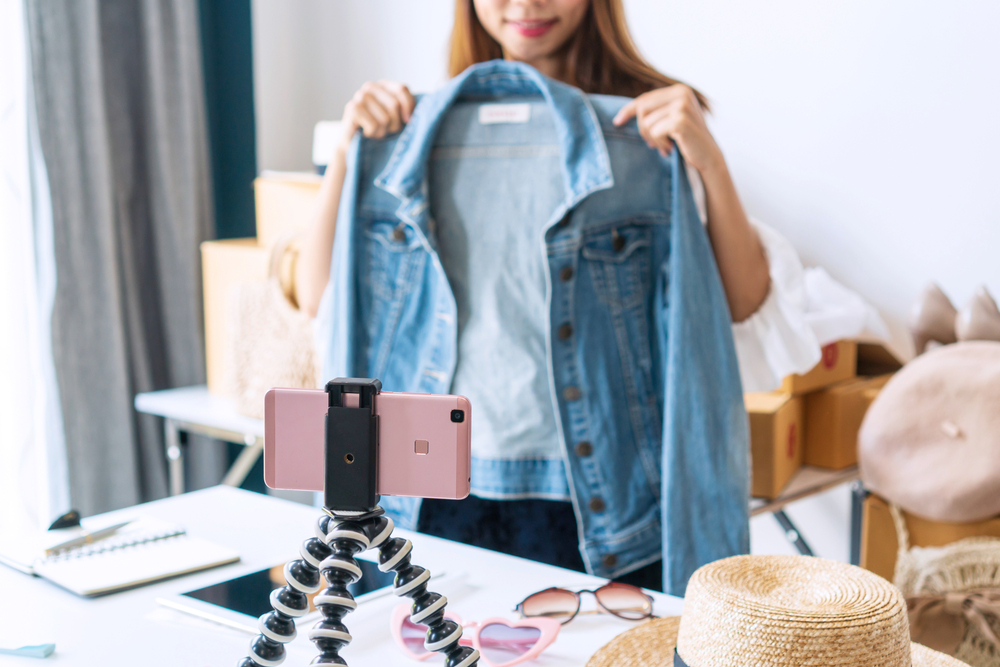 Instagram
You can do a similar thing with Instagram as well. While there aren't any dedicated features like the Facebook Shop, it's still a great option for utilizing the power of social media platforms. What it lacks in terms of eCommerce features, it makes up for it with its reach.
The "reach" that I'm referring to comes in the form of celebrities and influencers. By using their influence on the younger generation, you can get the most out of social commerce. If you have a really good product but you're still not seeing any eCommerce sales, then a partnership deal or a sponsored post with these influential personalities might just be the break you need.
Pinterest
Pinterest might not be as big as Facebook or Instagram, but it still has 400 million monthly active users. If your brand is not on Pinterest already, you're missing out on this huge reserve of customers.
You can't sell anything on Pinterest. But what you can do is share your eCommerce market with users who are actually interested. This social media site has a feature called "boards" where you can "pin" photos. By creating boards and marketing them to the right customers, you can bring in a ton of organic traffic to your website resulting in more eCommerce sales.
Omnichannel Marketing
Some eCommerce businesses start off as brick and mortar stores before transitioning to the online platform. Then there are companies that prefer to have both at the same time.
From an outsider's perspective, things might look good for the eCommerce business as it has two different channels for selling its goods. But under the surface, it's not the same situation.
You see, the problem with having both at the same time is an inconsistency in the customer experience. Oftentimes, the experience at a physical store varies greatly from the online version. This creates a negative image in the mind of a consumer which eventually leads to them switching to another brand.
The solution to this issue can be achieved through the integration of omnichannel marketing. As the name suggests, it's marketing done across all channels at the same time and with the same consistency. It doesn't matter how many platforms you're operating on, with a good omnichannel marketing strategy, you can guarantee the same experience every time.
The main benefit of omnichannel integration is that you get seamless shopping experiences across every channel. Let's take a look at how it all works because this will be one of those future eCommerce trends that will grow your business across every channel.
Unifying Customer Data
The first step is data collection from all of the different platforms and consolidating them all in one place. Here, it's important to know what kind of information you need to collect and set aside.
Since your goal is to make the customer's experience more uniform, you need to worry about the following:
Purchase history
Browsing behavior
Preferences
Personal information (Age & Gender)
Location
I've already mentioned customer segmentation earlier. You can use all of the above information and create categories to better understand your customers and what they're looking for.
Consistent Brand Message
One of the easiest ways to show your brand as a consistent company is to have the same brand message across all of your channels. You can't have a different type of content for the different sides of your eCommerce business.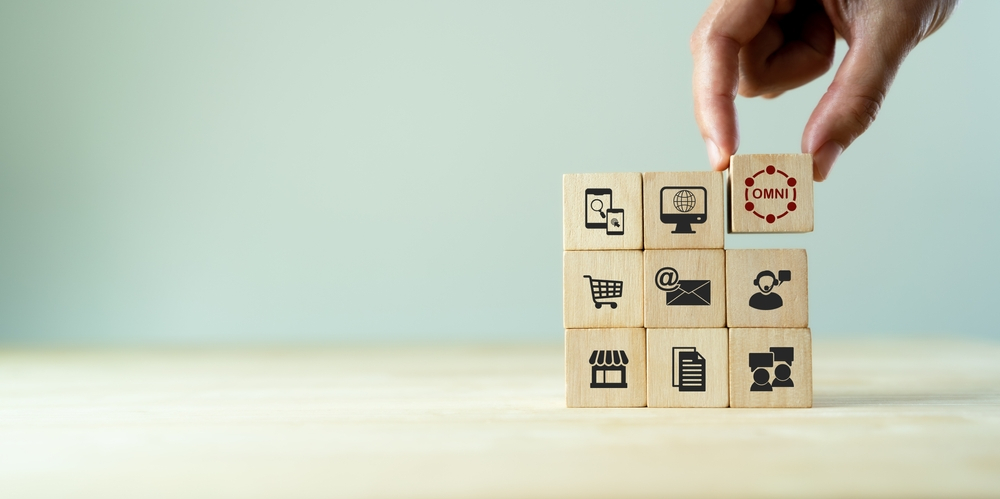 The same goes for your branding. You need to use the same thing everywhere. If you have a motto, make sure it doesn't get lost in translation and end up meaning something different.
Cross-channel inventory management
Whether you're selling online, or in your brick and mortar stores, you will be getting your products from the same warehouse. This is where the issue arises.
Brands fail with omnichannel marketing mainly on their online stores. The most common cause of this is displaying incorrect stock quantity on the product pages. Customers get frustrated when they place an order seeing that it's in stock online, only for customer support to contact them and say that they ran out of it.
If you don't want this to be the case with your eCommerce site, then you should maintain the same inventory system for all of your sales points.
Seamless Experience
Assuming you have a mobile platform on top of your eCommerce website, you need to make sure that there's no disruption in the shopping experience. Even if customers switch from one platform to the next, they should be able to pick up right where they left it.
For example, someone places an order for a product on their way to work from their phone. But they didn't complete the checkout. When they sit at their computer and go to your online store, the shopping cart should be waiting for them to finalize the purchase. If they have to add the product to the cart again, it would be annoying for some customers.
Sustainable eCommerce
This is one of the future eCommerce trends that's not just good for your business, but also for the planet. I'm referring to a sustainable eCommerce solution that's eco-friendly.
With scientific reports of global warming because of increased carbon emissions, a majority of online shoppers prefer to be involved with "green" brands. It's their way of giving back to the planet that has given so much to them.
Here I've listed some of the objectives that sustainable eCommerce solutions need to check off their boxes:
Sustainable Packaging
Packaging waste is one of the biggest issues that we have to deal with as a planet. Every year, millions of online orders are being delivered to customers' doorsteps. And a large portion of these deliveries use non-biodegradable packaging.
These cannot be disposed of in the ground as they prevent roots from growing. And if you think about burning these, then you're dealing with carbon emissions which are just as bad.
This is why customers look for companies that have degradable packaging. That way, the customers know that even if the used packages are thrown away they will degrade over time naturally without leaving a negative impact on the environment.
Reduced Carbon Emissions
I found out that the most common mode of transportation for delivering packages is trucks. These gas-powered vehicles are responsible for a large chunk of the carbon emissions that take place every year. So then what other option do you have to make this eco-friendly?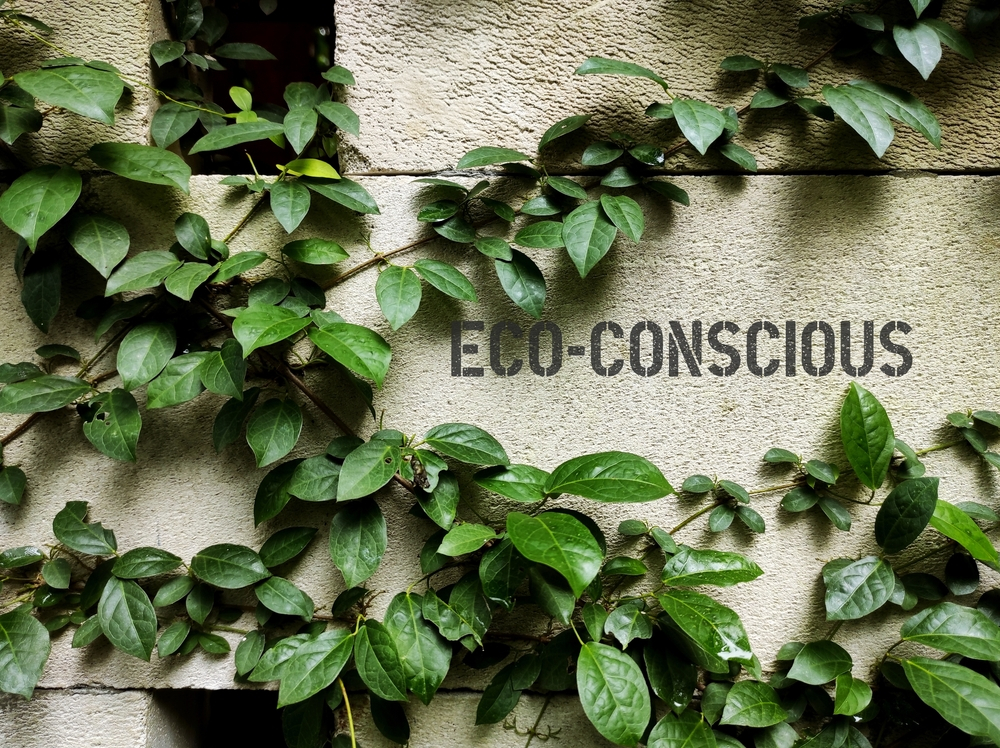 As a business owner, if you're outsourcing the delivery work, try to make sure that the delivery company uses electric vehicles. If that's not an option, there are trucks that can run on bio-diesel or other environmentally friendly fuel. Those are great options to use for reducing carbon emissions.
Another alternative, and this will only apply to local customers is to use bicycle delivery. This is the safest option as there's no by-product that will harm the environment if the delivery guy is using a bicycle.
Transparency about Sourcing
Sustainability is not just about wasted packages and the carbon footprint. It also has to be in how natural resources are used to create different products for customers. Consumers who think about the environment pay attention to the sourcing of the raw materials being used.
What can online businesses do about this? As a consumer I think, brands should be more transparent about the developmental cycle of a product from start to finish. This gives buyers a chance to look at and decide for themselves whether it meets their standards of eco-friendliness.
Wrapping Up
It's natural to be worried about the future of eCommerce and where it will go. As it's impossible to tell how an eCommerce trend will unfold, I think it's good practice to be ready for anything.
That was my main goal for today's piece. It's to help you understand what an upcoming eCommerce trend might look like and the changes it will bring with it. That way any business that's shifting online will have a fair chance against the eCommerce giants that already exist.
But since we're talking about trends for the future of eCommerce, things might change anytime. A new technological advancement, or a natural calamity. There's no way of telling what might happen. So my advice is that you be ready for anything.