A VPN can be a life changer if you spend the majority of your time on the internet. And it's safe to assume that you do because pretty much everything we do these days is in the digital realm. Although using a VPN app is not rocket science, there is a process to it.
Consider this your VPN crash course, the only guide you need no matter what VPN service you decide to use. I'm going to take you through all the possible ways you can set up a VPN connection as well as share my top tips with you. Let's go!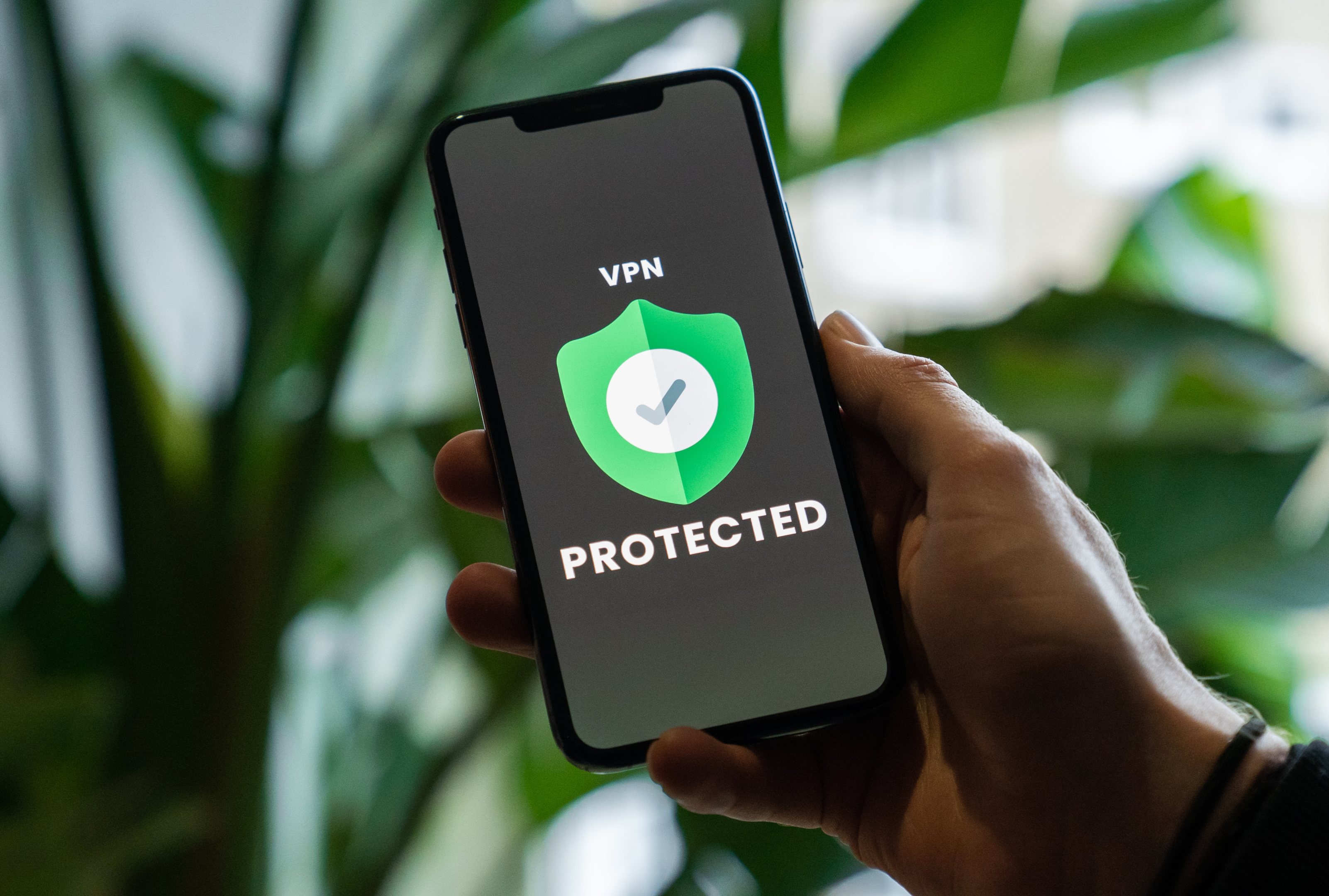 Different Ways to Set Up a Virtual Private Network
Traditionally, there are 2 major ways you can set up a VPN server. Most people know, understand, and use the easier way. But if you decide to go for the most complicated approach, you can unlock a myriad of new features.
The Easy Way: Downloading a VPN App
This is by far the most common way to start using a VPN. Whether you choose a paid VPN subscription or use a free VPN, you'll find downloadable clients. Of course, the clients are available for all major operating systems including Windows, Mac, Android, iOS, and even Linux!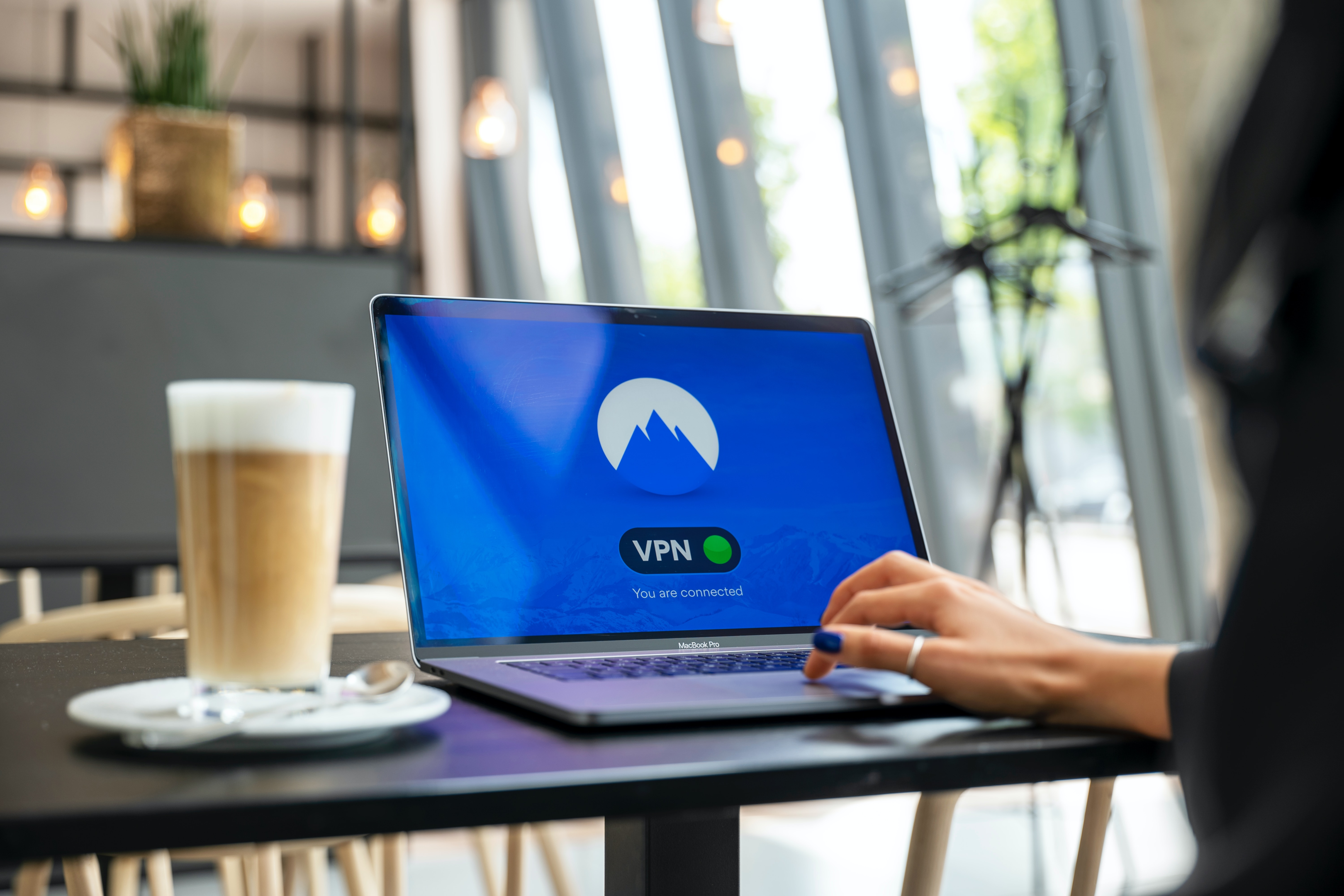 Here are the steps you need to follow to use most VPN apps.
Visit the VPN provider's website. See whether it's free or subscription-based. If that latter is true, you should be able to opt for a free trial for any duration between 7 days to a month.
Create your VPN profile using your email address. In most cases, it's the only information you need to submit to create your profile.
Go to your account page and complete the payment (in case of a subscription).
Look for a download page on the VPN service's website.
On the download page, you can choose which client you want. For example, if you're a macOS user, you need to download the Mac client.
After the download is complete, install the software.
Enter your VPN profile details again to sign into the software.
Now, you're ready for a VPN server of your choice!
In case you're not ready to commit to a paid VPN server just yet, you can try out the free trials offered by NordVPN, ExpressVPN, and Torguard. Thanks to the non-existent data retention laws, none of these providers log any of your online activities!
The More Complicated Way: Setting Up a VPN Connection
This is slightly different from downloading an app and using it right away. Instead, you have to tweak the settings on your device and go through the VPN configuration manually. From what I've seen, every VPN provider offers a complete set of instructions.
What's even more interesting is that the process of manually setting up a VPN connection is different for each operating system. To make the journey easy for you, I have curated individual step-by-step guides for the most popular operating systems we have right now.
VPN Setup Guide for Windows
Windows is still the most commonly used operating system across computers. Data shows that over 74% of users still put their trust in Microsoft Windows worldwide!
When the time comes to add VPN configuration, however, Windows is not the friendliest platform. For starters, the Windows built-in VPN client doesn't support OpenVPN and Wireguard, arguably the 2 most popular VPN protocols.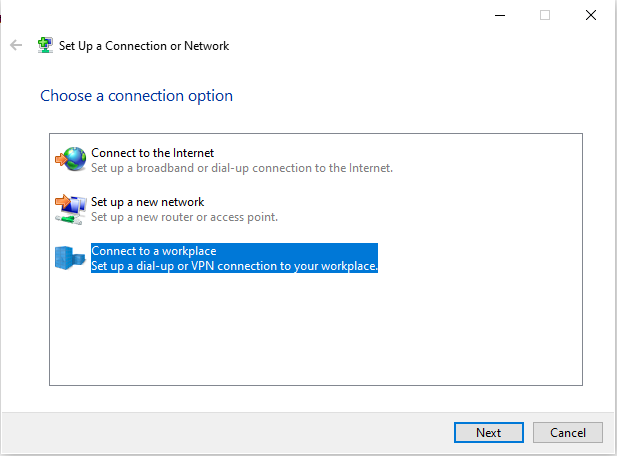 I can see L2TP, SSTP, PPTP, and IKEv2 as the available protocols on Windows. If you're okay with using them, go right ahead and follow the steps below.
The Control Panel is where the magic happens. Search for it in your Start menu or simply type "control" on the Run command dialog box.
Locate "Network and Internet" from the control panel.
Click "Network and Sharing Center".
Click "Set up a new connection or network".
You should see a list of options. Choose the last one that says "Connect to a Workplace".
On the new window, you need to enter your internet address (ask your ISP) and destination name (whatever you want to name the connection).
Press "Create" to create the VPN connection.
Now, you can visit the Windows network settings and click "Advanced Options".
All there is left for you to do is edit the authentication settings for future use. Of course, you'll need a server address and save it.
From here on, all you have to do is select the new connection and start browsing.
Setting up a VPN Server on Android
Just like Windows, an Android device enables you to take both the app approach and the manual approach. You do whatever is more convenient for you.
Downloading the Android App
It's often as simple as searching for the VPN provider on Google Play Store and downloading the app. Once the app installs, you log into your account and start using VPN connections.
Go to Play Store and search for the VPN. For example, if you want ExpressVPN, search for it.
Tap "Install".
The app should be downloaded and installed automatically.
A new pop-up will give you the options to "Open" and "Cancel". Tap "Open".
The app will launch and it'll ask for your account credentials. Use the same data you used during the purchase. And if you haven't purchased yet, do it from the app directly.
Manual Configuration
Many Android users don't know that there is a way to set up a manual VPN protocol. Let me draw you in on a secret.
Go to your device's settings menu.
Search for "VPN" if you can't find the option while browsing. In many cases, it's buried deep into the "More Connection Settings" submenu or something along the line.
You can create your profile by selecting the connection type.
After you're happy with the VPN settings, save it for future use.
Setting up a VPN on iPhone
Despite being 2 completely different operating systems, there are lots of similarities between the Android device settings menu and the iPhone menu.
As usual, you can go App Store by Apple and download the VPN service app right away. So let's not go into it. Rather, let me show you how to set up a VPN the manual way on iPhone.
From the general settings, go to VPN & Device Management.
Tap "Add VPN Configuration".
Choose what protocol you want to use. I recommend IKEv2 for iPhone.
Tap "Done". I set it up on my wife's iPhone this way just to check it. IKEv2 seems to work really well.
VPN Provider for macOS
Do I have to reiterate that you can simply download most VPN services without going to complex installations? It's true for macOS as well. The installation of a new VPN service is no different from Windows, Android, or iPhone.
I'll just take you through the manual setup process.
Go to system preferences on your Mac and locate the "Network" menu.
Tap the "+" to add a new connection.
Don't forget to choose the VPN protocol you want to use for an encrypted tunnel.
Click authentication settings to set up the login information for future use.
Save the connection and you're ready with a secure home network.
Setting Up a VPN Router
Did you know that modern routers also allow you to configure VPNs? You can confirm this by simply looking at your network router's specifications.
Or, do a simple Google search. Type in "does [router model] support VPN server" and you'll get your answers. I know mine does. Here are the steps to set up a VPN on a router.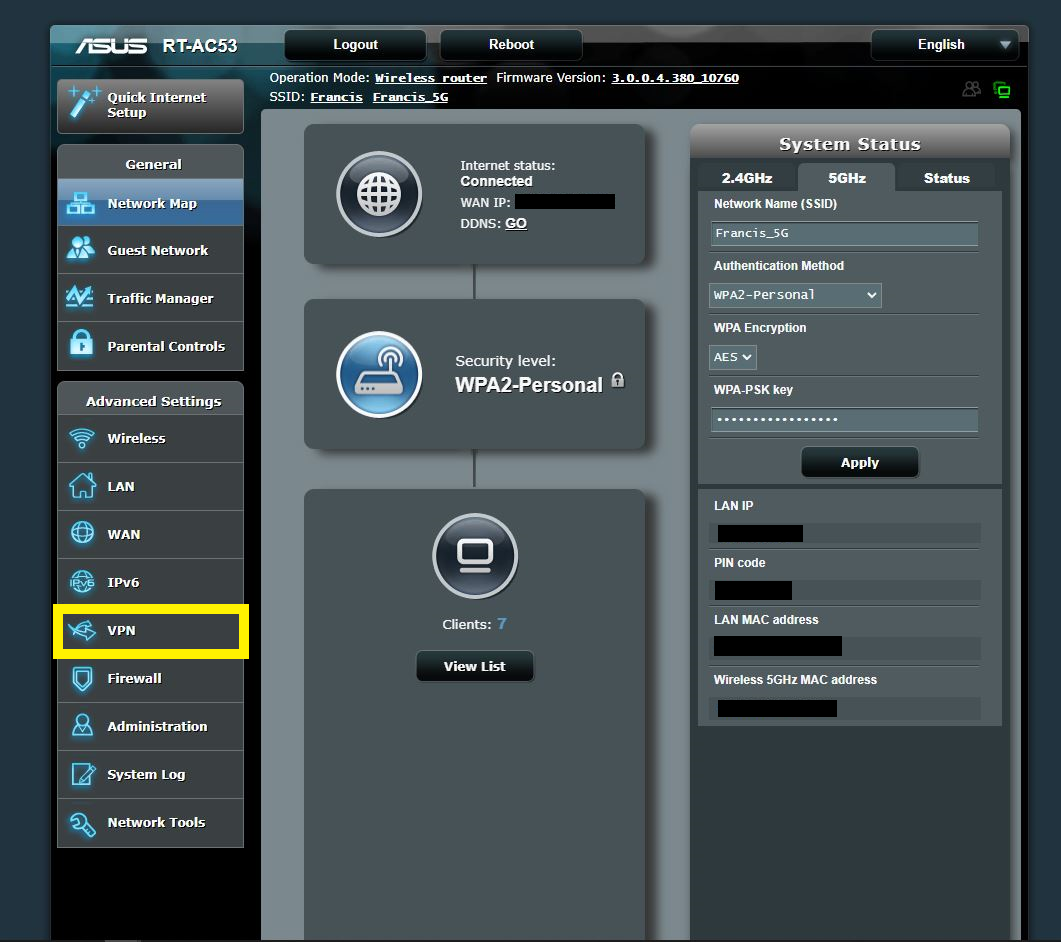 Log into your router's administrative mode.
My Asus router has the VPN tab right on the home interface. This is usually the case for other manufacturers too.
Enable a PPTP VPN server on your router.
Configure the server name, network icon, and other details.
Voila! You're done!
When is the Right Time to Use a VPN?
I can dissect this question in 2 ways. In the first way, I'm going to explain the "why" behind an encrypted connection and in the second way, I'm going to explain the "when".
The Why
You can't watch particular shows on streaming services in your country because they're not available.
You can't access particular websites that are blocked by your country's IP addresses.
You don't trust your Internet Service Providers (ISP) when it comes to online privacy.
You use public wi fi network often for work.
You play multiplayer online games where packet loss (ping) matters a lot.
The When
When you decide to watch a show that's not available in your region, connect to a secure socket tunneling protocol to a country where it's available.
Right before you start playing a MOBA game like CSGO, Valorant, etc.
When you have to access websites that are otherwise blocked by your Internet service provider.
When your native internet speeds is slower than the VPN server.
The Ultimate Steps for Setting up a VPN
By now, you know pretty much everything there is to know about how to set up a VPN service. I have even broken them down by desktop and mobile devices!
Before we part ways, here's a holistic approach to how you can set up a VPN.
Step 1: Line up Key VPN Contenders
The very first step is to choose between free VPNs and paid VPN servers. I personally don't recommend a free VPN service as there have been many reports of data theft, malware attacks, and overall bad faith.
I personally use NordVPN, a very affordable VPN company with an excellent track record. There are servers pretty much everywhere, except for the African continent.
Then there are other options like ExpressVPN, Torguard, and VPN Unlimited. All of them are good in their own ways and offer excellent DNS servers for your virtual private network.
Step 2: Prep Devices
Although it sounds like a fancy step, it's not. Prepping your device simply means making sure you have enough storage to store the VPN manually.
I didn't have to worry about system requirements as all clients are optimized and lightweight.
Step 3: Download and install VPN Clients
I've been saying since the beginning that getting a software-based VPN is the way to go. You get to enjoy one tap connect after you download and install the client on your desktop or smartphone.
Step 4: Find a setup tutorial
Depending on what VPN and security protocol you see for the connected devices, it's best if you can find a setup tutorial. Just like the one I have right here!
Step 5: Log in to the VPN
After everything is configured, log into your VPN account. You need nothing but a verified email address and a strong password.
Step 6: Choose VPN protocols
After signing in, you can change the protocols from the system preferences menu. Most modern VPNs use OpenVPN or WireGuard. If you have the technical know-how, you can change the protocol but I don't recommend doing it.
Step 7: Troubleshoot
From time to time, you may face difficulties to set up a VPN or a server address. Or, the click connect feature may not always work. In these cases, you'll need to troubleshoot the problem right on the client.
All the VPNs I named have 24/7 customer support so they can always help if you can't solve the issue on your own.
Step 8: Fine-tune the connection
The last step for you is to tune the connection based on web traffic, your physical location, the different server types, and what you're actually trying to accomplish.
The "tuning" may include using niche protocols, onion servers, and whatnot.
FAQ
What to Expect When Using a Secure Connection?
If you've read what I have to say so far, you may have already realized what a virtual private network VPN can do for your day-to-day internet shenanigans.
But it's not always a bed of roses. You see, I also have to endure a few recurring problems. Let me outline them for you.
Generally speaking, you won't get the "crisp" response from many VPN services as you do on an open network. This is due to the IP address rerouting through multiple servers.
Connection to a VPN provider server may not be consistent. You may notice the connection not working after a few hours of use. The simple fix is to connect and disconnect to the same or a different VPN server.
Gaming with VPN can be tricky as there is a chance of connection failure in the middle of a match. Having a robust internet connection in the first place is the best you can do. And yes, even the best-paid candidates like ExpressVPN have this issue.
Some website encryptions are so strong that even a VPN may not be able to break through. Thankfully, the number of such sites is very slim.
What Way Do I Recommend to Set Up a VPN?
You now know pretty much everything that I know about surfing the internet safely with a VPN. You know the top VPN providers, how they work, and what protocols they offer. Lastly, you know how to set up a VPN with an app as well as manual VPN services on your operating system.
If you ask for my suggestion, I say stick to the software approach. You don't have to deal with complicated settings like protocols, security, DNS, proxy settings, remote ID, etc. A VPN client is equipped to adapt to the right operating system and optimize the connection for the best results.
But if you like to tinker when you set up a VPN or any other software, be my guest and create your own VPN type.