With the technological advancements of today, where everything moves fast, marketing teams really have the world at their fingertips with automation tools.
Now, why is marketing automation strategy very important for businesses? Well, it will make your business more efficient and precise, and it will enhance customer engagement.
Marketing plays a pivotal role in every business's success. Therefore it's very important to have your marketing efforts in the right place.
The importance of marketing for your business lies in making your customers aware of your product or services, engaging them, and helping them make the purchasing decision.
Today many businesses rely on marketing automation software to achieve this and have a broader bottom of the sales pipeline. Just using a marketing automation tool is not enough, you need to have a unique marketing strategy that will be effective for your target audience.
In this article, I'll focus on marketing automation and how a solid marketing automation strategy can help you improve your overall management and business growth. Let's start with the basics!
What Is Marketing Automation Software?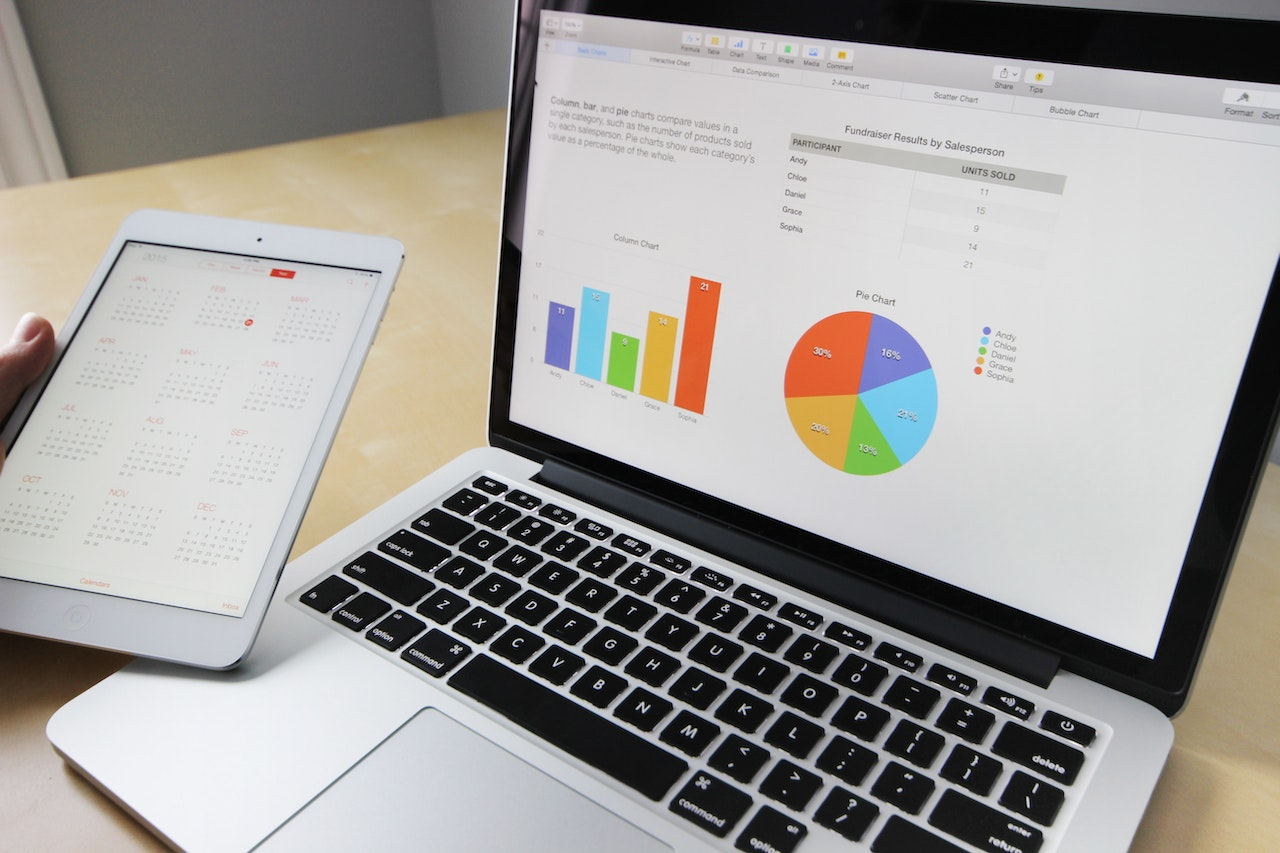 Marketing automation software is a powerful game-changing tool that allows businesses to automate and streamline numerous marketing tasks and company workflows.
Automation comes in as a virtual assistant to the marketing team as it allows them to deliver personalized content, ad campaigns, lead generation, and more.
All to achieve the marketing strategies that will offer the best customer journey and customer experience in association with your brand.
Marketing automation uses software to automate repetitive tasks and menial work.
For context, marketers use automation tools for email campaigns, social media platforms, and ad campaigns to create and deliver personalized content in order to satisfy new customers but also nurture potential customers as well.
Marketing Automation Software features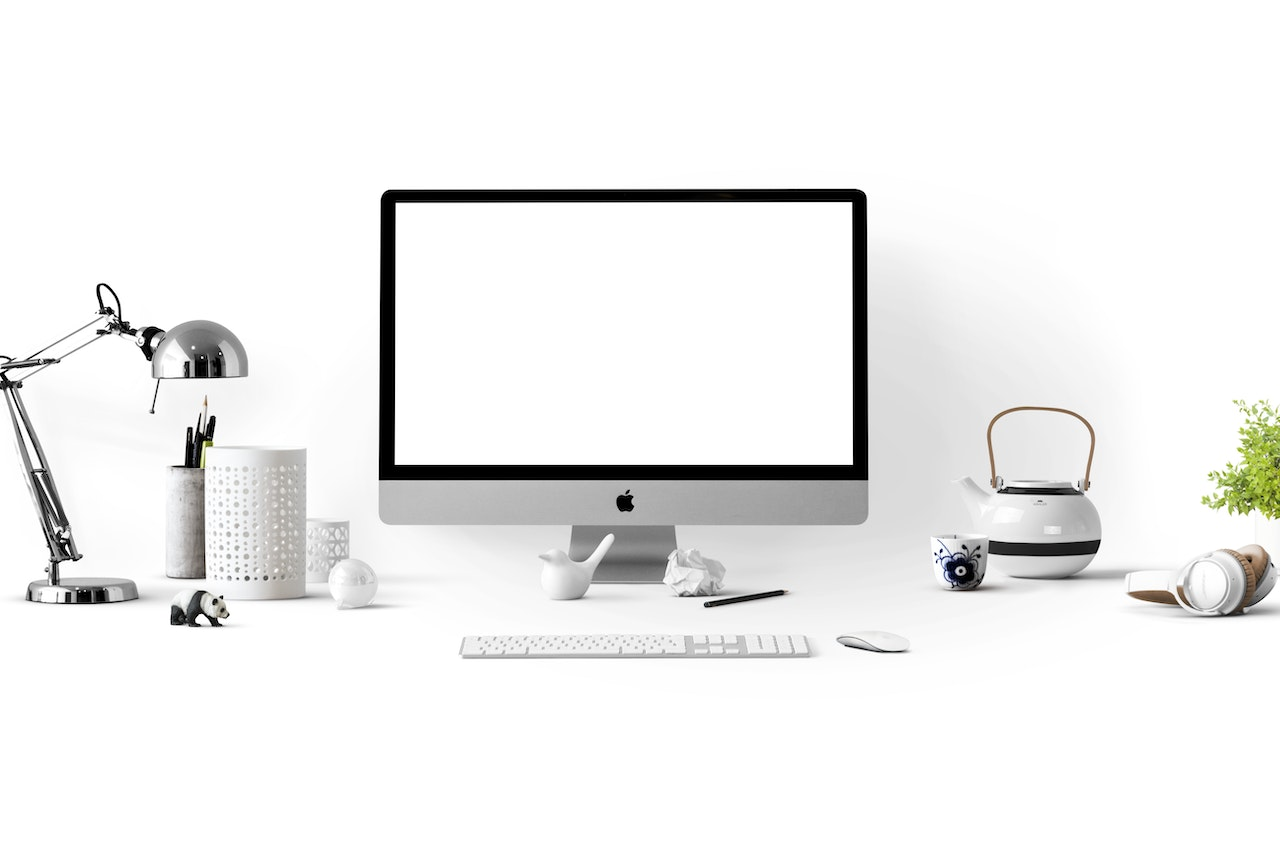 At its core, marketing automation tools are designed to make marketing efforts smarter, more effective, and use fewer resources.
This is essentially expected to result in a successful marketing automation strategy that will offer an on-point customer experience. Let's go through some of the key features.
Automated Email Campaigns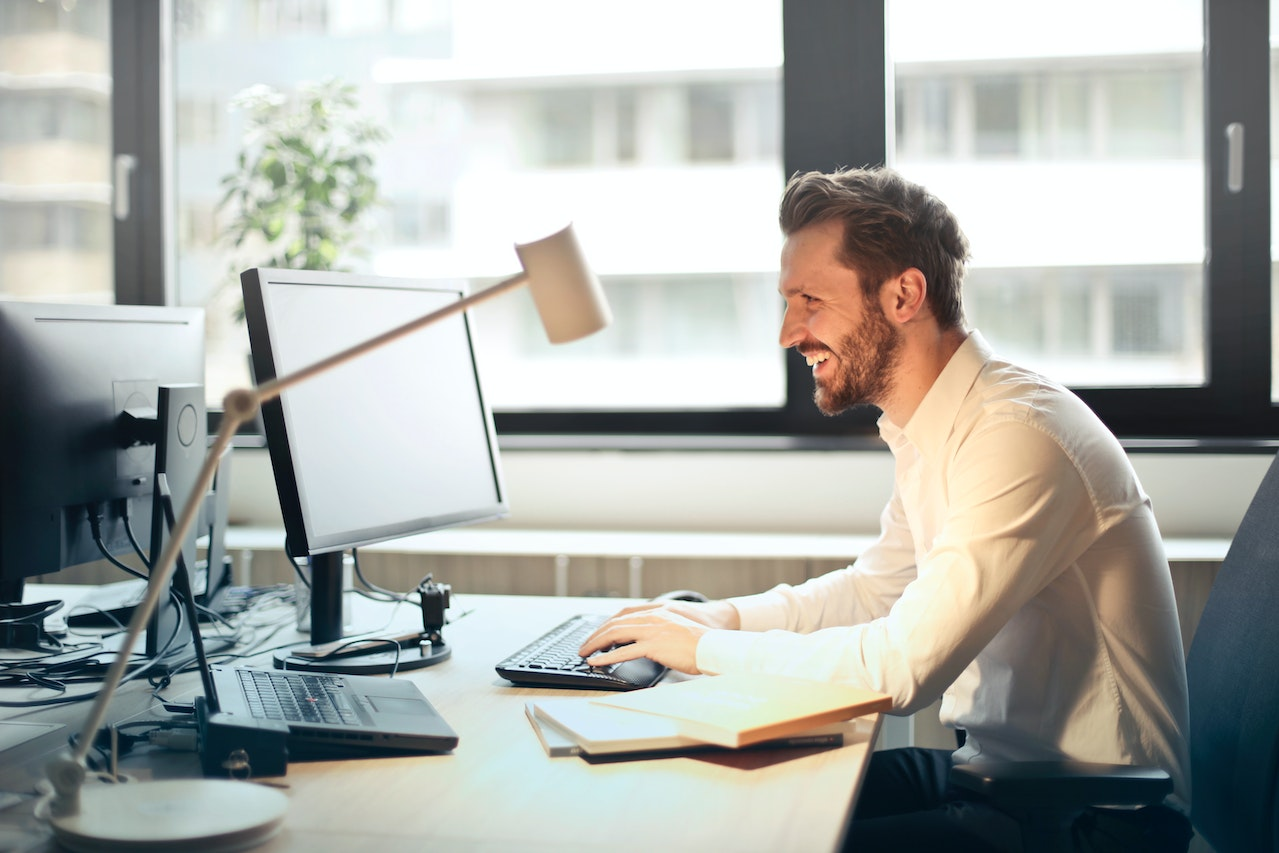 The days of manually doing email marketing are long gone. Marketing tools allow you to automate your campaigns based on analyzed customer data.
With predefined triggers such as behavior and previous interactions, you can ensure timely and relevant communication with a potential customer, but this goes for your current customers as well.
Lead generation and nurturing
Building strong customer relationships is essential for every business that strives for a successful marketing automation strategy. With lead generation, you get to focus on a target audience that fits your customer profile.
But it's not enough to just reach out with a random offer and then stop there because it comes off like you're not putting in enough effort. Marketing automation enables lead nurturing, where your leads constantly receive personalized content and information throughout their customer journey.
Lead nurturing is a really important feature in marketing automation strategy because it will get you a step closer to paying customers.
Segmentation and personalization
Another incredibly useful feature of a marketing automation platform is the target audience segments.
By having your audience segmented on criteria like preferences, demographics, and behavior, you will be able to make unique marketing campaigns and deliver content that will align with your customer's individual needs and interests.
Tracking and Analytics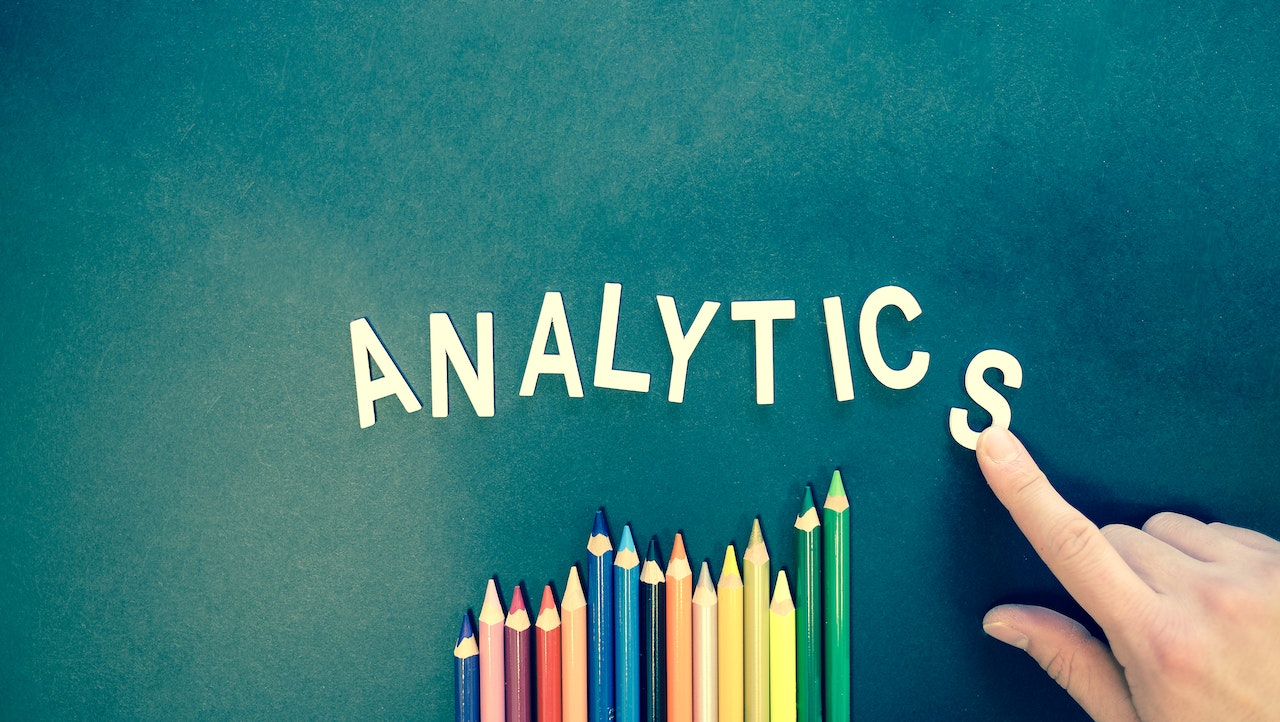 Marketing automation platforms give you the opportunity to act on analyzed data from customer behavior across all touchpoints. Having this insight, your sales team will have valuable insights into customer preferences, and they will be able to adjust their marketing automation strategies to offer a better customer journey.
Workflow automation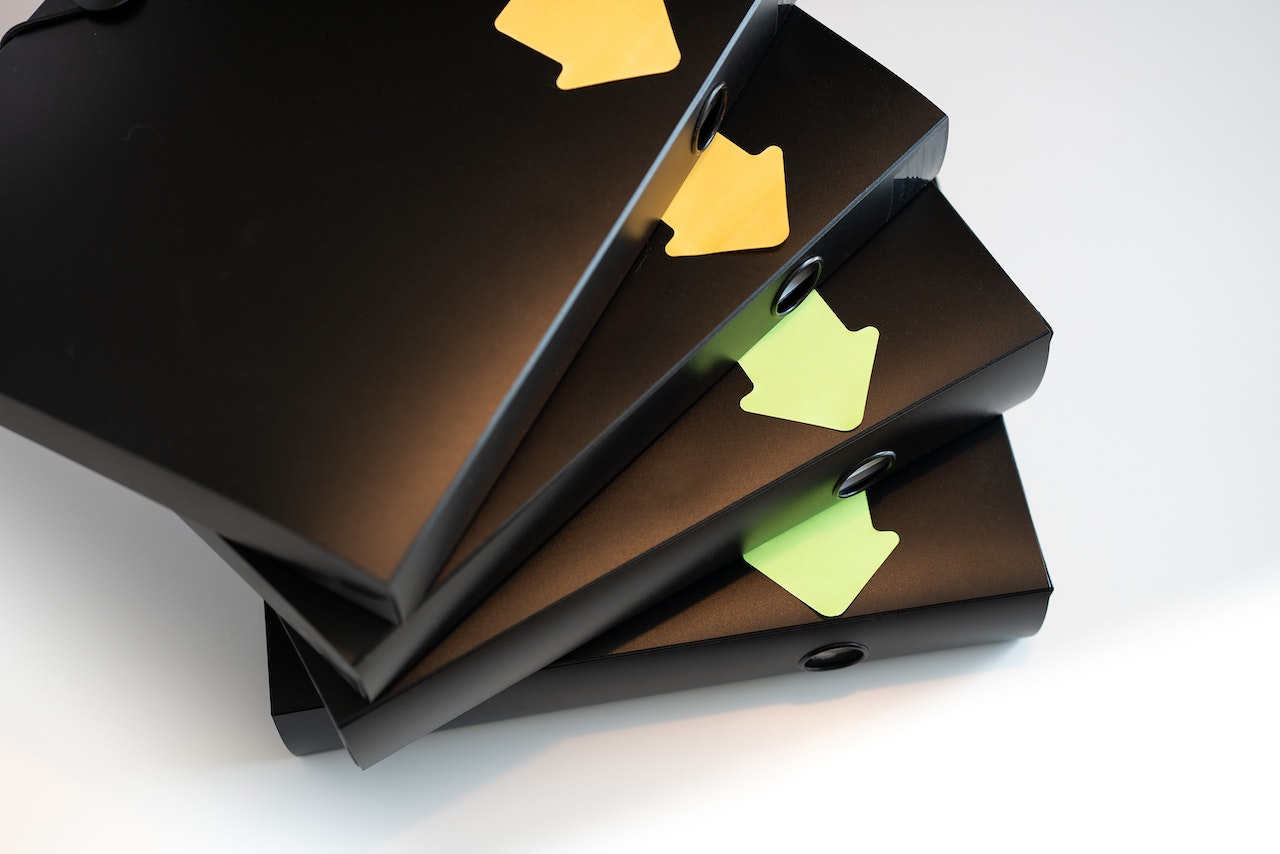 Many repetitive tasks like lead scoring and sms marketing can be automated with a marketing automation platform. Automated workflows are very important for every business, and they are a base for every automation technology.
If you use marketing automation, you will make sure to have an overall efficient business. How so? Well, by using marketing automation solutions, your sales department will have more time to focus on strategic and more important tasks.
While in the background, thanks to your marketing automation strategy, everything will be precisely executed and on time.
Customer engagement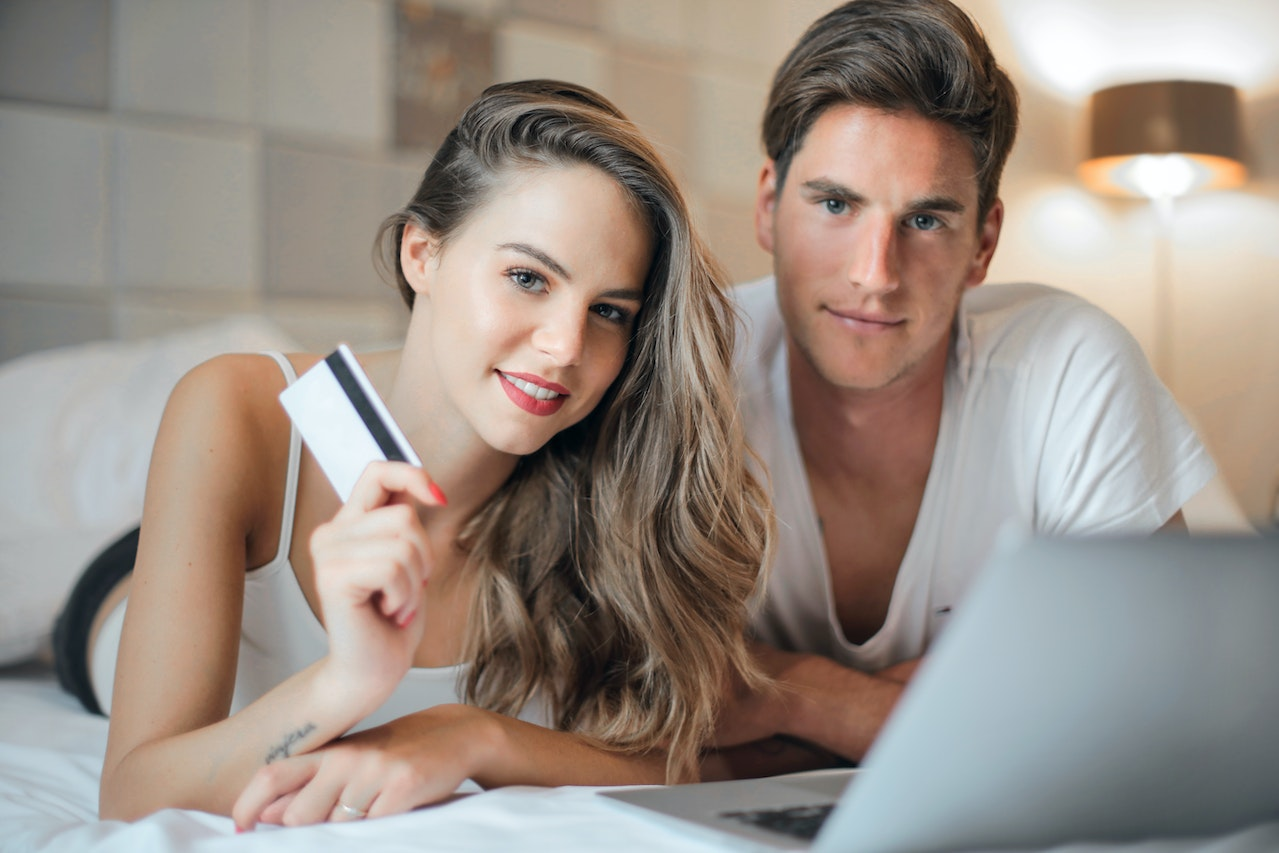 For a successful customer journey, you need to engage with your customers at every touchpoint. I see how this can be a problem if it needs to be done manually, but with marketing automation technology, that won't be the case.
Marketing automation allows you to have real-time interactions with potential buyers, whether it is a frequently asked question, instant assistance, or crucial information.
This is yet another ingredient to nurture leads and give them a superior customer experience.
Multiple channel communications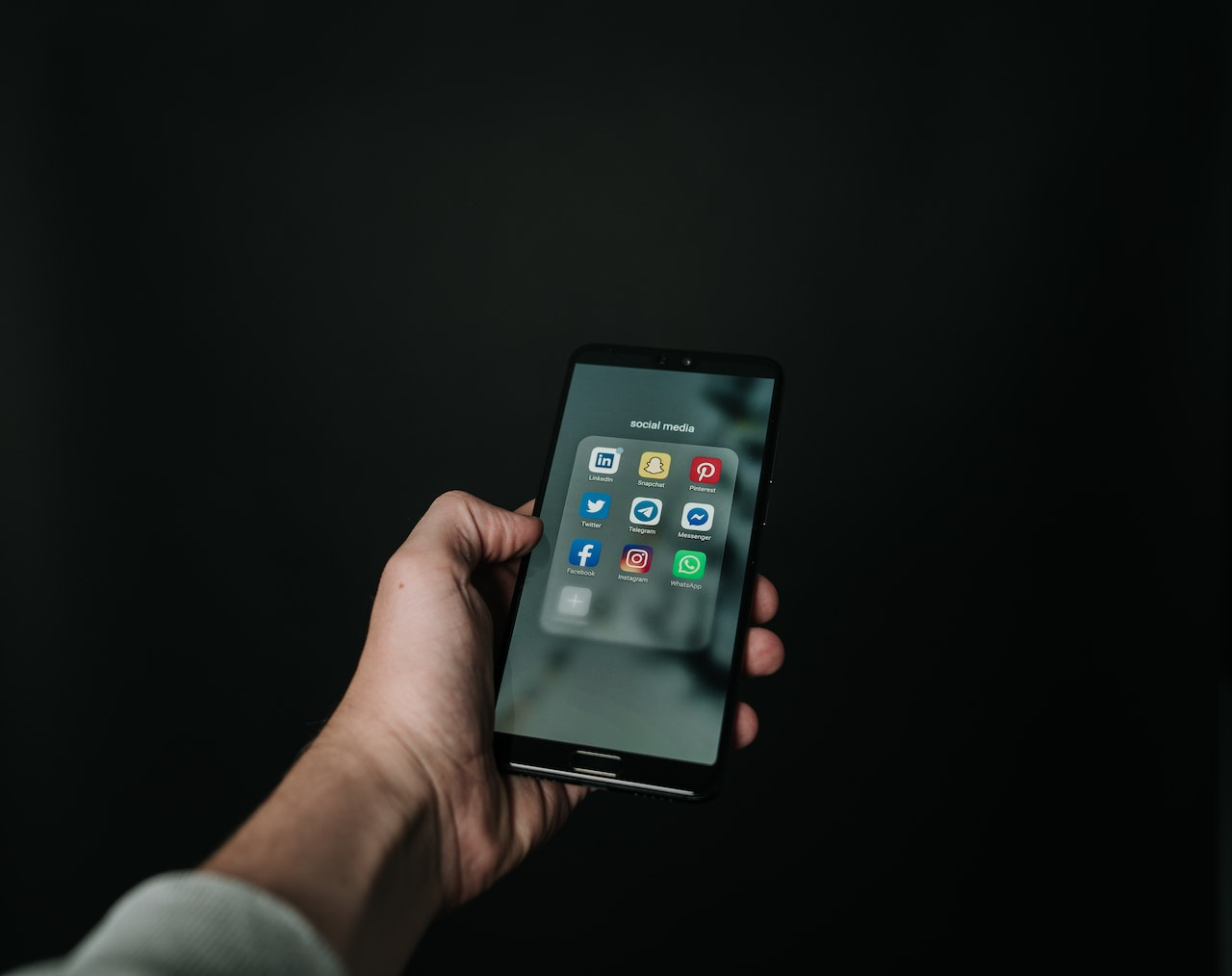 Marketing automation works wonders when it comes to communicating through multiple channels. Whether it's social media sites, email, or your website, marketing automation can really help you out here by implementing personalized campaigns.
So having this covered in your marketing activities is yet another step close to a successful strategy.
Why Does Marketing Automation Strategy Matter?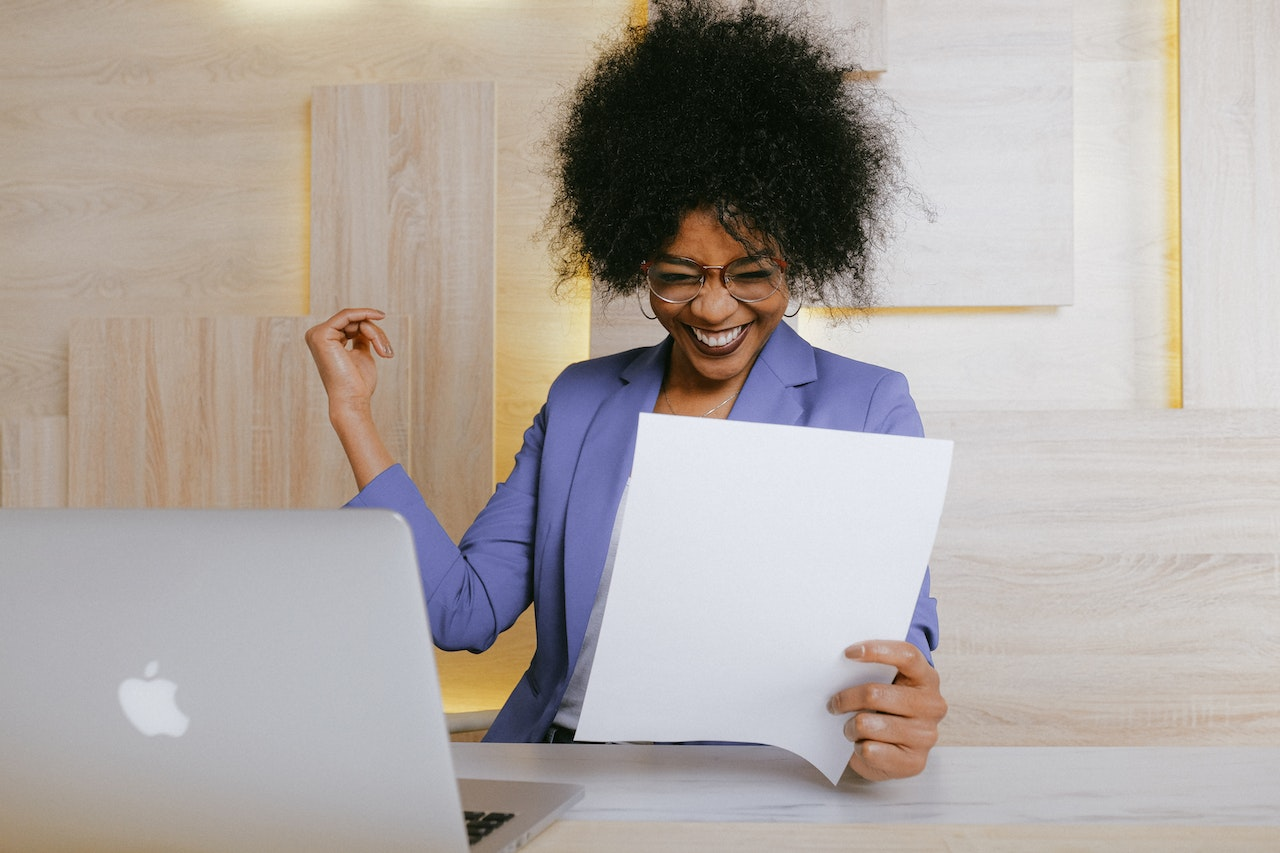 In this ever-evolving digital marketing era, a well-defined marketing automation strategy isn't just a choice but rather a must if you want to stay ahead of the competition.
Marketing processes are very important, and usually, there can be so much work for your marketing department that they might have trouble getting it done.
This is where a solid marketing automation strategy will allow you to have a better chance of increasing your profits. Firstly because your team will be able to get more things done, and they'll be doing it the right way thanks to customer data.
The Benefits of Using Marketing Automation Tools
Using the right marketing automation software for your business can mean significant growth. It will definitely improve your sales process and therefore help you achieve a better customer journey.
Marketing campaigns can be tricky to execute and time-consuming, but also, if they're planned to be in action for a longer period, they might not turn out to be a success.
Why is this a possibility? Because the customer data can be outdated, you'll end up delivering the wrong content to your target audience, which will definitely not end up in conversion.
Automated marketing campaigns, on the other hand, have much better chances of turning out successful. And all thanks to the capabilities that marketing automation platforms have.
Let's look at some important benefits you can have from using a marketing automation platform.
Data-driven decisions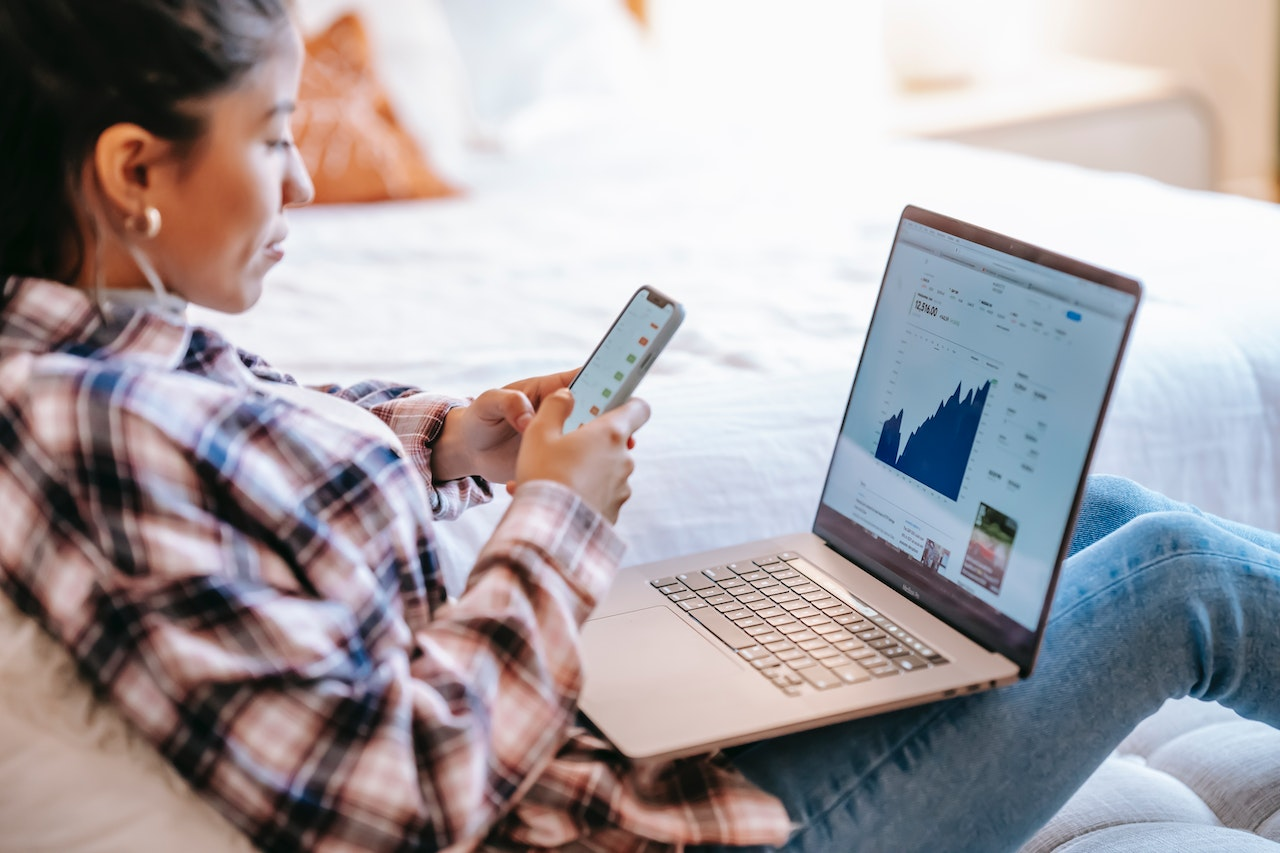 Data is basically the driving force behind every successful marketing automation strategy. Well, marketing automation platforms continuously gather valuable insights into preferences, behavior, and interactions.
Having this data at hand makes successful market research which can be extremely helpful with social media marketing and email marketing, for example, because it has a wide reach.
Better lead management
Marketing automation is really helpful when it comes to lead management. From the beginning of the sales funnel to the end, it's important for your marketing automation strategy to have the most important components, like lead generation, lead scoring, lead nurturing, tracking, and analytics.
By doing this, you will achieve a better customer experience which will lead to customer retention, and by that, you have accomplished customer loyalty for your brand.
Improved Return on Investment (ROI) and Business growth
With a good marketing automation strategy that promotes efficiency, personalization, and decisions based on data, you're most likely to achieve a very noticeable boost in Return on Investment and overall business growth.
You'll have a better track of your marketing activities and be able to focus on both potential buyers and existing ones. Marketing automation will allow you to optimize and allocate your marketing efforts exactly where they're needed.
So having a solid marketing automation strategy will undoubtedly position your business for success in the digital marketing era.
4 Marketing Automation Strategies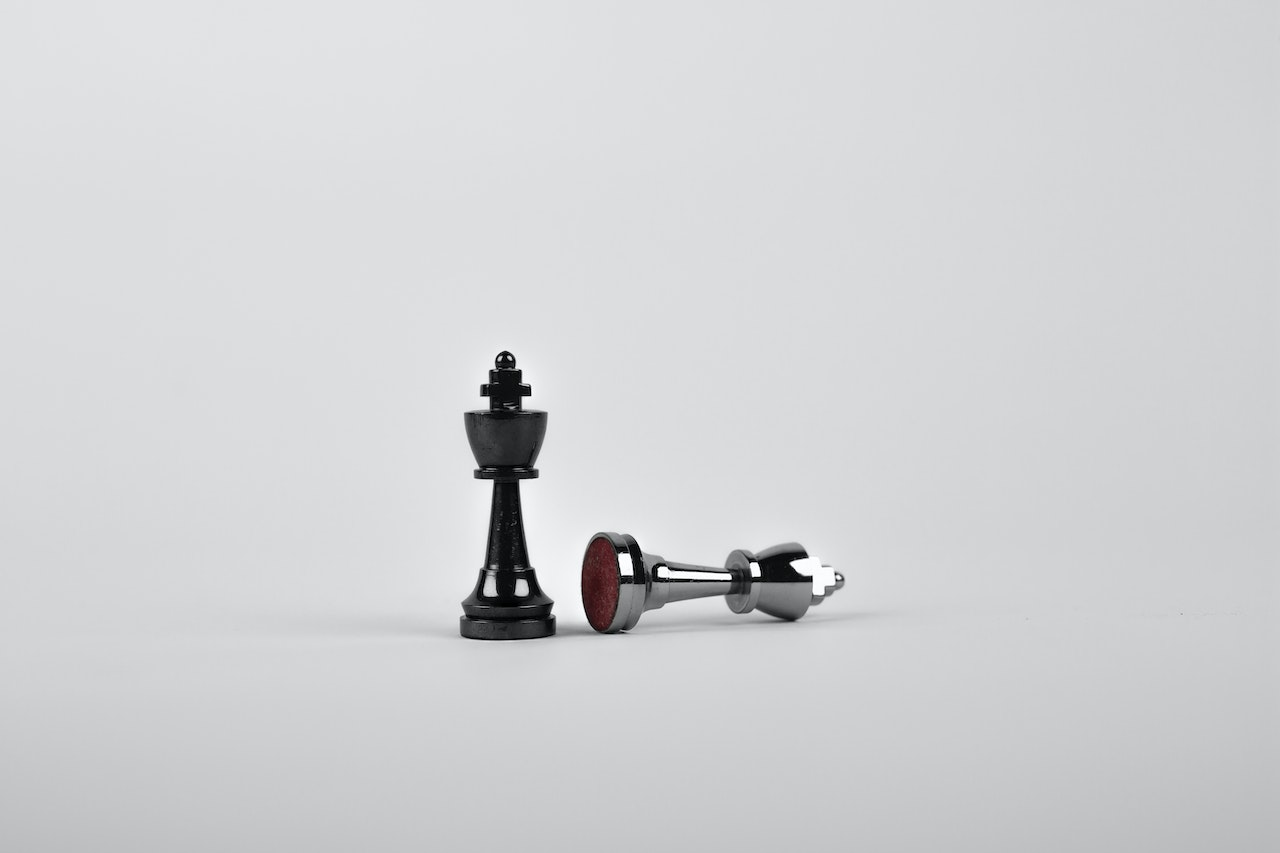 Now that I discussed marketing automation and got you familiar with it, it's time we move on to some strategies where I'll explain how they can positively affect your business.
Just to give you a quick overview, every automation strategy has its power thanks to a marketing automation tool, and it strives to deliver a personalized customer experience. So let's get to it.
Leverage Marketing Automation to segment your contact databases
As I already mentioned, segmentation is very important in personalization. In fact, marketing automation refers to segmentation as its cornerstone.
It's really important to have your contact database categorized by factors that are your key metrics for grouping your target audience and giving them a personalized experience.
Doing this will automate the process of delivering your content, and it will result in driving more sales.
Regardless of whether you're business-to-business or business-to-customer, this marketing automation strategy can be applied. For context, let me give you a practical example of how segmentation will help your business.
Strategy Example for Segmentation
Imagine you're a marketing manager for an online fashion retailer. It's normal to assume that your customer base is diverse. The range is from young adults who nowadays are more interested in casual streetwear to professionals who seek more formal wardrobes.
To have more sales, you will have to utilize your marketing automation strategy with segmentation so you can target your audience with personalized messages that will resonate with each group.
To begin with, you'll need to identify two segments; let's call them "Casual Wardrobe" and "Formal Wardrobe." These segments are based on customer data from your website, such as preferences, purchase history, and behavior.
Then, you gather said data that will provide you with valuable insights into each customer's preferences, which will lead you to categorize your customers accurately.
Next, you're off to set up your marketing automation platform, which will help you to create an automation strategy for each segment. For example, for the "Casual Wardrobe," you'll need an email marketing campaign that will showcase your new streetwear collection, you can put discounts and style tips.
On the other hand, for the "Formal Wardrobe" campaign, you'll highlight the formal wear collection, office-appropriate attire, and maybe outfit coordination ideas.
Now, when a new customer signs up or makes a purchase, the marketing automation platform will place them in the relevant segment (of the two we created) based on their purchase.
Once they're segmented, they'll start to receive automated emails with the latest trends and offers based on their interests.
Another incredibly useful thing you can do is monitor the engagement and open rates for each segment. Therefore you can adjust the messaging and strategies to get better stats.
Automate chat on your website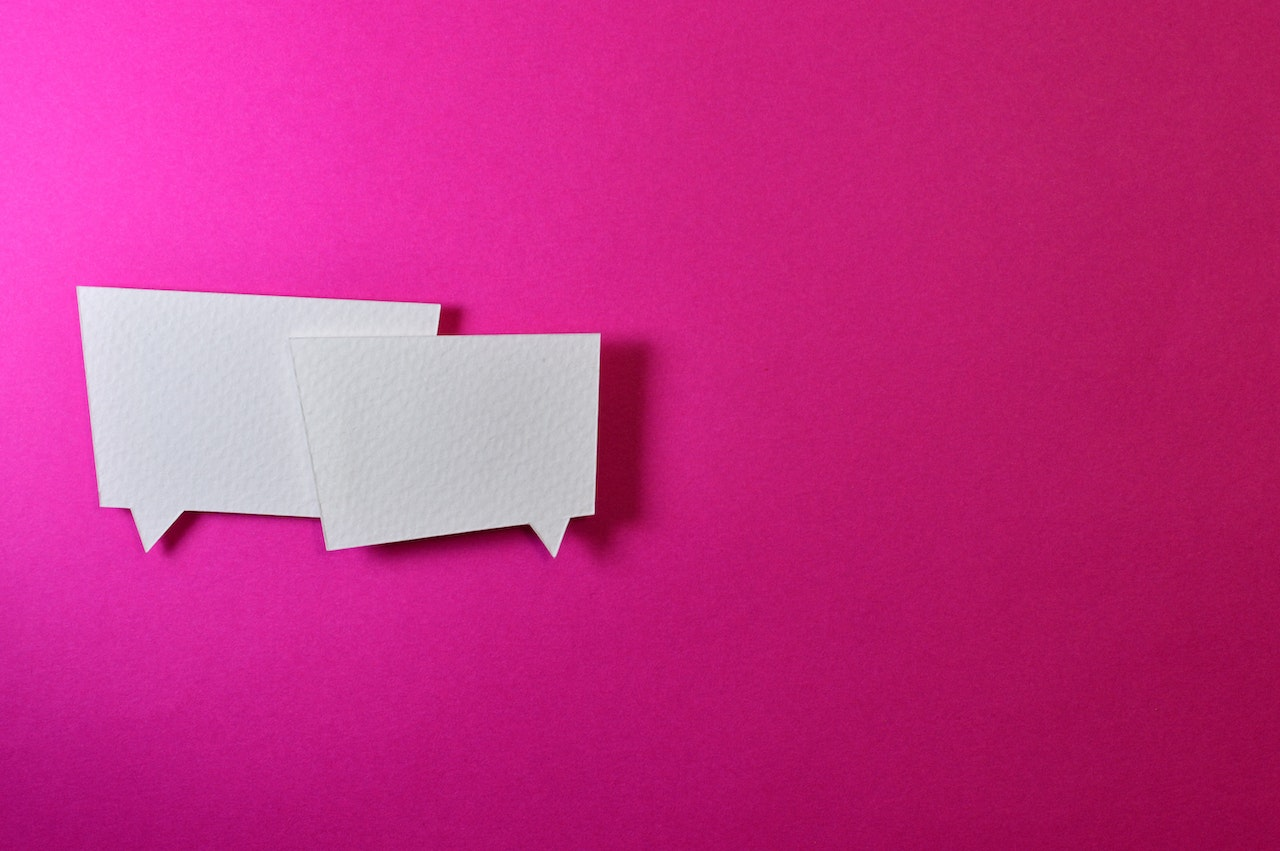 For a positive user experience, you must engage with your website visitors in real time. Marketing automation can do this through automated AI chatbots.
The intelligent chatbots can provide instant responses to customer queries, they can help visitors navigate the website, and even assist in purchasing.
Having a chatbot on your website will allow your business to keep your customers informed at the exact moment they need it.
To give you a better understanding of this marketing automation strategy, I'll do the same as I did for the previous one. Time for a practical example!
Strategy example for AI-powered chatbot
Let's imagine again that you're a marketing manager for an online tech store. Again your store has a diverse range of customers seeking different products, from smartphones to home devices.
By implementing the marketing automation strategy of automating the chatbot on your website, you can provide your customers with instant assistance and guidance.
When you integrate an AI chatbot on your website, it's equipped to answer common queries, give product recommendations, lead them to your social media, and guide your customers through the purchasing process.
What's really interesting about chatbots is that you can configure them to provide personalized responses based on your customer interactions.
For context, if you have a customer that's interested in purchasing a smartphone, a chatbot can offer them information about specifications and user reviews and even suggest the latest models.
This stands for every type of product, it can lead them through the options helping them choose what's most compatible with their needs.
Introduce automatic nurturing campaigns in your funnel
Nurturing leads through the sales funnel is a strategic engagement that requires consistency. You can have marketing automation work for you on this front.
Said campaigns are mainly focused on delivering personalized information to your target audience in order to keep them informed and engaged throughout their whole experience with your brand.
The content can be educational or even a product catalog, but these campaigns have shown to be working. You can send out these campaigns through email marketing and social media.
Just to note, sponsored social media posts have a really good reach, and their targeting is relevant. Now to the practical example!
Strategy example for Nurturing campaigns
For this example, let's go with a subscription-based fitness app. If you're the marketing director of this director, your main goal will be to guide your leads from initial contact to becoming loyal and paying customers.
By implementing the marketing automation strategy of automatic nurturing campaigns in your funnel, you can provide solid content and support to leads ad every stage of their journey.
First, you need to map out the customer journey and identify the key touchpoints where leads interact with your app.
These points include sign-ups for a free trial, exploring plans, and engaging with custom options.
For each stage of a journey, you need to design automatic nurturing campaigns.
Having these campaigns, you'll deliver content and messages based on their interactions. For context:
Free trial sign-up stage where leads who go for the free trial will receive a series of emails that highlight the features of the app, benefits of the workouts, success stories, etc.
Engagement stage, where you give out tips to the leads for enhanced routines to the leads who actively engage with your workout plans. You can also include reminders for tracking progress and motivational content.
Recommendation stage, where if leads engage with a specific type of workout, the automation triggers personalized recommendations for similar workouts that might interest them.
Now that I have mentioned the automated workflows, you always need to set up automation triggers based on customer behavior.
For example, if your user completes a week of consistent workouts, the automation triggers a personalized email congratulating them on the achievement and, if you decide to include it in your strategy, a discount to a premium subscription.
As your users progress through the nurturing campaigns, they will receive content about the benefits of your premium subscription. You can include advanced workout plans, live coaching, nutrition plans, etc.
Set up an Email Marketing Automation strategy
Email marketing remains a very important part of a marketing strategy. As we know, manual email campaigns are really time-consuming and hard to personalize effectively.
Luckily this is where email marketing automation comes in handy. You can make an automated workflow that triggers emails based on user behavior, such as abandoned carts or product interests.
Let's go through a practical example and see how you can use marketing automation to drive more sales.
Strategy example for Email marketing automation
As a marketing manager for an online beauty brand, your goal would be to engage your customers, keep them informed about new arrivals and drive more sales.
By implementing marketing automation, you can deliver personalized and prompt messages to your audience, leading to customer loyalty and conversions.
With this strategy, you start by segmenting your email list based on numerous factors like engagement level, preferences, and purchase history. This segmentation will ensure that you're sending personalized messages to the right people.
Moving on to engaging new subscribers. Here you can create welcome series that will get triggered when a customer signs up on your website.
You can have the flow like this, first email as a welcome to the brand, and then subsequent emails with different product categories and skin care routines with the products you sell.
Another email trigger can be when your customers have items in their carts but exit your website before checking out. You can notify them about the items left behind, and you can combine that with a discount of free shipping.
Using data from past purchases and browsing, you can set up automated emails that provide personalized product recommendations.
Another thing you could consider is promotions for special occasions like birthdays, anniversaries and holidays. In these emails, you can include discounts, gift ideas, and exclusive offers.
Always set an automated email triggered to thank your customers for their purchase and provide them with the order details. Remember to encourage them to leave a review because that will benefit you a lot!
FAQ
What is marketing automation in simple words?
Marketing automation is a tool that helps businesses to streamline and automate numerous marketing tasks. It uses technology to execute tasks like sending emails, segmentation, and delivering personalized content to enhance customer engagement.
How do you develop a marketing automation strategy?
You need to define your objectives, understand your audience and segment it. Then you continue by selecting the right tools and mapping your customer journeys. After this follows, craft relevant content and design workflows, and you're all set.
How can marketing automation fit in the marketing strategy?
Here's a list of how marketing automation can fit into a marketing strategy:
– enhanced engagement
– guide leads through a sales funnel
– efficiency
– personalization
– data-driven decisions
– consistency
– customer retention