Content marketing is perhaps the most effective tool businesses have right now. It makes sense because 91% of marketers have seen better organic reach and conversion through content marketing.
No, I'm not making up the number. It's on a survey by SemRush, a leading SEO platform. This goes to show what clever content marketing can do for search engine rankings.
But let's be honest here. Creating amazing content that ranks organically is no easy feat. I know it. Any of you who tried the content creation process will agree. It takes a lot of preparation and most importantly, masterful execution. To top it off, you need to use content optimization tools to get the edge over competitors in the same industry.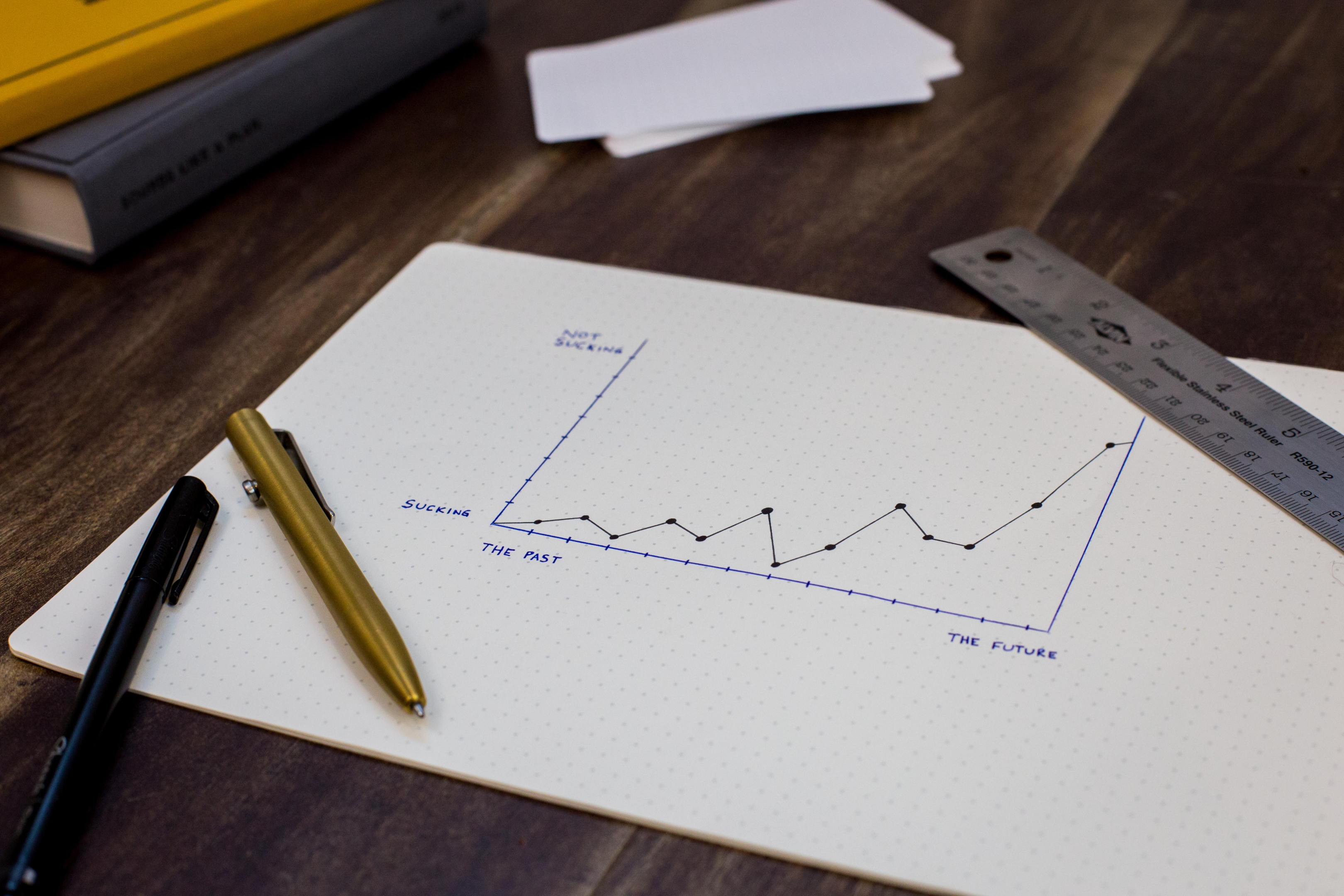 Today, I'm about to go down the rabbit hole of how a good digital marketing strategy can change your brand positioning, forever. I'll also share some of my favorite SEO tools I've used over the years to increase my content score.
Let's go.
What is Content Marketing?
When most people hear the term "content", assets like this blog post come to their mind. But marketers know very well that everything you see on the internet is classified as content. It can be plain text, explainer videos, infographics, social media captions, and everything in between.
Simply put, when businesses use different content creation techniques to market their products or services, it's content marketing. It's perhaps the biggest chunk of any digital marketing campaign.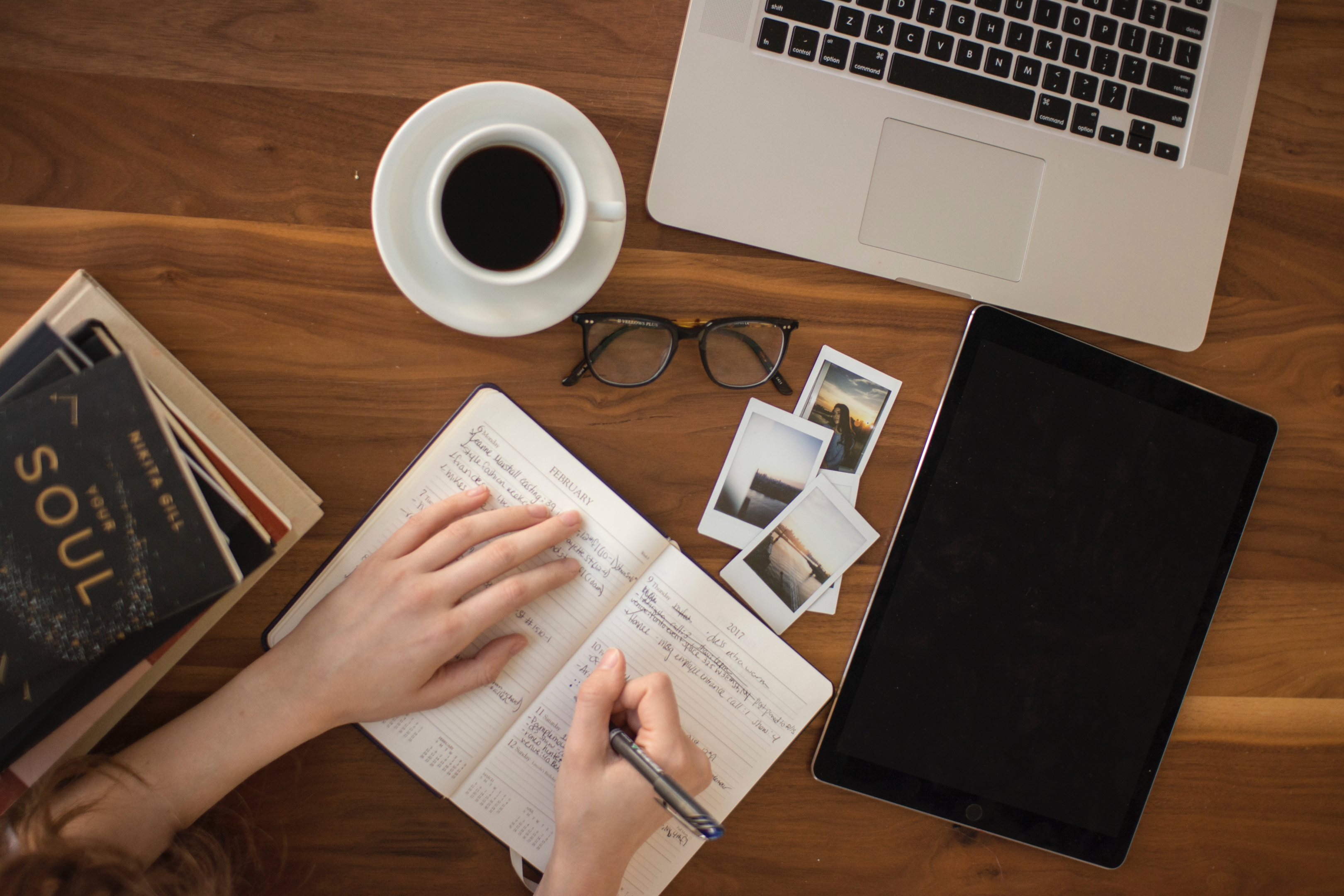 The purpose of content marketing is simply to provide valuable insights to potential customers. One of the primary differences between a content campaign and a sales campaign is the intent. Content planning and execution are not geared toward selling the product directly.
Rather, the goal is to educate the audience about a specific problem in their life and how they can solve it. The actual product comes into play way later in the journey when the audience is willing to take action to solve this problem.
Imagine your end goal is to sell "X", a product that solves the problem "Y".
Now, the content planning process will start based on where the target audience is in the customer journey. And if there is no defined target audience backed by market research, that's where you need to start.
For the sake of this argument, let's say you've created a unique product (X) that the industry has never seen before. In this case, the customers are unaware of the problem (Y) that you're trying to solve.
So, the ideal approach here is to start a series of blog posts that educate the target audience about the problem. You can't push the product (X) right away. The customers must realize that they need it to purchase it voluntarily.
Similarly, if your audience is already aware of the problem and you're only trying to add another product in a saturated industry, you need a different approach.
Of course, I'm oversimplifying a process that usually takes months to put together and execute. But you get the idea, right?
How to Optimize Content for Search Engines?
Whether ChatGPT or any other AI program takes over the world in the future or not, search engines are still the biggest source of organic traffic for any website. Google is the undisputed king of all engines so most SEO tools are designed with Google in mind.
You need to do the same. But we'll get to the tools later on in this post. Let's get the basics out of the way first. I'm about to spill the secrets of how to perfectly execute SEO optimization for your content strategy.
Define the Target Audience and Create a Customer Profile
The success of your marketing efforts solely depends on how accurately you define your audience. No, you can't target everyone in the world. The more niche you can go, the better off you are.
Start by gathering data on who your ideal customer is. If you're selling enterprise-grade content marketing tools, for example, your ideal customers are high-end agencies and the top 1% marketers.
Similarly, if you're a small business selling toys for toddlers, your ideal customer is both working male and female between the ages of 25-50.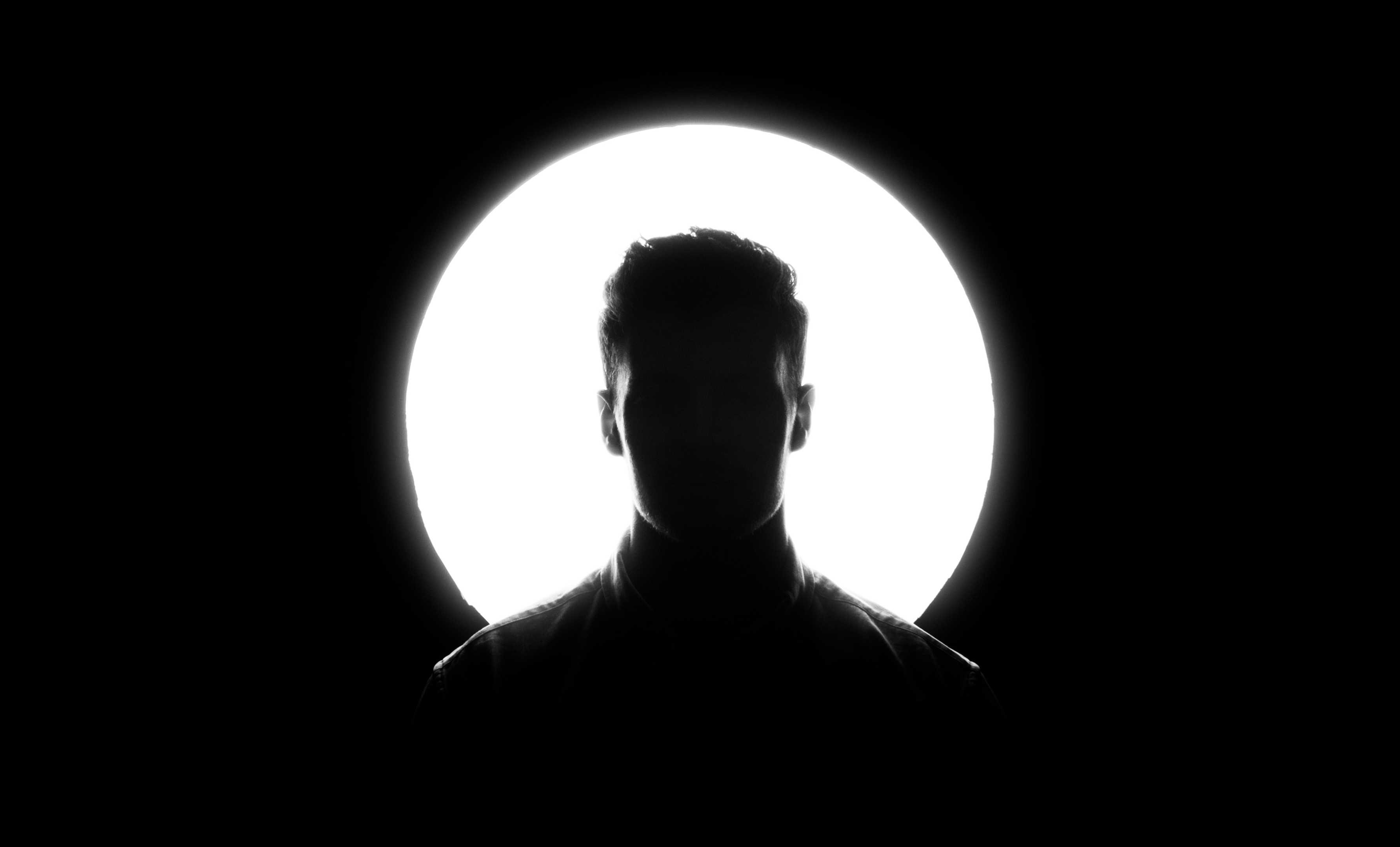 The ideal customer profile or persona should include the characteristics below:
Sex (male/female/others)
Age range
Profession
Education level
Pain points
Competitor interaction
Thankfully, there is a research tool called Make My Persona by HubSpot that lets you do it for free! You can create a customer persona within a few minutes by giving the tool the data it needs.
The bottom line here is that your audience must relate to what you're publishing. They need to feel what you want them to feel. At the end of the day, nobody cares about your product. It may sound harsh at the moment but the sooner you accept it, the sooner you can get to what actually matters. Blog posts help you trigger the emotions of your audience, which is what matters in the end.
Content Planning
Every great venture starts with a sound plan. It's no different for marketing. Before you can start pumping out amazing content for your target audience, you need to plan ahead. Target keywords are still the backbone of digital authority. You need to build the content plan based on these keywords.
There are various keyword research tools out there that come in both free and paid versions. For entrepreneurs and small businesses, a free tool like Google Keyword Planner will do just fine. But if you really want an edge over your competitors, a paid tool is recommended.
And when it comes to paid keyword research tools, it's hard to beat SemRush. It's surely expensive but it's worth every penny, especially if you are trying to attain a good content score.
Then there are SEO writing assistant tools like Surfer SEO, WriterZen, and so on. With AI large and about, these tools can help you nail the outline in the shortest time possible.
Competitor analysis is an integral part of content planning as well. You need to know why your competitors are more successful than you are. Of course, you're not going to follow in their digital footsteps. Rather, you'll take inspiration and do better.
Execution with Authority in Mind
Once you're confident with the plan and you have enough content ideas, it's time to execute them. If you're not a writer with the basics of marketing mastered, I highly recommend that you delegate the work to professionals. It's crucial because your audience can see right through sloppy work and pale efforts to persuade them.
Your primary goal during the execution phase should be building authority. The more you come off as an expert in the field, the faster you'll build authority. And authority figures never push anything to the learners. As I said, the sales phase will come later in the content funnel.
I'm about to bust one of the biggest myths now. You don't have to be a subject matter expert to develop authority content. As long as you have a good grasp of the subject and you can convey the message in a concise manner, you're good to go.
Hiring subject matter experts costs a lot and to be honest, they have better things to do with their knowledge anyway.
An SEO strategy does matter in the execution phase but I recommend that content marketers don't get too hung up on this. Most search engines including Google prioritize content written for humans over crawling-friendly text.
Audit the Existing Content
This is one of those areas that content marketers often forget to address. This is particularly true for existing businesses that have tried their hands at content marketing before.
If the existing assets are not performing well, identify the reason. And if they are, see what you can use from the previous strategy to integrate into the new one.
The world of the internet is constantly changing and you must keep up. Pages with outdated information or broken links will hold your growth back big time.
Schedule Publication in Advance
You can't expect to be consistent if you have to control everything manually. You have to trust the automation process to execute a content plan that's also consistent. You don't know if you'll be able to publish the next blog on Tuesday at 8 p.m. From family emergencies to an unplanned night out, anything can disrupt the flow.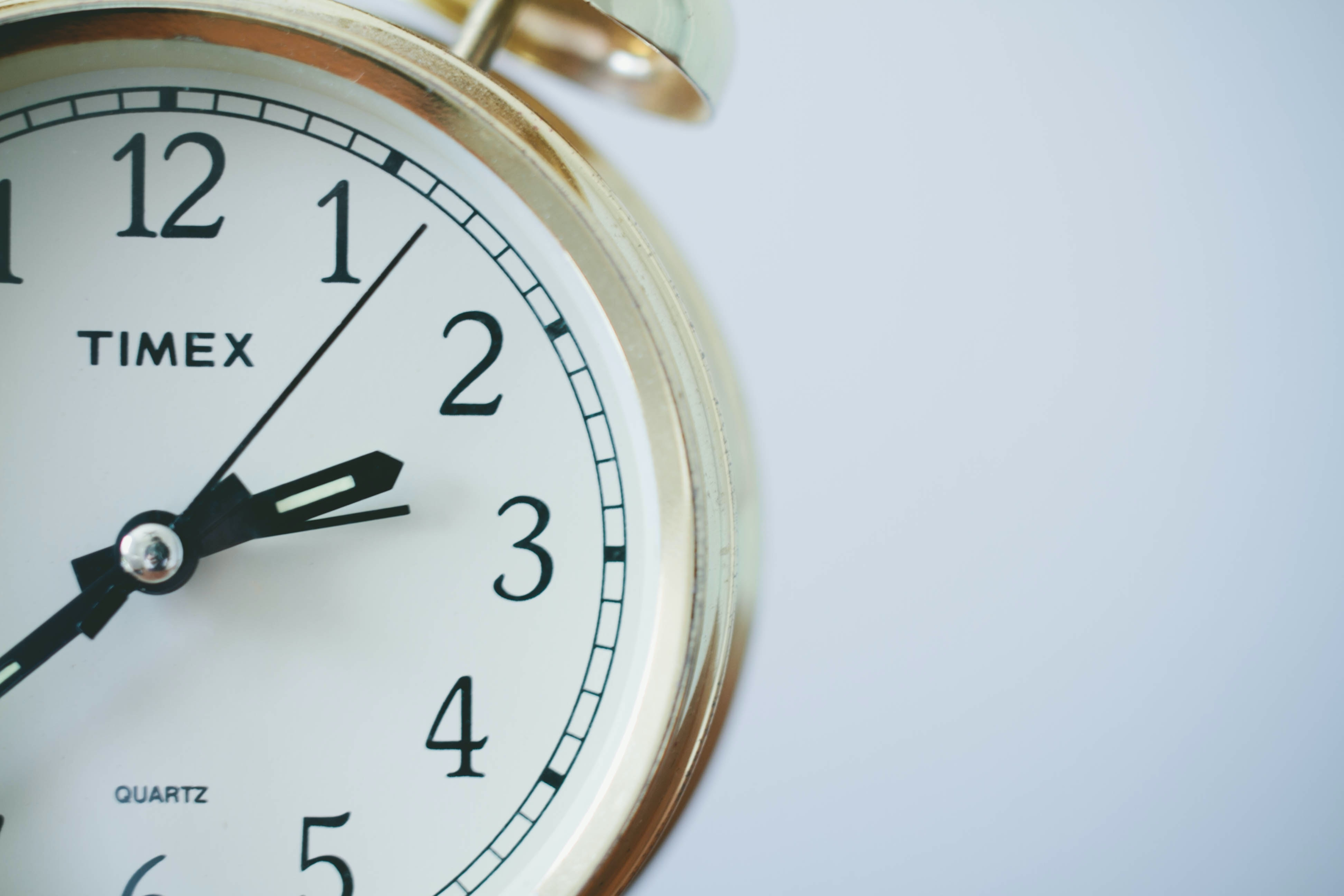 Whatever content planning tools you're using should offer the automation feature. If not, you can always get other tools that do.
Also, consider investing in a project management tool like Asana, Airtable, or JIRA. They can make your life a thousand times easier by simply integrating everything in one place. You can set reminders, delegate work, and monitor everything centrally without going back and forth.
Have Landing Pages and Sales Pages in Place
This is one of the things many solopreneurs and small businesses forget to include in their strategy. Believe it or not, you need to create landing pages no matter what your business model is.
As the name suggests, landing pages are where your audience "lands" from outside. They are supposed to be an introductory section for your product where you continue to elaborate on its benefits based on the previous stage of the funnel.
For example, if you're promising to solve the problem of booking air tickets through a social media campaign, the landing page should elaborate on how you're planning to do it.
Keep in mind that a landing page is separate from a sales page. It means you can't push a hard sell here. It's supposed to be informative and benefit-driven.
Once a good landing page is in place, you can focus on curating a killer sales page where the actual sales will take place. This is the top rung of the sales ladder and this is where the magic happens.
The most important thing to keep in mind here is that you can't take it lightly. You must seek help from marketing professionals (copywriters, to be precise) to craft this page. A lot of psychological triggers go into making a successful sales campaign and only a professional can handle this kind of work.
Use Data to Grow Your Website
Data is perhaps the single most important element in the digital world. Every action should be backed by data and it's never been more applicable to content marketing. No matter how many of the best content optimization tools you use, not using data to dictate future moves will always hold you back.
As long as you have a website, it's not hard to track data. A simple SERP analysis before publishing can help you create content more optimally. Then there are tools like Google Analytics where you can gather information on your website's performance metrics like visitor count and engagement rate.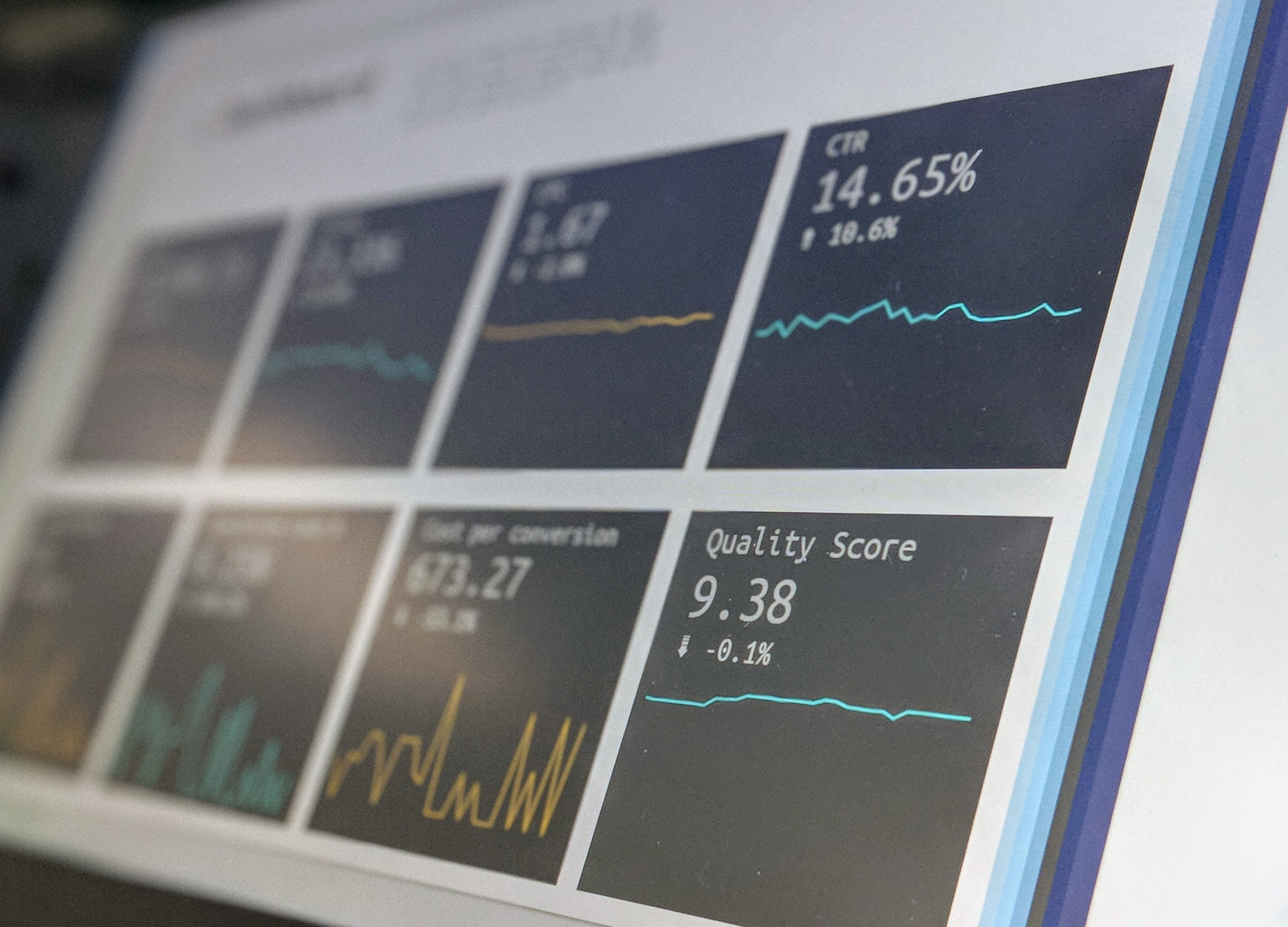 For example, if you see one blog performing better than most, there must be something that makes it more appealing to the audience. And you need to use that "thing" for the rest of your content as well. This "thing" can be the topic, the formatting, or even the images you're using.
Top 5 Tactics that Can Take Your SEO Content Strategy to the Next Level
There are hundreds of ways marketers bring their content ideas to life. It depends on the industry of the business, the customer profile, and the level of saturation. However, there are some universal tactics that work for pretty much all industries.
Let me illustrate the top 5 tactics you can use right now to give your SEO strategy the boost it needs.
Identifying Key Moments Within Customer Journey
Marketing experts have defined 5 phases in a customer's journey. It starts with awareness followed by consideration, purchase, retention, and advocacy.
The first thing you need for a killer SEO is to identify the key moments. What is your ideal customer wanting and what actions are they taking during a particular phase?
For example, your potential customers may be aware of your product but they don't need it until they do. You need to know what that moment is. For online booking apps, it's when the prospect decides to take a vacation. For retail toy sellers, it's when the toddler breaks their previous toy and needs a new one.
SEO recommendations will only work if you place the right type of SEO at the right place, at the right time.
Start with Broad Keywords; End with Targeted Ones
"Toys for toddlers" is a broad keyword. "Toys for toddlers in Michigan" is slightly more targeted. "Stuffed toys for toddlers in Detroit Michigan" is even more targeted.
Your content strategy needs to start by addressing the broad match keywords. It agitates the problem and helps you get a broader reach. After successful discovery, you can narrow the search down while guiding your prospect through the funnel.
Use Software for Content Strategy and SEO Suggestions
SEO tools are a lifesaver when it comes to content marketing. There are on-page SEO tools as well as technical SEO tools for the front and back end of your platform.
Take Google Search Console, for example. It's SEO software targeted to anyone with a website to understand how it's performing. Not only that but it also allows site owners to troubleshoot issues with technical SEO without the need for hiring a professional developer.
Then there are on-page SEO tools like Yoast, SemRush, Ahrefs, etc. that help you publish SEO-optimized content. From keyword density to readability to paragraph length to lexical density, these pieces of SEO software can completely change how you execute content ideas.
Yoast is a free SEO plugin that works on all websites and it's one of the best SEO tools out there, if not the best.
Understand How Search Engine Results Pages Work
Every time you search on Google, you get billions of results. Of course, every marketer dreams of ranking on the first page. And it's a very achievable dream. The prerequisite is that you understand what ranks and why.
If ranking was simply based on keyword research, life would've been a lot simpler for all of us. But Google uses a very complex machine learning algorithm to automatically rank websites.
The most important criterion is the intent, closely followed by relevance and authority. Your content must match what your audience is looking for if you want the remote possibility of ranking on the first page.
And no, it doesn't have to be spammed with exact match keywords.
Google always prioritizes high-quality contact that resonates with the queries. To excel in this, you need to know what your target audience is looking for and then connect the dots.
Provide Helpful, Informative Content
The first pillar of persuasion is reciprocity. I'm not saying it. The foundational expert in the science of influence, Robert B. Cialdini has outlined it in his best-seller Influence: The Psychology of Persuasion. Reciprocity simply means you need to give something to get something in return.
In this case, you want the prospects' attention. To get it, you need to give attention to their problems and reach out with the genuine intention to help.
In the context of content marketing, it means providing top-quality, helpful, and informative content. When you do it consistently, you build authority among the audience. Interestingly, consistency and authority are 2 more pillars of persuasion described in the same book!
What I'm trying to say is that you need to forget about selling your product when planning, executing, and publishing content. As long as you're not a phony, sales will follow.
PRO TIP: How to Monitor and Evaluate Your SEO Performance
To verify whether your keyword ideas are working or not, there are no alternatives to tracking. But what do you track? Thankfully, experts have outlined the best key performance indicators (KPIs) for content marketing professionals.
Here is a quick look at them.
Make a list of Keywords to Track
As long as you're using Google Ads Keyword Planner or any other keyword research tool, you should have a solid list of target keywords. Now, you need to see how your web pages are performing for each of the target keywords.
This works wonders for both B2B and B2C businesses. Using the right target keyword for the right type of content can take your business from invisible to visible overnight. The higher you rank for specific keywords, the more traffic you can expect.
This brings me to the next KPI you should track.
Organic Traffic
The amount of website traffic you get organically is one of the best indicators of how well your keyword ideas are doing. If you don't see any noticeable difference in the SERP analysis, it may be time to open the keyword research tool and give it another go.
It's important that you track keyword performance regularly because a simple Google update can change the ranking factors. One day you're on the first page and the next, you're not. The good thing is that the best content optimization tools will always help you remain on top of keyword research.
Click-Through Rate (CTR)
I'm about to get technical so bear with me. The click-through rate is an indicator that shows how many people are clicking on the SERP result to visit your website. This is directly associated with the meta title and description you're using on the SERP.
The average CTR for most industries is 4%-6%. As long as you're hitting these numbers or more, the content optimization tools you're using are working as promised.
Website Authority
I've said enough about authority in this long post already. You already know how important it is. And tracking the authority score with a content optimization tool like SemRush can give valuable insights into how your content is doing.
In case you're interested, the score ranges between 1 and 100 and it depends on the quality of the content, backlinks, monthly visits, etc.
Track Your Backlinks
Although there is a debate about backlinks, most marketing analysts still agree that backlinks are one of the most important ranking factors for Google. Backlinks are links spread on the internet that point to your domain.
Think of it like this. You're at Times Square, shouting at the height of your lungs, "I am a good person". I'm certain no one will bat an eye.
But if a group of people around you started shouting the same, the people are bound to notice you. These people are Google. And the shouting supporters are backlinks.
Now, what kind of backlinks you use matters, and by tracking their performance, you can keep a tab on your on-page SEO.
Final Tips
If you've stuck through this long post with me, thanks a bunch! I won't keep you here any longer as we're nearing the end of our venture. But before we part ways, I want to share some final tips for the business owners and content marketers out there.
Create a List of Topics
To accelerate the campaign, I highly recommend that you create a list of topics. Prioritize them based on the search volume of the keyword suggestions. Be sure to take time at least once a week to do this. While you're at it, create content briefs too. They can be blog posts or how-to guides, depending on what your product is.
Invest in a Good Content Marketer
Content marketing is a time-consuming job and not everyone is cut out for this. So, my advice is to invest in professional content writing services that have first-hand experience in your industry. You may want to rely on a content writing tool like Jasper AI but it's never going to be as fruitful as human writing.
Learn the Basics of WordPress and a Content Editor like Google Docs
WordPress powers a huge chunk of the web pages on the internet and chances are high that your website is built on it too. Google Docs and WordPress are 2 of your best friends when it comes to managing your content ideas.
Even if you're hiring professionals, it never hurts to know the basics of these tools. Most SEO tools like Surfer SEO, SemRush, and SEOClarity offer Google Docs integration!
Have a Link Building Plan
It's not a good idea to ignore link building no matter what Google Analytics or other SERP analysis tools say. Having the plan to collect and gather links is mandatory if you ask me.
This is primarily achieved by guest posting. Believe it or not, there are content optimization tools dedicated to link building! Emotional Headline Analyzer or Content Explorer by Ahrefs can do wonders for your campaign. And most of them are free!
Run Social Media Campaigns Parallelly
Social media is one of those things you can't ignore in content marketing. Social media posts are a weapon of mass destruction. They have the power to generate more traffic as well as promote you as an authority figure.
If you don't have a plan for this just yet, the content writing team you put together can surely help! Of course, social campaigns help with search engine rankings as well.
Content is (and will continue to be) King
If you've been researching content marketing, you may have come across the phrase "Content is King". Did you know that it was Bill Gates who coined the phrase in his 1996 Essay of the same name? And it starts with this:
"Content is where I expect much of the real money will be made on the Internet, just as it was in broadcasting."
Interestingly, this statement still holds true. Content is everywhere on the internet. As more businesses are shifting online, we're inevitably heading toward a digital future. Content has been the most powerful tool for businesses of all levels and it will remain this way in the years to come.
FAQ
How to use the best SEO tools for content strategy?
The SEO tools are designed to make your online presence more prominent by driving more traffic organically. They make sure you're using the right keywords for the right audience, optimize content for readability, and use content marketing analytics to your advantage.
What are some of the other content optimization tools for SEO?
Grammarly, Screaming Frog, Surfer SEO, SemRush, etc. are all content optimization tools you can use to provide better value to your audience. The content you publish must be easy to read and skimmable while not compromising on competitor research. Most of these tools have built-in competitor analysis elements to accelerate the process.
What content editor should you use for content creation?
Surfer SEO is my primary suggestion. You may also give WriterZen, Copywritely, etc. a try to see what works best for your needs.
What is target keyword research?
Well, this is pretty self-explanatory. When you research target keywords, you're looking for terms with the highest search volume for a web page. They "target" the online audience looking for solutions specific to the problem your product or service is supposed to solve.
How to use social media for content marketing?
Social media is one of the best weapons you can use to drive traffic to landing pages directly. It makes sense because we spend a big chunk of our time on popular platforms like Facebook, Twitter (now X), Instagram, etc. The goal is to publish relatable content regularly that intrigues the readers to click.