Customer Relationship Management (CRM) software is a popular technology solution offering business growth and impeccable customer data management. These two things sound like simple efforts, but there's much more happening in the background for one business to accomplish them.
There is CRM software for two different purposes that can help you accomplish your business goals:
B2B CRM software (Business-to-business customer relationship management)
B2C CRM software (Business-to-customer customer relationships management)
The main question is, which one is right for you? Well, the choice is simple – B2B CRM focuses on the company's internal processes, while B2C CRM software focuses on external consumers. So, it all depends on your needs and which relationship you need to improve.
While both CRM tools offer customer relationship management as their main feature, they are created for different target audiences. For example, B2B deals with selling to companies, where the sales pipeline is quite different and more complicated than selling to an individual.
Even if they're for different purposes, you will notice that many CRM vendors offer both B2B and B2C in one customer relationship management software. This is especially characteristic of CRM meant for enterprises.
While trying to differentiate the two, I'll focus more on B2B CRM software and how it can help you build strong partnerships and drive growth to your business.
What Is a B2B CRM System?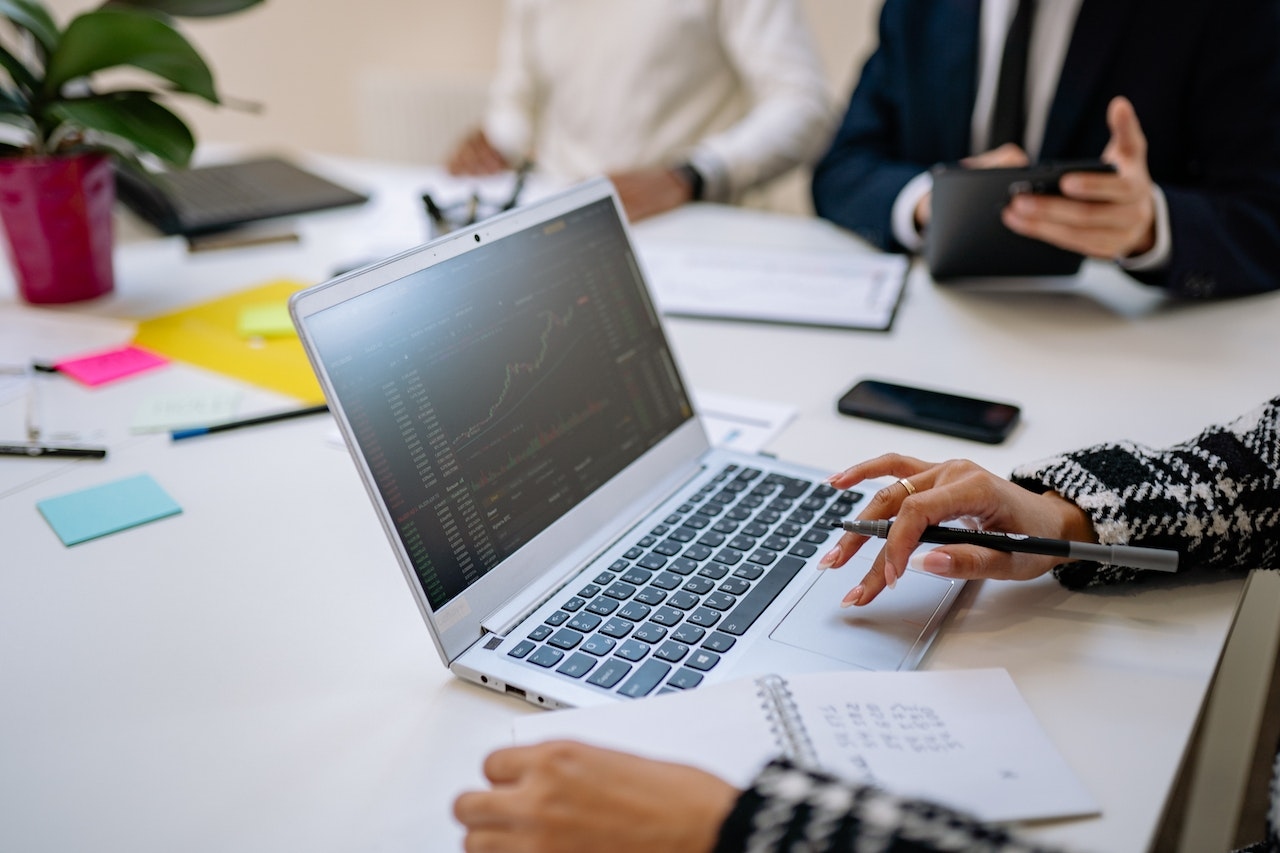 A B2B CRM, or Business-to-business CRM, is a software solution that manages business interactions and relationships. The CRM platform serves as a centralization system for companies to store, organize and analyze CRM data relevant to their B2B partners and clients.
The core function of B2B CRM software is optimizing the management of business-to-business relationships. This is done by providing a broad view of the sales pipeline, communication history, and interactions. With this client data, you can manage accounts, track sales activities, do lead generation, and nurture partnerships.
Using B2B CRM software makes it easier for businesses to streamline sales processes, involve multiple decision-makers, achieve workflow automation, and communicate seamlessly. This ultimately results in high sales efficiency and enhanced customer satisfaction.
Thanks to comprehensive CRM insights and data-driven analytics, companies can make well-informed decisions, adapt to the changing needs of B2B clients, and identify opportunities for growth.
What Is a B2B Sales Process?
The B2B sales process refers to the cooperation steps involved in selling products or services between businesses. Immediately this sounds more complicated than selling to individual customers. And indeed, it is because sales processes are more challenging and complex to execute between two businesses. Therefore, this is where B2B CRM software comes in handy.
Where Does B2B CRM Come Into the Sales Process?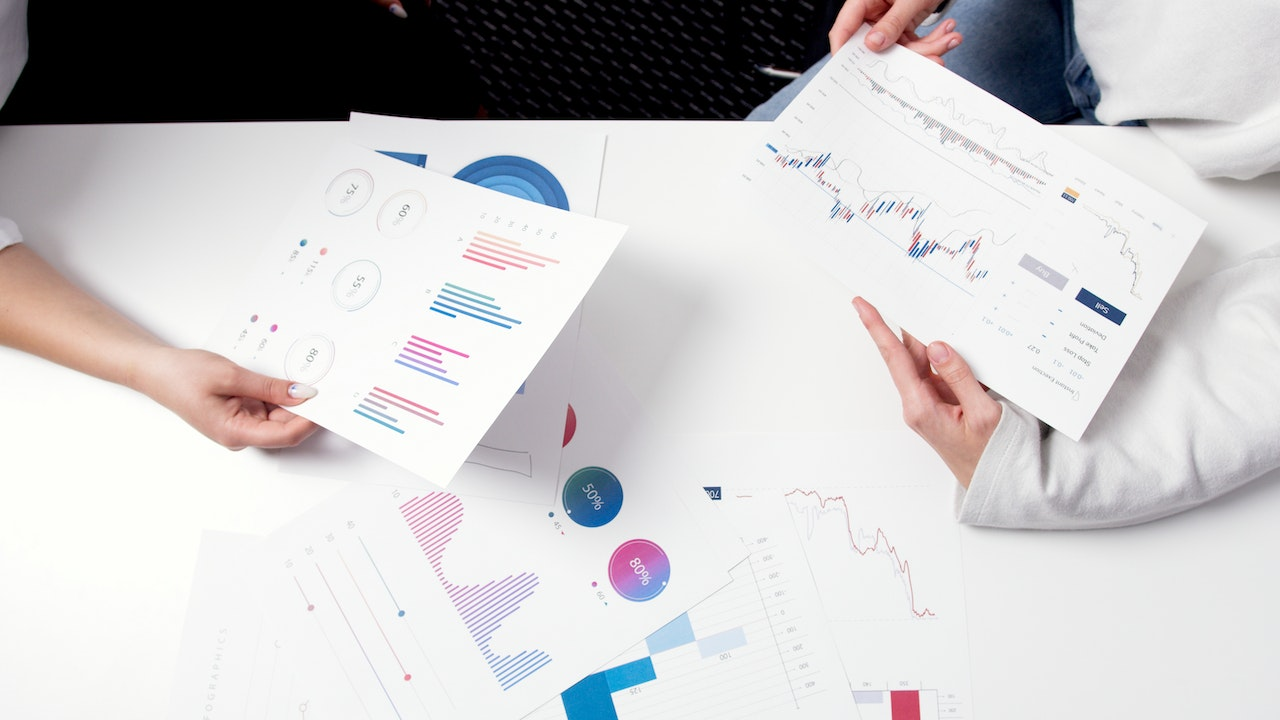 A B2B sales cycle often involves multiple stages that businesses must go through to have successful deal management. Sales processes are best tracked with a visual sales pipeline or sales funnel where you can visually see how the leads progress through stages in the selling process. Let's go through them, where I'll explain and give you more detail of what's happening in each stage.
Stage 1: Prospecting
The initial stage of every B2B sales process is to identify the B2B prospective customers whose needs can be satisfied with the product or service you're offering. There are several ways you can go about this, but let's do an overview of the most common techniques.
Lead generation
Lead generation is a technique for generating new customer relationships through various sources like email marketing campaigns, social media, website inquiries, etc. Once the sales leads are identified, the goal is to initiate a conversation and convert the lead into a customer.
It might be hard to do this manually because it often doesn't result in a big success rate. But this is where CRM software with lead generation tools comes in handy for lead management and eases the whole process thanks to all the analyzed CRM data available.
Market research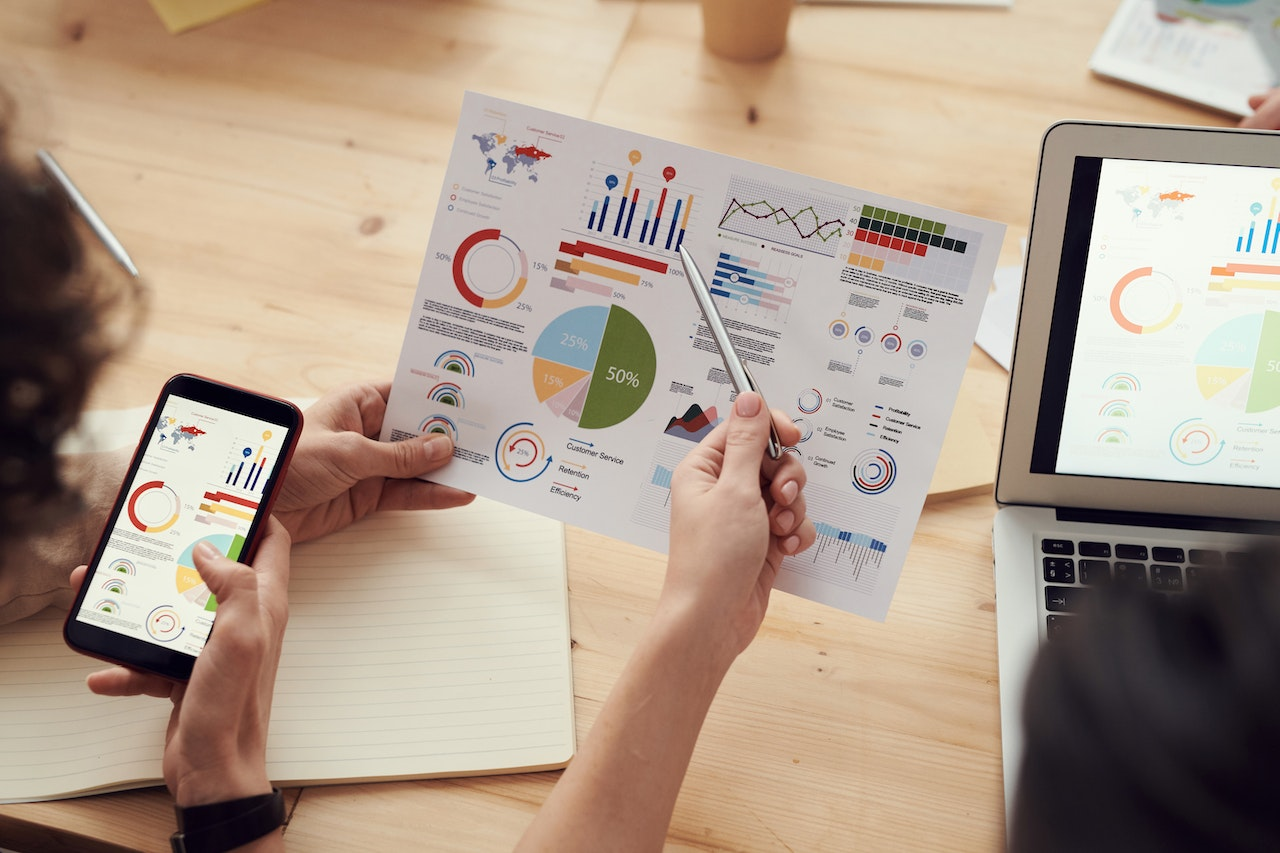 This is another practical and common technique for finding customers. By thoroughly researching the market landscape, you will come across target industries, companies, and sectors that might benefit from your products or services.
Furthermore, not only will you understand the whole market, but you will gather more information you could take advantage of too. For example, when searching the market, you will identify the key players of the industries you're looking through. It's always a good idea to reach out to them as well because they might demand your products or services.
A CRM platform is a great way to centralize and organize your whole research and therefore analyze it for valuable insights. The insights will give you contact data that will ease the process of making informed decisions and help your business grow.
Cold Outreach
This technique refers to the outreach that is often done by the sales team via emails and phone calls. To be efficient, you can do cold outreach can be done with marketing tools. And the interesting thing about this concept is that you're not contacting businesses that have shown interest in your products or services. On the contrary, you're reaching out to the ones that haven't but might be interested in what you have to offer.
Cold outreach allows your sales reps to introduce themselves and the business, identify the needs of the other businesses through thoughtful conversation, and offer them a solution (i.e., your products/services).
Networking
Networking is actually a great technique because it involves attending conferences and events connected to your industry. This technique is actually a mix of fun and work, and along the way, you get to make a lot of acquaintances that may even turn into potential B2B partnerships.
It's always important to acquaint people in the same industry as yours or an industry that could use your products or services. Why? You'll find out in the technique below.
Referrals
This is probably the painless technique to get new customer relationships. And it will all be done by satisfied customers that are recommending your product/services. So do everything you can to keep a clean reputation because it will positively impact your business for both existing and potential customers.
Inbound Marketing campaigns
This technique will include you to put your firm out there with valuable content about your business. You can do articles, white papers, and webinars to attract new customers via organic search traffic online presence.
Stage 2: Qualification of Leads
In the second stage of the process, the focus will fall on the evaluation of the potential customers and determining whether they're good targets for the sales teams. This comes down to whether the lead meets your specific criteria and has an interest in the products or services your business provides. Let's see the preferred steps your sales team needs to go through to make the right decision.
First round evaluation
When you gather all the leads from your techniques in one place, it's time for the sales team to make an initial evaluation and gather basic info for the leads. The information often contains contact details about the sizes, industries, and locations of the companies.
Comparison to Ideal Customer Profile (ICP)
Sales teams operate and decide on prospective customer relationships by comparing the leads to the Ideal Customer Profile (ICP). The ideal customer profile defines the types of customers that will best fit your business's offerings. The more the lead matches your ICP – the bigger the chance they'll benefit from your product or service.
Needs
The next thing that will need examining is the needs of the prospects. Your sales team needs to make sure that your business is a good fit for all their requirements and that your products or services can deliver. But hold on just yet because I will elaborate on this more in the next stage.
Budget
It's always a smart move to have your sales teams check the financial capacity of the prospects. This way, they will be certain whether the prospects would be able to pay your business for the products or services you would provide for them.
Timing
Timing is also an important factor here. If the prospect has the potential to become a customer, you will need to know when they will be ready to get your products or services. If they're in immediate need, then this is the time to act, but if they're still deciding, then you should move on to evaluable businesses that are closer to buying.
Engagement
Make sure to pay attention to the engagement once the communication starts. If they're responsive and show interest in what you have to say, then that means they're willing to buy your products or services. On the contrary, if they're ignorant or take more time to reply, then you should move on to another lead.
Stage 3: Analyzing the client's needs
In this stage, the main focus is gathering as much information as possible to tailor an offer that will cover all their requirements. This is done through discussions and research on the other company's needs. Plus, looking at B2B CRM reports could fasten this process since you'll get data that is already analyzed. Once you conclude that your business is a good fit and can answer everything the other company may require, you're good to move to the next stage!
Stage 4: Making an offer
If all the previous stages check out, your business is ready to make a proposal. Take into consideration everything that helped you conclude that your product or service is a right fit for the potential customer and present it. This is the stage where sales teams should shine in order to get one step closer to closing the B2B deal.
Stage 5: Negotiations on the offer
Always leave space for negotiations and be ready to answer all of the questions that might come your way. This stage is where you need to act effectively in order to start building trust with the potential customer. Once you sort this stage out, you're ready to pursue and close the deal. And this is a good example of good deal management.
Stage 6: Deal closing
Once you've figured out the details with your customer, you're ready to close the deal, finalize the contract with documentation and start preparing to finish the sales pipeline. Your and your customer's journey can officially start while your sales cycle is finished! And this is a good example of good deal management.
Stage 7: Post-sale support
It's important to note that the B2B sales process doesn't necessarily end with the sale. Providing your customer with post-sale support is essential to maintain a strong relationship. So whenever your customers bring up some issues or concerns, always make sure to address them as soon as possible.
Stage 8: Do your best to build a long-term relationship
B2B deals, if done right, often lead to long-term relationships because satisfied customers ought to return. This will increase customer retention rate, and if the good word spreads, you can get referred and get even more sales. Therefore, more sales means further growth and success.
What Purposes Does a B2B CRM System Have in Customer Relationships?
The primary purpose of B2B CRM software is to establish long-lasting partnerships with other businesses through some key features. By keeping the data centralized and tracking interaction, sales activities, communication histories, and analytics, the B2B CRM systems allow businesses to make data-driven decisions. If all is done right, your sales performance will increase, and it will lead to growth for both businesses.
Why Businesses Need B2B CRM Software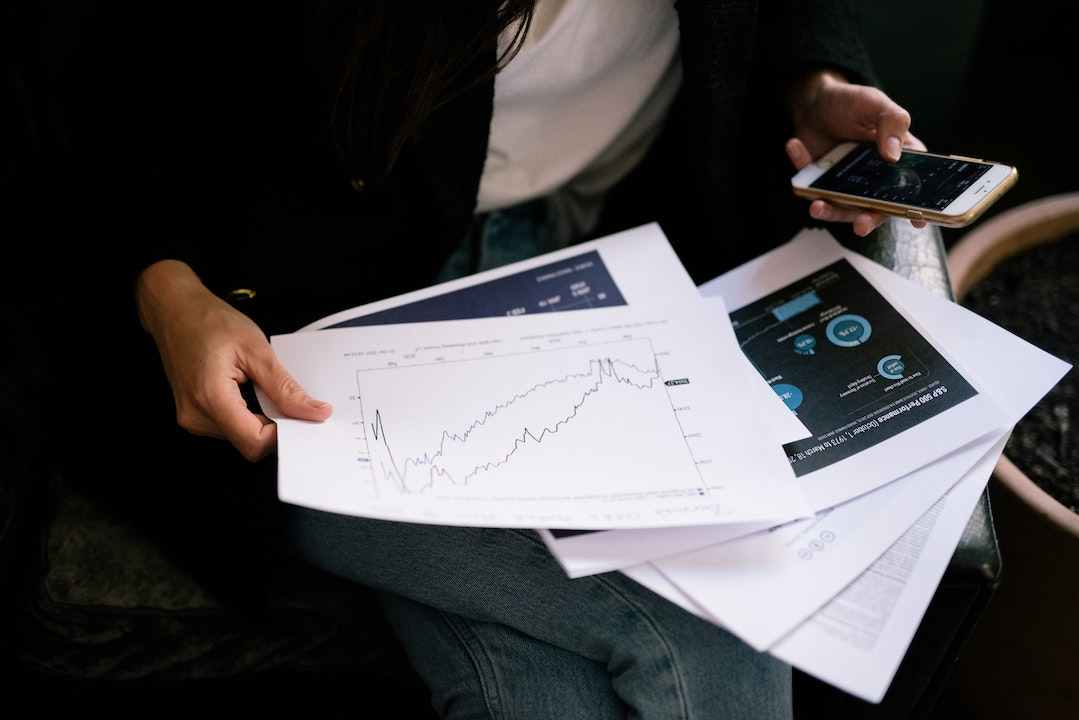 Look at it this way, without a CRM platform, your sales team would be stuck in a neverending loop of emails and calls. When working with a big database, it's challenging to carry out menial tasks like follow-up action and meeting scheduling manually.
Not only will it take a lot of time that could be allocated, but your sales rep will be stuck in multiple spreadsheets to search for contact information and track sales activity.
And this is where B2B CRM shines, along with other benefits I'm just about to start discussing!
What Are the Benefits of B2B CRM Software
One email gone wrong could belittle your chances of converting a lead you are sure was a done deal. One missed follow-up phone call could cost you a high-profile client. These are just mistakes you can't allow to happen because they will affect your business negatively.
As I said above, having to do these tasks manually, there's a chance of making a mistake, especially in a large database. And why risk it when you can achieve workflow automation by using a B2B CRM and make your life easier?
B2B CRM software contains many different tools like marketing tools, project management tools, collaboration tools, sales tools, and reporting tools that benefit your business a lot. Let's look at the top benefits of B2B CRM software and what effect it has on business.
Workflow Automation
Tasks such as follow-ups, scheduling meetings, data entry, and setting reminders for every prospect can be time-consuming. It can be a real productivity killer because by doing these things, your sales team won't have the time to focus on more important things.
CRM software with solid automation capabilities would do these tasks very easily in the background based on customer actions and behaviors and improve customer conversations. Not having to worry about this stuff, you can allocate your time where it matters more and drive more sales.
Centralize Client Data
While spreadsheets are okay for working with a massive base of customer information, a CRM system can significantly be a better solution for you. You have all the important data like name, email, needs and pain points, and communication history in one place.
By having this info at your hand at all times, your sales reps can make better sales pitches. Moreover, with centralized data, it's much easier for different departments of your business to be continuously on the same page.
Mark Redblocks in Your Sales Processes
If there's a sudden change in your business, the fastest way to find the problem is by looking at your CRM reports. Because everything is being tracked in real time, it's easy to identify where the problem is. You can see what's working and what's not and change your strategy based on that. Acting on time is crucial in situations where your figures are taking a hit.
You can also track your sales cycle and see which leads converted, which dropped out, and when. Based on the insights of the client data, you can improve your overall customer communications and achieve successful deal management in multiple sales pipelines.
Sales Forecasting Reports
B2B CRM is capable of generating accurate sales forecasting based on real-time contact data. This feature benefits businesses by helping them make reliable revenue predictions and plan for the future accordingly.
It can also show flaws in strategies, for example, if your expectations were bigger than the forecasting report, then your strategy is not in place, and you'll need to analyze more data to improve it.
Increased Sales by Tracking Sales Pipeline
CRM helps a lot in lead management because sales opportunities can slip right through your fingers if not monitored comprehensively. This can happen repeatedly if you're managing manually, especially when working multiple sales pipelines.
Using the best CRM for your workflow in this situation means that you're less susceptible to making a mistake in your pipeline management.
Build Better Customer Relationships
By having a complete view of each customer's data, you can better understand their needs. Having all that info like purchasing history, preferences, and interaction. You can give them a better and more customized customer experience.
This will strongly benefit your business and result in customer satisfaction, retention, and loyalty.
Mobile Access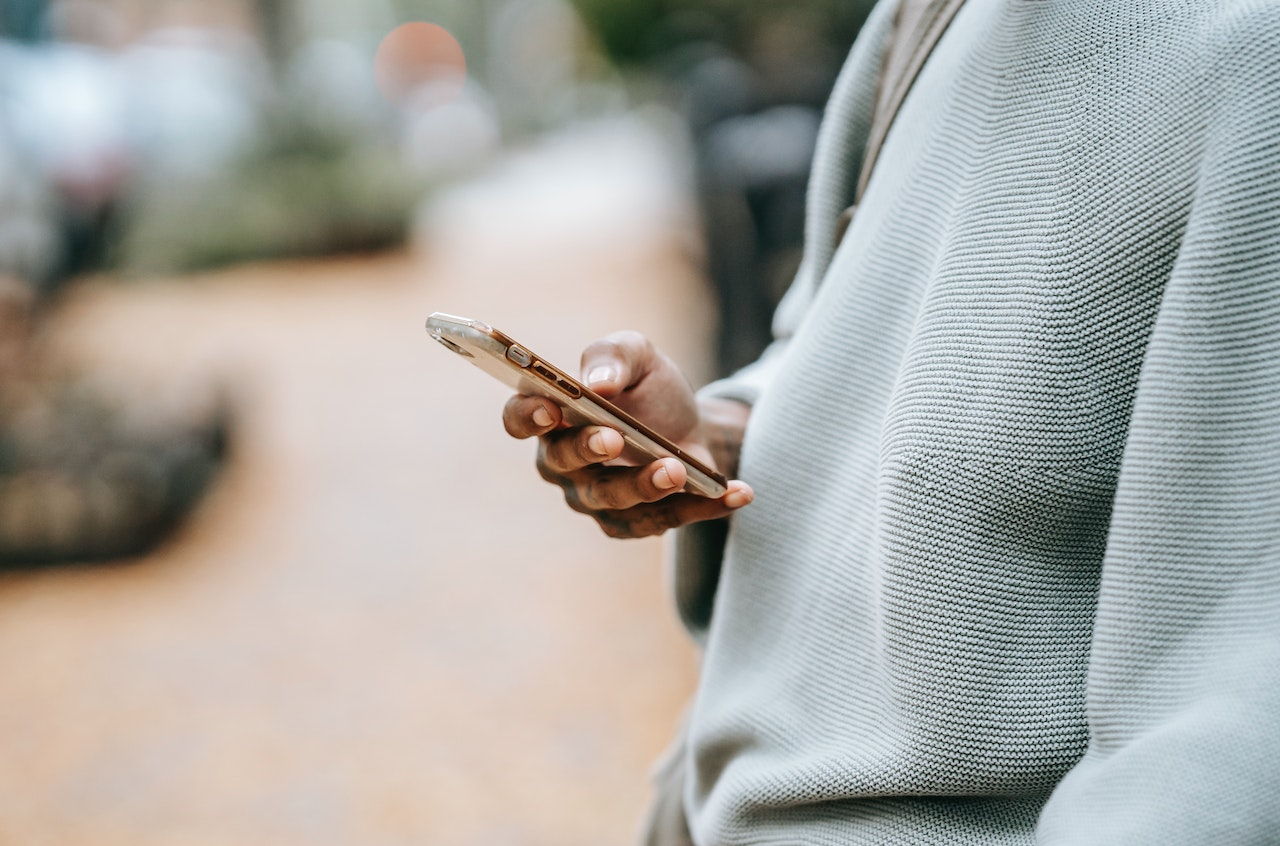 Having access to all these activities on your mobile device is super helpful because it makes you even more responsive. For example, when you're out of the office or not in front of your computer and receive an email reply from a potential lead – using your mobile, you can reply faster. This will make you come across as great in front of your potential and existing clients.
What is the difference between a B2B CRM system and a B2C CRM system?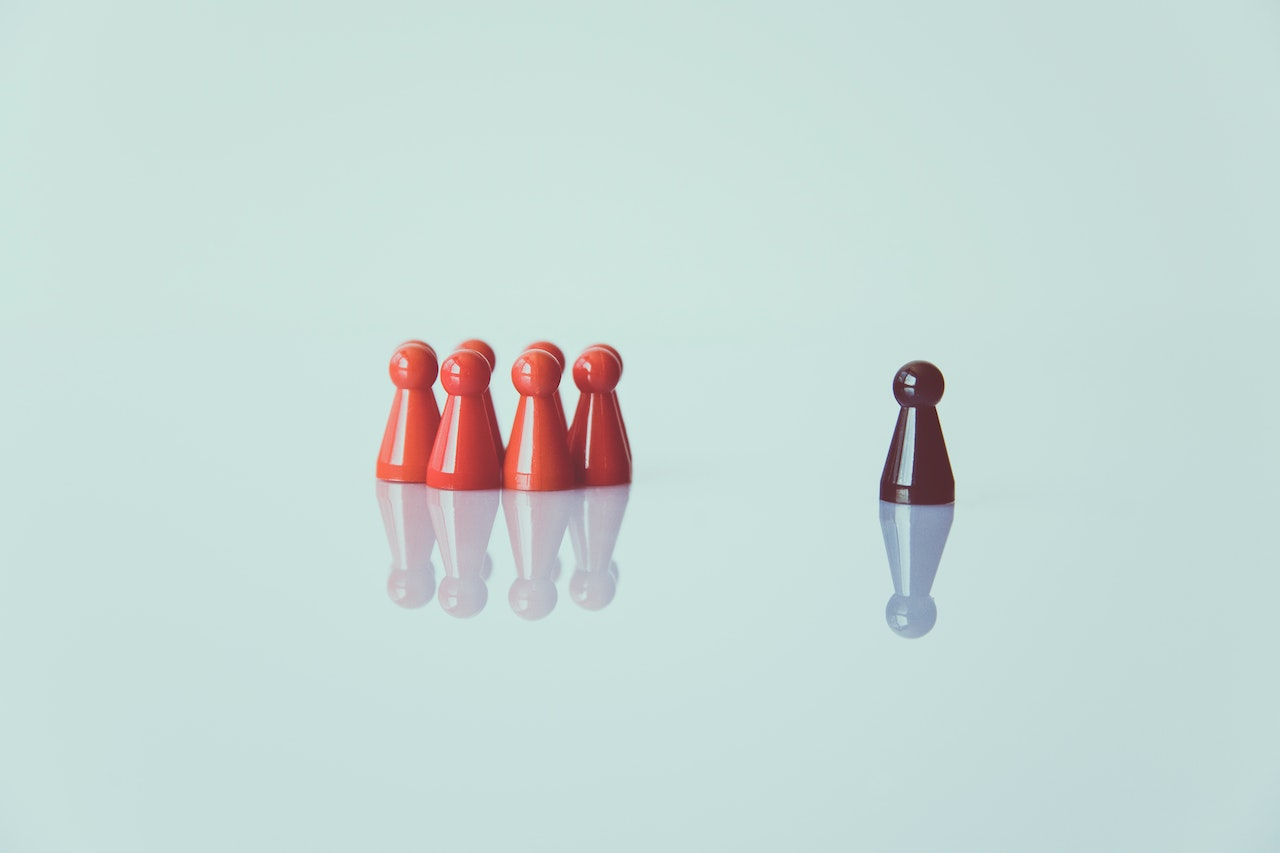 The main difference between a B2B (business-to-business) CRM system and a B2C (business-to-customer) CRM system is the target audience and the nature of the client relationships. Even though both types of CRM software have similarities in functionalities, they are customized to support different business models.
B2B CRM Software Characteristics
The target audience of B2B CRM is a business that sells products or services to another business. The main focus is maintaining the relationship with business clients, suppliers, partners, etc.
These relationships usually last longer because of the more extended sales cycle and multiple authorities that need to come to an agreement within the buying organization.
This is why a more personal approach will be beneficial here. You must have all the authorities on the same page in order to convince them why your business is the right fit.
B2B usually operates with a more complex sales pipeline. That's why CRM software will smooth the operations in deal management. I'm talking about the negotiations, the requests for proposals (RFPs), custom pricing model support, and other features that really help.
Another B2B characteristic is the account-based approach or account-based marketing. This is when individual business customers are treated as unique accounts that contain multiple contacts and interactions. Additionally, this feature is to focus on managing the engagement with the entire organization rather than the individual you're currently interacting with.
And finally, we have data segmentation where businesses can group and analyze data based on chosen criteria (i.e., industry, geographic location, or company size).
B2C CRM Software Characteristics
B2C CRM is for businesses that sell directly to individual customers. Therefore, this software will focus on managing relationships with individual clients and leads.
The sales cycle between a business and an individual is usually shorter because individual consumers can make a faster decision to purchase your product or service.
B2C CRM features very efficient marketing tools that can help you do mass marketing campaigns. You can base the campaigns on different criteria like demographics, behavior, and needs to target customer groups effectively.
B2B CRM users can interpret customer loyalty programs with reward schemes as a way to upscale customer retention and increase brand loyalty among individual customers. Also, there's an option to integrate e-commerce so you can track your customers' behavior, for example, on your online shop.
What Role Does a B2B CRM System Play in a Sales and Marketing Plan?
B2B CRM software plays a very important role in sales and marketing plans because it's a central hub where all the client data lives. And the analytics and decisions made based on the said data are what drive the business to greater success. Just to give you a better perception, let me emphasize some key roles:
Customer Data Management – Stored and organized contact details ready to be analyzed on every existing or potential client.
Lead Generation – Finding new prospects for your business to increase your sales rates.
Conversion Rate – Converting those prospects into long-term customers.
Collaboration and Communication – Enabling different departments to have smooth communication and to always be on the same page.
Account-Based Marketing – Making marketing content and campaigns customized for the authorities within the B2B accounts.
Sales Forecasting – Data-driven insights to predict future profits and performances.
Automation – Automated workflows and processes that would be time-consuming for people to do.
Customer Engagement – Building strong relationships based on communication with customers through multiple channels.
Customer Retention – Satisfying the customers' needs so they become repeat buyers and stay in a long-term business relationship with your organization.
Feedback – CRMs often gather customer feedback, and based on that, you can fix the weak spots in your business offering.
All of these processes play a great role in achieving greater success and impeccable deal management. Imagine if your business has to do all of this manually and without making any mistakes along the way. Sounds almost impossible, right?
How to Choose the Right B2B CRM for Your Business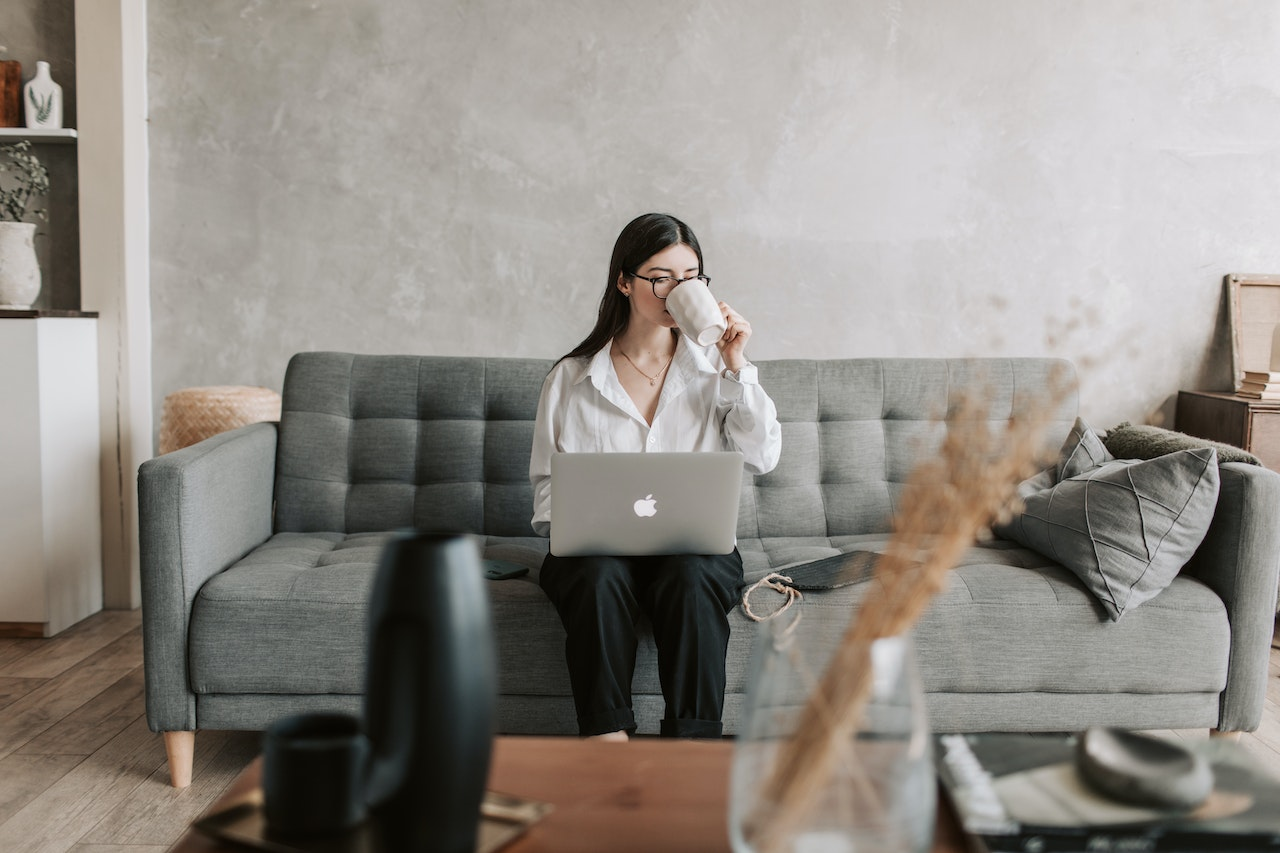 Choosing the right B2B CRM for your business is the most critical decision that can have a positive impact on your sales and relationship management with your customers. To make the right decision, you need to evaluate many things, but let's start with the needs of your business.
Knowing your requirements will help you a lot. Therefore, you need to identify what you would like the CRM to address. For example, would it be lead generation, visual sales pipeline tracking, customer support, analytics, or something else?
The answer to this can take you to the next stage, where you will need to define a comprehensive budget that will last you the whole CRM implementation.
Note: Don't forget to consider the ROI potential of the B2B CRM you decide to go with!
Scalability and implementation capabilities are also very important factors here. Ensure that you can implement the new CRM into your existing workflows and processes. Take into consideration that you will have to integrate all of the other software that already exists in your workflow, like Google Calendar or inventory management, for example. Also, make sure you choose a CRM that could accommodate your business growth so you wouldn't have to switch.
Always choose a CRM with an easy-to-navigate user interface and multiple reporting dashboards. Make sure the CRM is mobile-accessible since you will have all the data available in your pocket at all times.
One last thing before subscribing to a CRM, always try the free trial with a pilot project just to get an idea if it suits your business's needs.
Best CRM Apps for B2B Sales Teams
I have talked and discussed many different B2B CRM aspects by now, so it's time to help you make your decision. Since now you know what to look for in CRM software, let's go through some systems that have worked best for me.
HubSpot CRM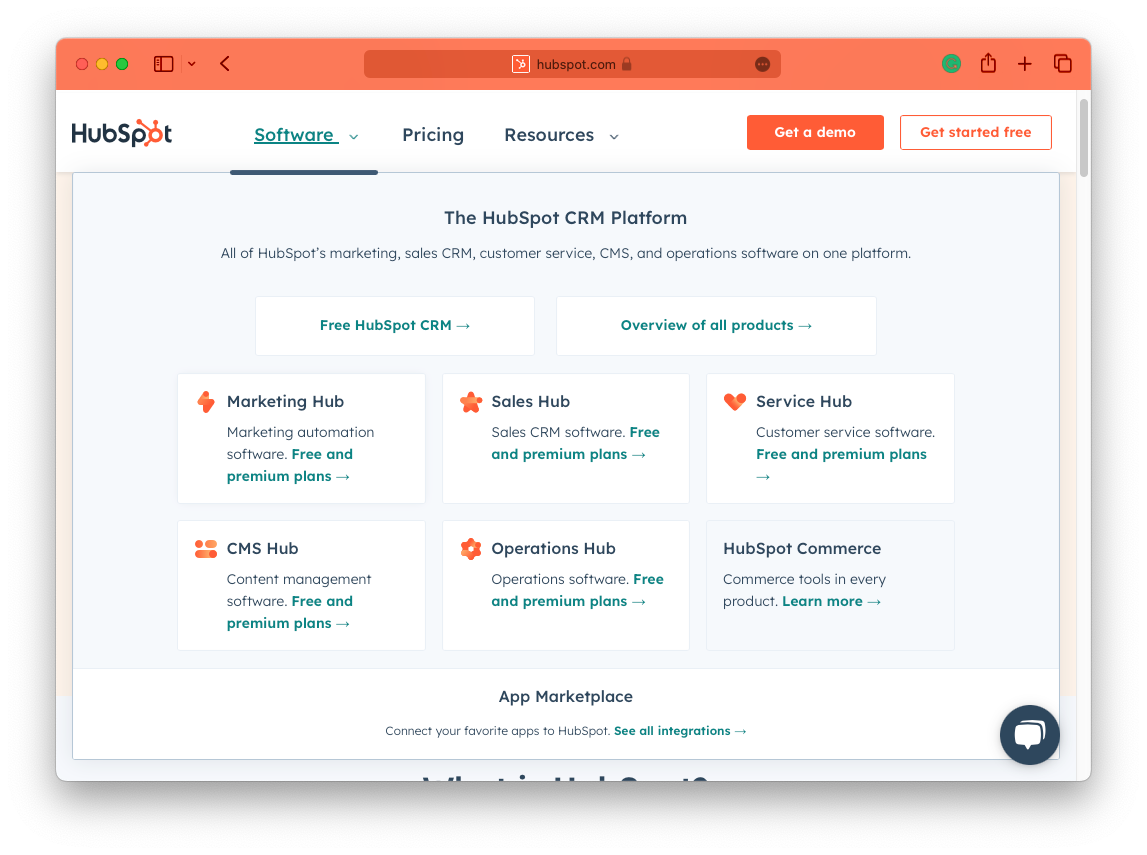 HubSpot CRM is undoubtedly one of the most powerful platforms for marketing automation and sales capabilities. Its key features are really powerful, and it can greatly benefit your business.
This software is actually an all-in-one platform where you can use an integrated selection of tools that can cover all of your needs. Having everything under one platform really smoothens the whole workflow automation and boosts business productivity, or so was my experience with it.
The marketing automation on this CRM is very versatile, allowing you to create attractive content and campaign it. Sales pipeline management lets you track the stages and manage them efficiently. The analytics and reports are really comprehensive and have great insights into marketing and sales performance.
And not to forget to mention this CRM platform integrates with numerous third-party apps that will only make your experience even more productive. All in all, the platform is great for enterprise businesses, but the plans might be a little pricy for small businesses. But then again, small businesses operate smaller databases, and a simpler CRM platform might be a better fit to go with.
Pros
User-friendly interface and easy to use
Various features and tools
Large Knowledge Base
Hubspot Academy with free certification
Cons
It can be a bit pricy for small businesses
Certain customization options restricted
Zoho CRM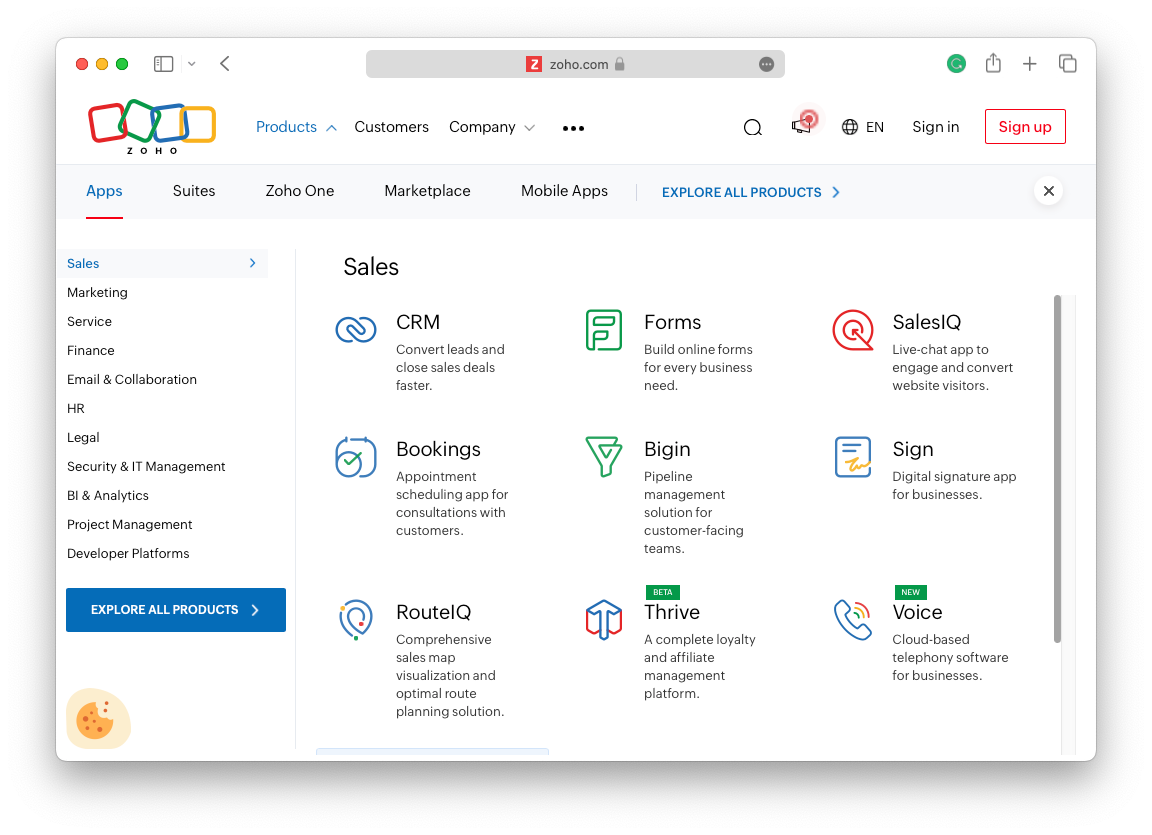 Zoho CRM has an extensive range of very useful features. This platform has customizable modules that allow you to tailor the platform to your preference and workflow. Its sales automation features make it easy to eliminate repetitive tasks from your timetable, and all is done efficiently.
Multichannel communication allows you to communicate smoothly with your customers through email, phone calls, social media, live chat, etc. Zoho CRM offers advanced analytics where you can see reports with in-depth insights. This feature really caught my attention.
Zoho B2B CRM is accessible from mobile devices through applications so you and your teams can have access to critical data all the time and stay connected with your customers in real time.
Pros
Wide range of integrations
Scalable (you can upgrade your plan once the current one is not working for you)
Affordable (suitable for small businesses as well)
Cons
Salesforce CRM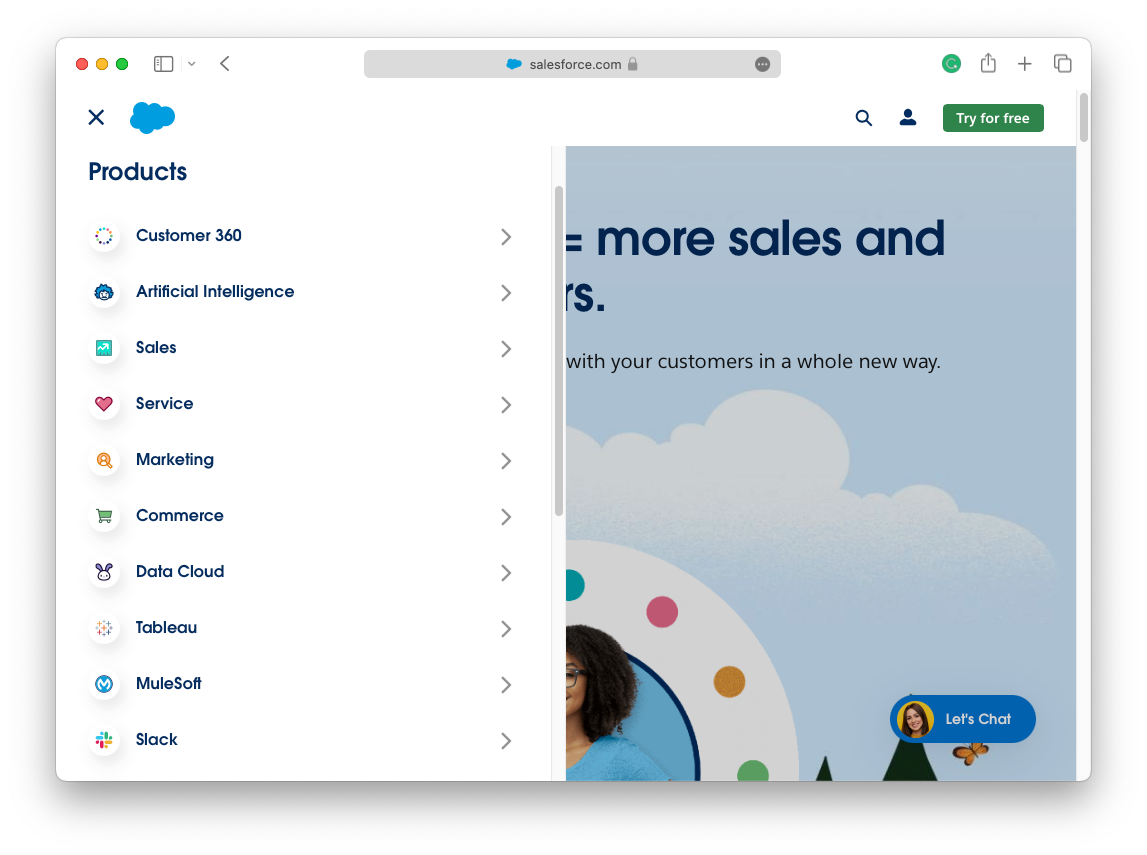 Salesforce CRM is another market-leading platform with a large range of features and capabilities. Its customization is on point, providing you the opportunity to set it up to your needs and preferences. The Sales Cloud feature is excellent for lead management, opportunity tracking, and personalized customer experience.
I liked its good marketing automation, allowing you to make unique campaigns to target your preferred audience. The analytics and reports are comprehensive and will provide you with valuable insights you can use to boost your sales and marketing performance.
The mobile app is great for taking action on the go and offers real-time responsiveness. The integration system works well; you could add multiple third-party apps to boost your productivity even more.
Pros
Integration Ecosystem
Strong support and community
Highly scalable
Cons
Complex pricing model
A bit complicated implementation
Insightly CRM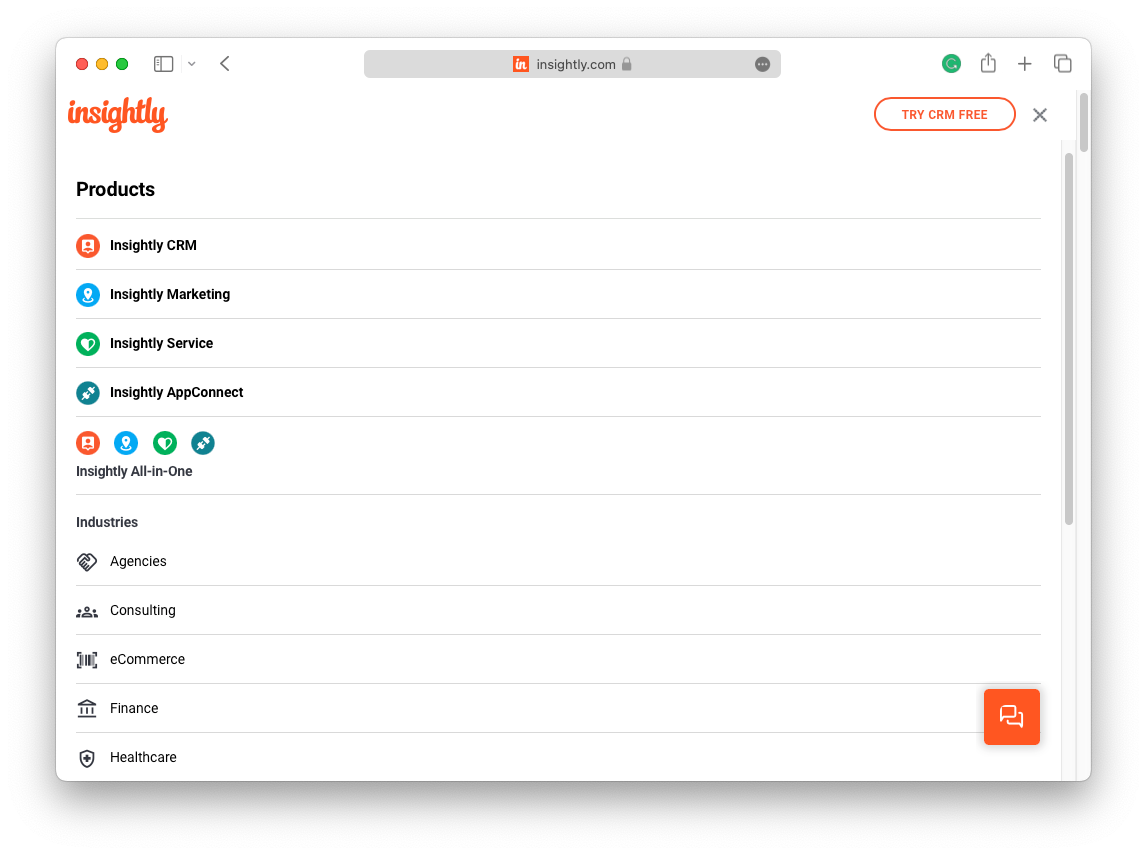 Insightly is best known for its simplicity and is primarily focused on small to medium businesses. It offers great contact and pipeline management, making it easy to track leads, opportunities, and your business's progress.
The project management features make it easy to manage the projects smoothly by assigning tasks and collaborating overall. It has email integration with all of the popular services, so the interactions run pretty smoothly.
I really liked the customization that this platform offers; you can really tailor it to your own needs and workflows. The reports offer good insights where you can clearly see your business health through project statuses and the performance of your sales.
Pros
Task automation
Affordable pricing
Great customer support
Cons
Limited advanced tools
Less suitable for enterprises
FAQ
What is the difference between B2B and B2C CRM?
The main differences between B2B and B2C CRM software are the target audiences and the nature of customer relationship management.
Which CRM is best for B2B?
Depending on your needs, the best CRM options for B2B are HubSpot CRM, Zoho CRM, Salesforce CRM, and Insightly CRM.
What are the features of CRM for B2B?
The B2B CRM features include contact management, pipeline management, lead generation, analytics and reporting, proposal management, multiple pipeline tracking, integrations with other software, mobile access, customizable sales process, customer support, etc.
Is CRM useful for B2B?
Yes, CRM is highly beneficial and effective for B2B because it helps businesses to be more efficient in managing client relationships and sales pipelines and achieve workflow automation to drive business growth.
What is CRM for B2B strategies?
CRM analyzes data and gives valuable insights for businesses to make unique and customized strategies to increase profits and maintain strong partnerships.
Is CRM used for B2B?
Yes, CRM (Customer relationship management) software is highly popular among businesses in various industries to manage clients, track sales activity, and improve overall business performance.