Famous businessman Jacob Kindleberger once said, "A little competition is a good thing and severe competition is a blessing". The statement holds true to this day thanks to the enormous expansion of global trade. The competition allows businesses to get the cutting edge to boost the bottom line. So much so that it spills over into business SEO practices.
If you've researched SEO for your business, you must've seen the term "competitor analysis". It's one of the fundamental aspects to rank well on search engine results pages. But what does competitor analysis mean? How can one do it?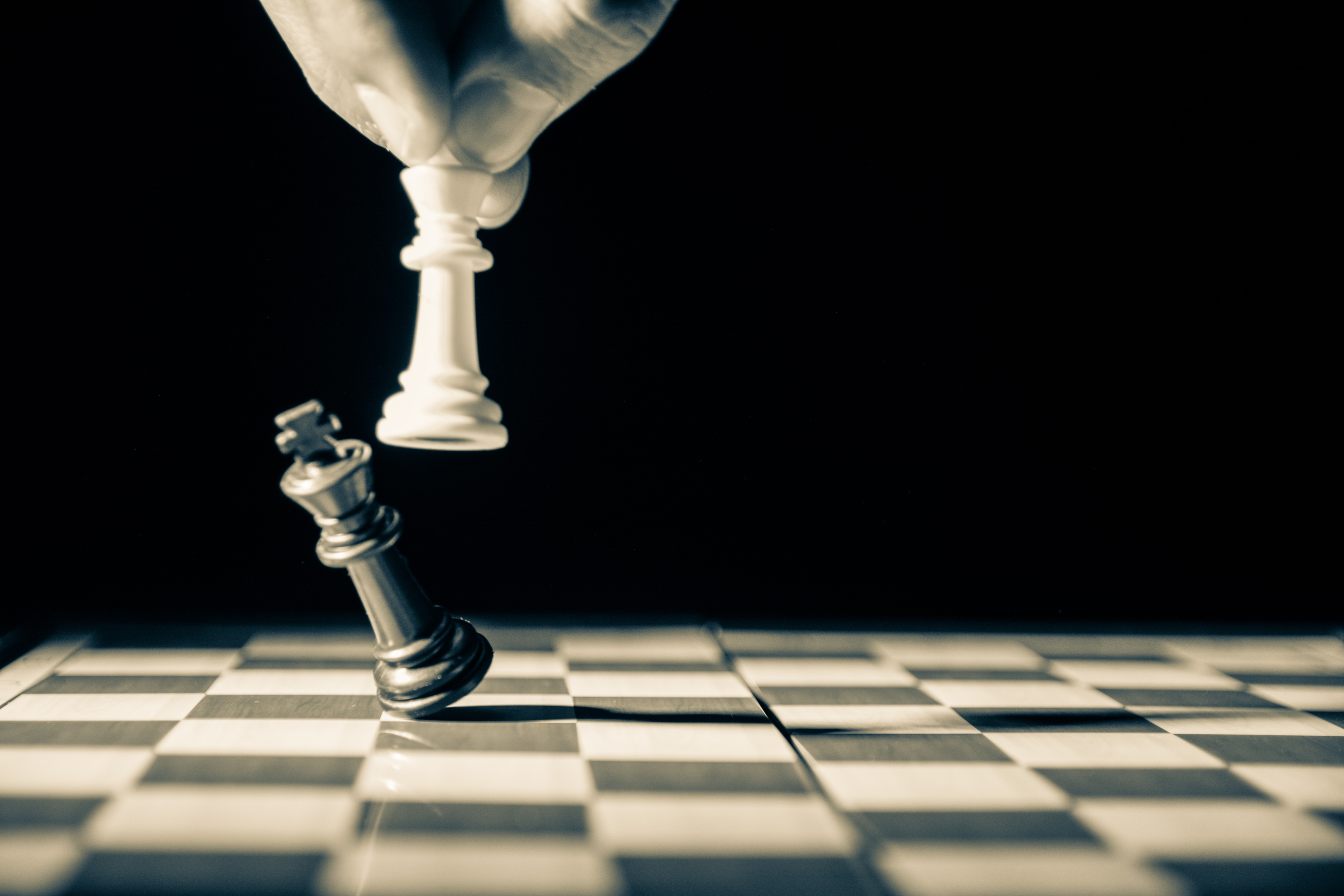 Well, that's what I'm about to explain in this post. Gear up because it's going to be a long journey where I explain what SEO competition analysis is, what are the benefits, how you can do it, and what are the best SEO competitor analysis tools you can use.
What is SEO Competitor Analysis?
SEO competitor analysis is the structured approach to researching a competitor's SEO strategy. Typically, you need to look into the competitor's backlink profile, competitor's URL, keyword rankings, profitable keywords, and other major aspects of competitor websites to derive inspiration.
To truly benefit from an SEO competitor analysis tool, you first need to understand what SEO is.
SEO or search engine optimization is a process that involves keyword research, search terms, content marketing, and plenty of other activities to optimize a website for a search engine algorithm. The SEO strategy is typically part of the broader marketing strategy that improves visibility and engagement.
When you blend competitor research into the mix, you get valuable insights into why your competitors are ranking higher. You also get to extract the strengths and weaknesses of your SEO competitors to tailor your SEO strategy for the best results.
What is the Best Time to Run Competitive Analysis?
Well, there are no set rules for this. Marketers have found success with different strategies. Ideally, you should conduct SEO competitive research every month as part of your regular marketing maintenance.
However, the actual duration will vary depending on your business size, target audience size, niche size, and search engines.
If you're having trouble ranking for a particular keyword, you should use SEO tools to identify issues as soon as possible.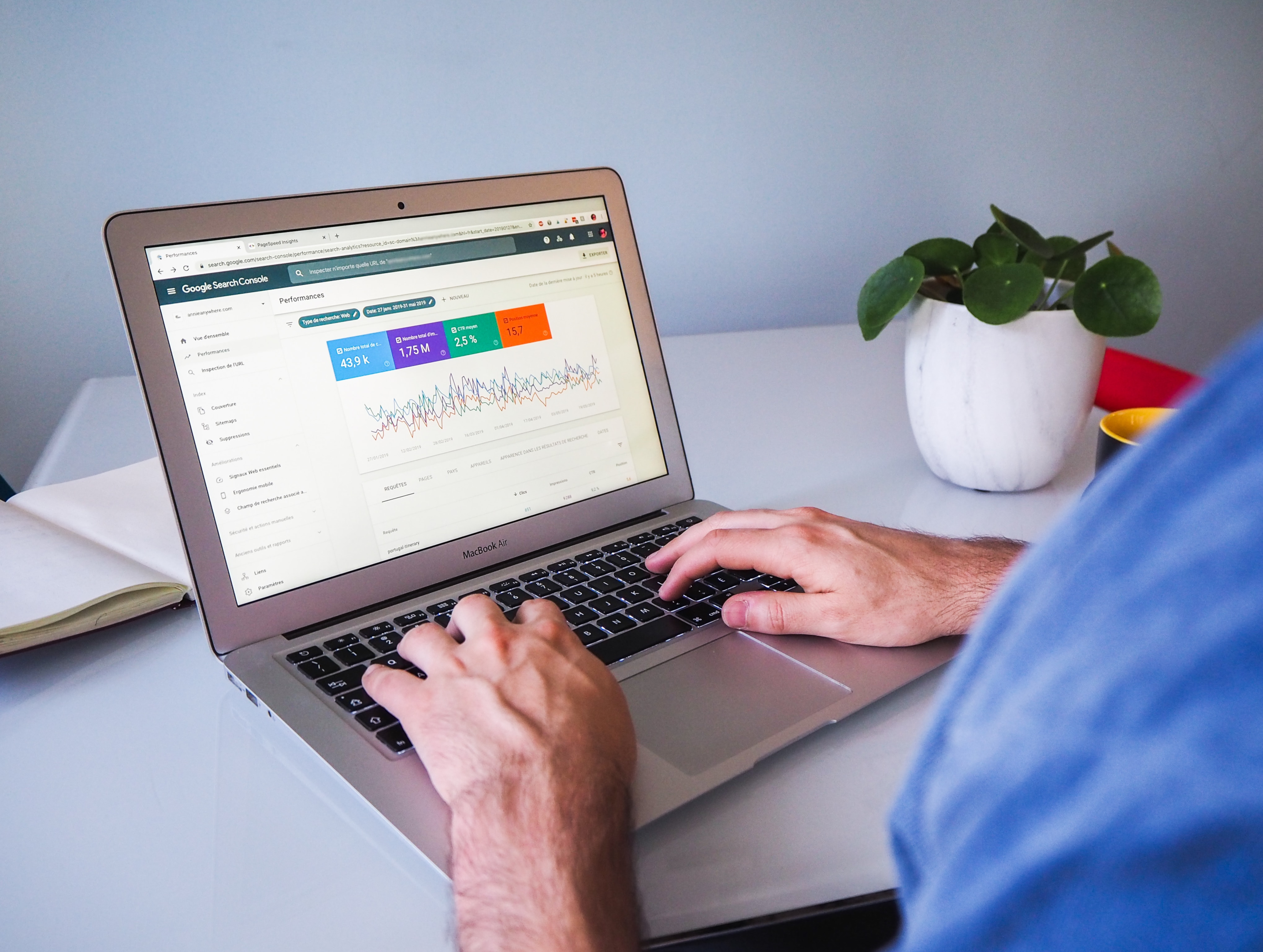 Also, if the search engine you're targeting rolls out a major algorithm update, you should perform an SEO competitor analysis immediately.
When running a new analysis, don't be biased by past analysis reports. Digital marketing, especially SEO, is an ever-changing landscape. Past data often means nothing if your target is to get as much organic traffic as possible.
Benefits of SEO Competitor Analysis
Competitor analysis is a time-consuming process that typically requires multiple SEO tools to complete. Unless your business benefits from the process, why would you do it?
Let me portray the benefits of using competitor research tool.
You Get a Better Idea of Search Rankings
Competitors that rank on Google's first page are doing something that you're not. You can hire the best SEO professionals in the world and still get nothing in return if the strategy doesn't click.
To make it click, a competitive analysis tool can help. When you look closer into what other websites in your industry are doing, you can extract information on their best practices.
Remember, the idea is not to copy your competitors. Rather, it's to learn their secrets and use them better. At the same time, you can get a glimpse of the competitors' weaknesses to get an edge over them.
A Better Look at Backlink Profile
A link-building strategy is an integral part of modern-day SEO. But you can't just grab links from any website that's handing them out. When you run an SEO competitive analysis on other websites, you get a complete view of the competitor's backlink profile.
You can check how many backlinks there are, where they're coming from, whether there are broken links or not, and everything else that matters for link building.
Access to Right Keywords
No SEO toolset is complete without a keyword research tool. Keywords lay the foundation for content marketing as well as search phrases to match intent.
In many cases, businesses fail to rank for the same keywords as the competitors are ranking for. It happens when you fail to identify the profitable keywords that also match the search intent.
When you run an analysis of the competitors' keywords, you get to see exactly how they're using the keywords and what type of content they're publishing.
It's possible that you may need to create new web pages to fit the context better. Whatever the case is, you can understand the competitor websites better.
Finding the Right Competitors
This may come as a surprise to many of you but finding the right SEO competitors is not always a straightforward process. Who you consider your competitors may not rank for the keywords you're targeting at all!
But when you use SEO competitive analysis tools, you get a clearer look into what websites to be careful about.
I have a section coming up where I discuss the process in more detail.
Tasks that Go into Competitor Analysis
As I already said, SEO competitive analysis is a time-consuming task. There are lots of steps that address different areas of SEO performance. And it might get costly with the SEO tools. But if you follow the process properly, the results are going to be worth it.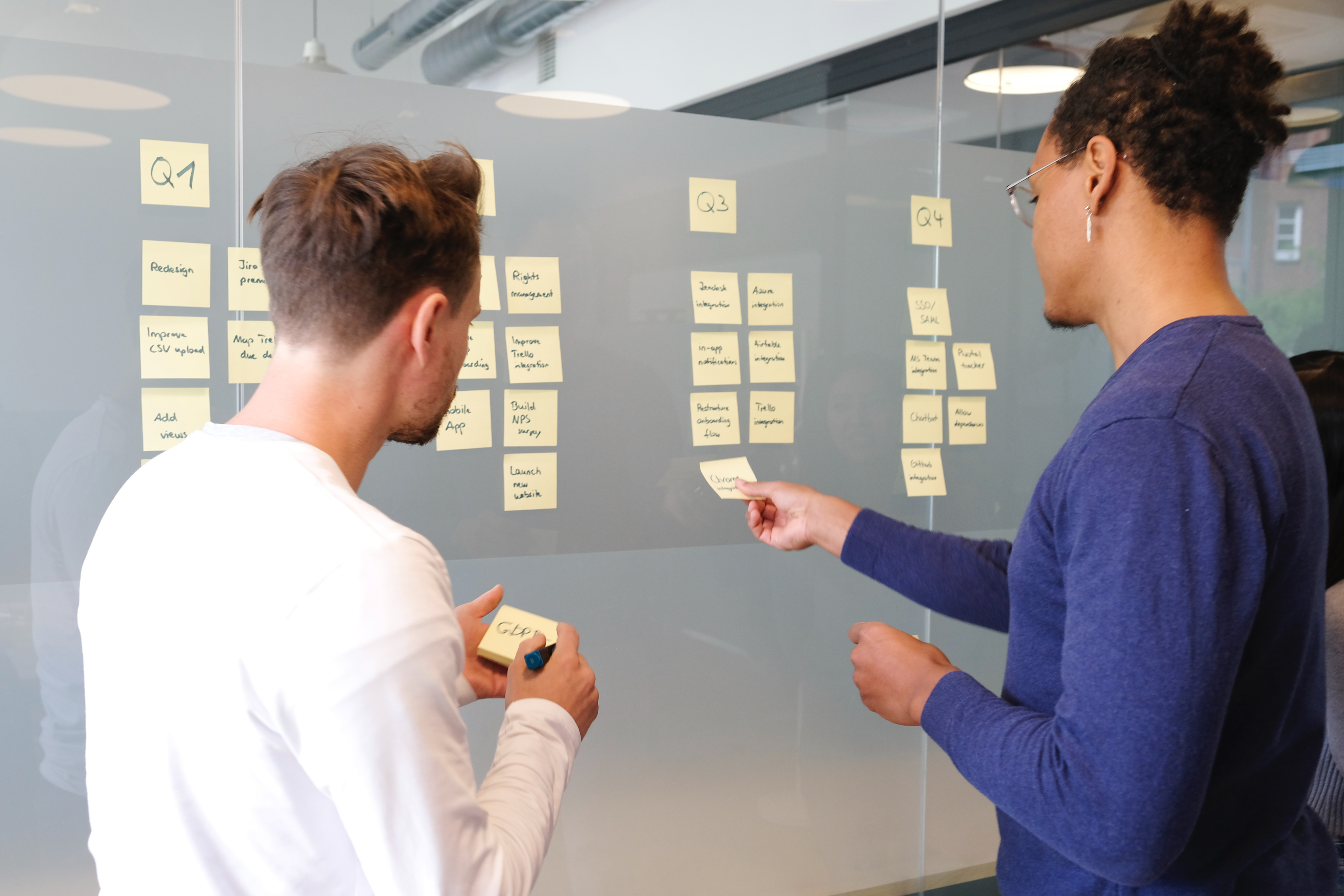 Identifying Competitors
To run competitive research, you first need to know who your competitors are. The more niche your business is, the easier it is to identify organic competitors.
For example, if your business sells a single product, organic search results are good enough for finding the right competitors. Websites that rank highest on a Google search are the primary businesses you need to follow.
If your business sells multiple products but within the same industry, you'll need to run individual tests to find competitors for different keywords.
It becomes even trickier for e-commerce businesses or businesses that sell multiple products from different industries.
Then there is content marketing. Content that targets keywords with a purchase intent is not the same as a blog. For example, "best vacuum cleaner under $200" is a purchase keyword. If you sell vacuum cleaners, you're competing with other manufacturers and distributors.
On the contrary, if you publish a "how to choose the best vacuum cleaner for apartments", you're competing with lifestyle blogs.
What I'm trying to establish here is that finding the right competitors is a critical step that you shouldn't rush. Take time to thoroughly evaluate different landing pages and how they appear on search results to find the right competitors.
The bottom line is that when it comes to SEO competitive analysis, websites that rank better are your competitors. It doesn't matter whether they're your business competitors or not.
When you approach SEO competitor analysis tools with search rankings as the primary denominator, you enhance your chances of reaching the right audience.
Domain Authority Also Matters
While SERPs are a great place to start looking into competitors, you should also pay attention to their domain scores. In simple words, it represents how Google perceives a website based on its:
Quality of content
Factual accuracy
E-E-A-T signals
Reputation
User experience (UX)
Age and history
As the primary purpose of using competitor analysis tools is to find areas of improvement on your own platform, you need high-quality inspiration.
Of course, higher authority websites are hard to compete with. But at the same time, when you reach for the moon, you can at least get closer to it.
A good place to start would be to evaluate the domain authority of your own site. From there, you can find and prioritize tasks that focus on building up the authority score.
Keyword Analysis
You already know that any kind of SEO effort starts with keyword research. Beginners often think it's as simple as extracting a list of competitors' keywords and applying them to the website content. While this is the general approach, you need more metrics.
Keyword Difficulty (KD)
In simple terms, keyword difficulty represents how hard it is to rank for a particular keyword. On paper, it's possible to outrank any competitor for any given keyword. But the reality is most small and medium businesses don't have the resources to go through with it.
So, if you're just starting out with your online presence, it's important to choose the right keywords. Search terms with high-difficulty scores need more resources than low-difficulty keywords.
The good thing is that most modern keyword research tools include the KD score, allowing you to choose a more realistic set of terms. You can get further analytics with competitor analysis tools to figure out how your competitors are using the high-difficulty terms to their benefit. By simply changing the intent with content marketing, you can change how a keyword performs.
Keyword Gap
Keyword gap analysis offers helpful insights to find keywords that your competitors are ranking for but you're not. Gap analysis is also one of the best methods to find new keyword opportunities. You can use the keywords to optimize your existing content or create new content that satisfies the query.
If you're wondering how to perform a gap analysis, it's fairly easy thanks to modern keyword tools like Semrush.
To initiate the analysis, you need to input your website's link along with 4 other websites that are our SEO competitors. Choose "Root Domain" and "Organic Keywords" from the dropdown menus and click "Compare".
The results will give you everything you need from missing keywords to unique keywords that you can include.
Don't be afraid to find thousands of keywords on the missing tab. You don't need to use them all. This is where other metrics like search volume and difficulty come into play. Only choose relevant keywords that generate good search results for a particular target audience.
Lost Keywords
Tools Semrush often offers another unique and extremely effective tool. Finding lost keywords. No, these terms are not lost in the digital jungle. Rather, your competitors have lost ranking for these keywords.
When it happens, you get a brief window to pump out content or optimize existing content to occupy that position.
Paid Keywords
If you want to bring Google Ads into your SEO strategy, you need to use paid keywords. These are terms you bid for on your Ads account and pay Google for every click. Web pages you see with an "ad" mark on top of the result pages are where paid terms are used.
Most SEO competitor analysis tools will give you the data for paid keywords. You can extract these PPC terms and use them across your landing pages to drive paid traffic from both search engines and external sources such as social media and display ads.
Using paid channels is slightly different from driving organic search traffic to your website. It asks for a separate post so let's get back to our core discussion.
Content Analysis
At the end of the day, everything you publish on your website or on social media platforms is content. You also know that the quality of content on a website is a major contributor to domain scores. So, you should always strive to publish the highest-quality content your budget allows.
But how do you determine what is good content? Well, a competitive analysis tool can help. SEO professionals regard content analysis very highly for its power to change rankings on search engines.
See, just because your competitors are using high-difficulty keywords doesn't make them rank higher. How they use these keywords in the content also matters. When you use a competitor analysis to take a deeper look into their content, you can find areas where they excel as well as areas where they lack.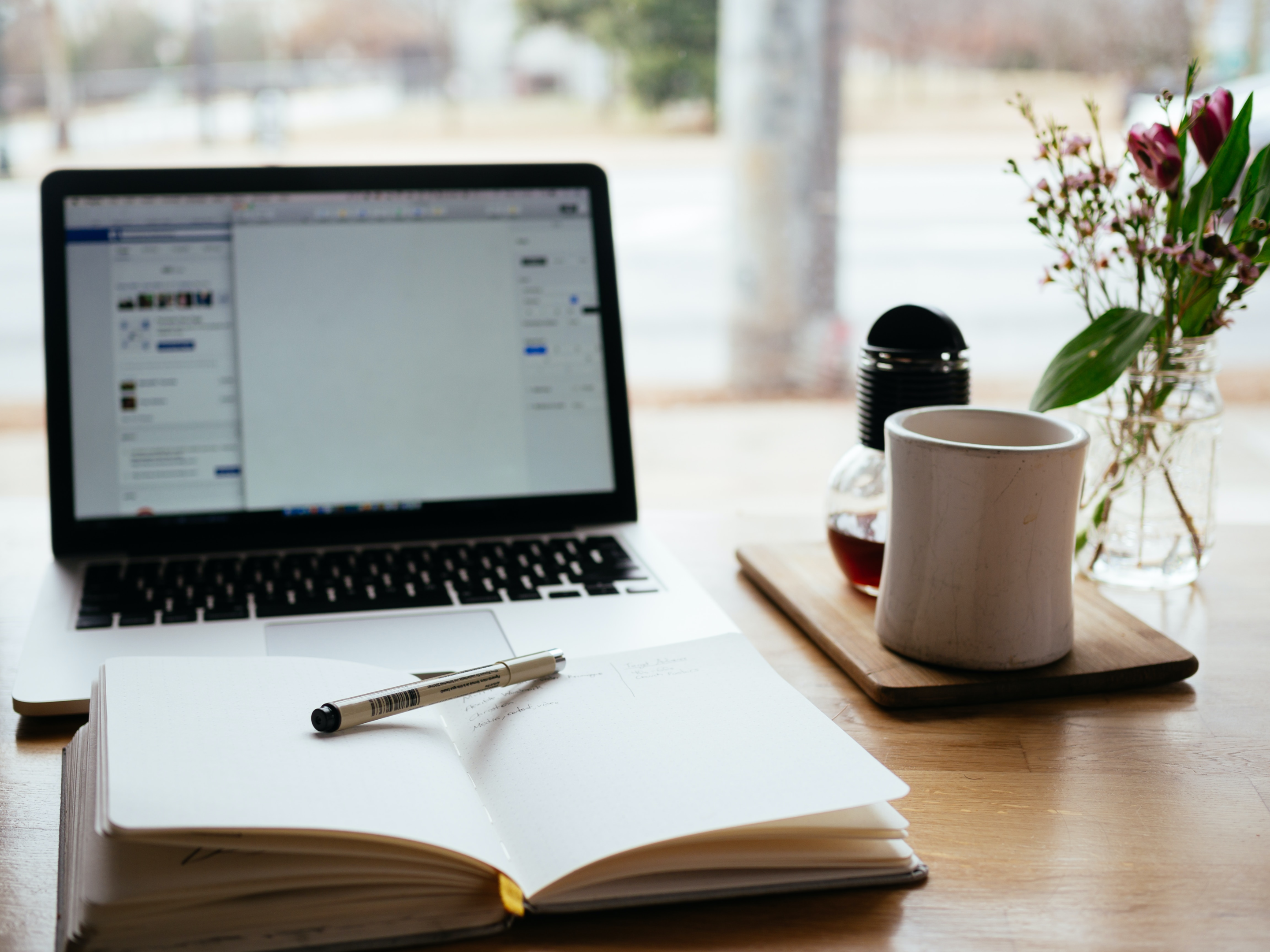 At the same time, you can compare the content you're putting out to see how they stack against your competitors.
Typically, you should start by looking at what type of content they're publishing. Listicles? How-to guides? Product reviews?
In most cases, you'll notice that every business publishes a combination of all 3. However, not all of these categories create the same impact on the audience. If you're using the right tools to search competitors, you should also get data on which type of content is performing the best.
From there, you can design a content strategy that resonates with consumer feedback. SEO tools that allow analyzing specific pages are a great place to start. You can get your hands on important metrics like traffic numbers, rankings, and keyword relevance.
During the competitor analysis process, you must also look at on-page SEO techniques like formatting, headings, images, and other media. If you see a page with more images perform better than pages with more videos, it's telling you that the audience prefers images over videos. So, when you create content to rank for that keyword, you can use more images.
However, using images or other media on pages comes with its own set of problems. For starters, if you don't optimize the images, they can turn your website into a slot. Slow loading speed is one of the biggest culprits behind high bounce rates so you don't want that.
Remember how I mentioned user experience (UX) plays a role in domain score? Slow websites with a high bounce rate generate poor UX signals, penalizing your SEO ranking!
The Quality of Writing
This is crucial. All the technical aspects of search optimization come into play later. First, you need high-quality texts to apply the SEO techniques. When you look at competitors getting high organic traffic with content, you should pay special attention to the quality of writing.
For example, subject matter experts usually generate the highest-quality content. However, hiring high-level experts may put a hole in your content marketing budget. So, you have to find the balance between expenses and ROI by investing in good writers who come off as experts.
Although it's not possible to objectively evaluate the quality of writing with competitive analysis tools, you can get the list of top-performing content and judge them for yourself.
Content Readability
So, you've got a handle on your content quality and on-page SEO metrics. You know where you're lacking and you're actively trying to fix the issues. All of these measures may not bring the results you want if you're not factoring readability into the mix.
Readability simply refers to how easy it is to read a web page. From concise landing pages to long-form blogs, every piece of content you publish must adhere to the readability best practices.
For example, short sentences written in an active voice are easier to read. Paragraphs that don't go over 3 lines are easier to read. Sentences with bolded phrases attract attention. Even the font of the text impacts the readability score.
While all of these data may not show up on a competitor analysis, you can't ignore them. Consult any SEO expert and they'll agree.
After you find the top competitors and the type of content they publish, you should manually visit the pages and take notes. Look at the font they're using, the complexity of the words, bold sentences, paragraph lengths, and content relevance.
Heading hierarchy is a very important part of modern content. While there are no set rules about how many headings you can use, they must logically fit into place. Avoid adding unnecessary headers to cover topics unrelated to the primary keyword.
If you want to provide the best value to your readers, invest in more pages that address those topics for relevant keywords.
The bottom line here is that content readability may not be a direct data point for competitor analysis but it would be a grave mistake to skip it.
Analyzing Metadata
Most SEO experts agree that metadata for website pages is just as important as the pages themselves. I agree because a potential site visitor decides whether to click on a search result or not based on the meta title and description.
While meta titles and descriptions are not core ranking factors, they're the primary driver for clicks. When you get more clicks on your website, you improve the click-through rate (CTR) of your domain. This generates a positive UX signal and helps Google see your website's potential.
If your writing team is failing to grab the attention of your ideal audience with the current metadata format, it may be time to derive inspiration from competitors. Using SEO competitor analysis tools is the way to go here.
On the flip side, if your analysis concludes that your competitors are lacking in the meta area, you can jump on the bandwagon and snatch the edge for them. I've seen plenty of high-ranking websites with shitty metadata. Optimizing mine has helped me get those spots in the past.
When you analyze meta tags for your competitors, there are certain aspects you should be mindful of. They include but are not limited to:
Do the meta title and description contain the primary keyword?
Does the metadata answer specific search queries?
Does the meta description describe the content of the page successfully?
Are the texts exciting/enticing enough to intrigue the reader to click?
When you find answers to these questions, you'll turn into a better judge of metadata and incorporate the learnings into your own website.
Now, you can embrace the simple route where you search the keywords and note metadata from top-ranking websites. Or, you can use a specialized tool like Screaming Frog to gather analytics of the metadata. Dedicated tools like these not only provide helpful analytics but also identify duplicate tags.
Backlink Analysis
As I mentioned earlier, link-building is a crucial step in any SEO effort. In case you're not aware, link-building campaigns focus on spreading links to your website on the internet. Essentially, other authoritative websites link to your website, telling Google that you're a good source of information.
On paper, link-building sounds fairly straightforward and easy. In practice, however, it's not. You can't just grab any website to put a link. You need to target websites in your related industry with a higher domain score.
It's the importance of inbound links that makes backlink analysis a crucial part of any competitor analysis campaign. It's especially important for new businesses that are not yet familiar with how high-quality links are obtained.
In such cases, analyzing your competitor's backlink profile can offer helpful insights. Most SEO tools that offer competitor analysis tools include the backlink analysis feature.
The comparison between your website and your competitor's websites happens on these tools. You should get a table of referring domains for all entries. A high-quality software solution like Semrush includes helpful metrics such as website visits and total search queries.
Note that referring domains represent the total number of websites while backlinks refer to the total number of links.
After you get the full list of referring domains, you can take some extra time to run a domain score check. Of course, links from high-scoring websites will put in good words for you to Google. As a result, you can accelerate your ranking process.
Most SEO competitive analysis tools also allow users to sort the links by dofollow and nofollow links.
Dofollow links are backlinks that Google can point back to your website. Nofollow links, on the other hand, don't. The goal is to not go overboard with any of them. Rather, try to strike a balance between dofollow and nofollow links for best-ranking potential.
Relevance also plays a key role in link-building success. The links that are coming in and the websites sending them must relate to your industry and products. Again, competitor analysis can help.
After you get the list of domains and links, look into which pages on your competitor's website are the links pointing to. Also, note what type of content is receiving the most links. Do you have similar pages on your website? If not, it may be time to create them.
User Experience (UX)
User experience (UX) may not be an objective way to look at SEO, but it's one of the most important features that lead to better ranking. It simply comes down to how website performance and the quality of visitor journeys are reflected in analytics. In fact, you should consider running a user experience check even before focusing on the quality of your content.
Google's Core Web Vitals include only 3 primary metrics that website owners need to focus on. Loading, interactivity, and visual stability. Of course, there are secondary metrics like mobile friendliness, safe browsing, encryption, etc. that also play a role.
The first of the vitals is loading. Essentially, it's referring to the site load speed. According to current standards, ecommerce site pages that take longer than 2 seconds to load lose 4.42% of conversion every second. For other websites, 0-4 second load times are optimal.
I agree with it completely because I personally despise slow websites. I know most of you do too. You don't want your website visitors to go through the same, do you? The reason you should use a competitor analysis tool is that you need to provide better load times to extract revenue from the audience.
The second aspect of core web vitals is interactivity. It refers to how easy the website is to navigate. Your goal should always be to provide what a visitor is looking for in as few clicks as possible.
You'd be glad to know that most tools to analyze competitor's URL offer metrics for the core web vitals. You can copy the top competitors' website layouts to create an interactive platform.
Last but not least, you have visual stability. It's measured with cumulative layout shift (CLS). The lower the score, the more stable it is. You can achieve a lower CLS score by optimizing your website for different screen sizes.
Technical SEO
Technical SEO analysis is the last phase of your competitor research journey. Here, you focus on features that don't meet the naked eye of the users. Also known as off-page SEO, these practices are often data-driven and require moderate expertise to control.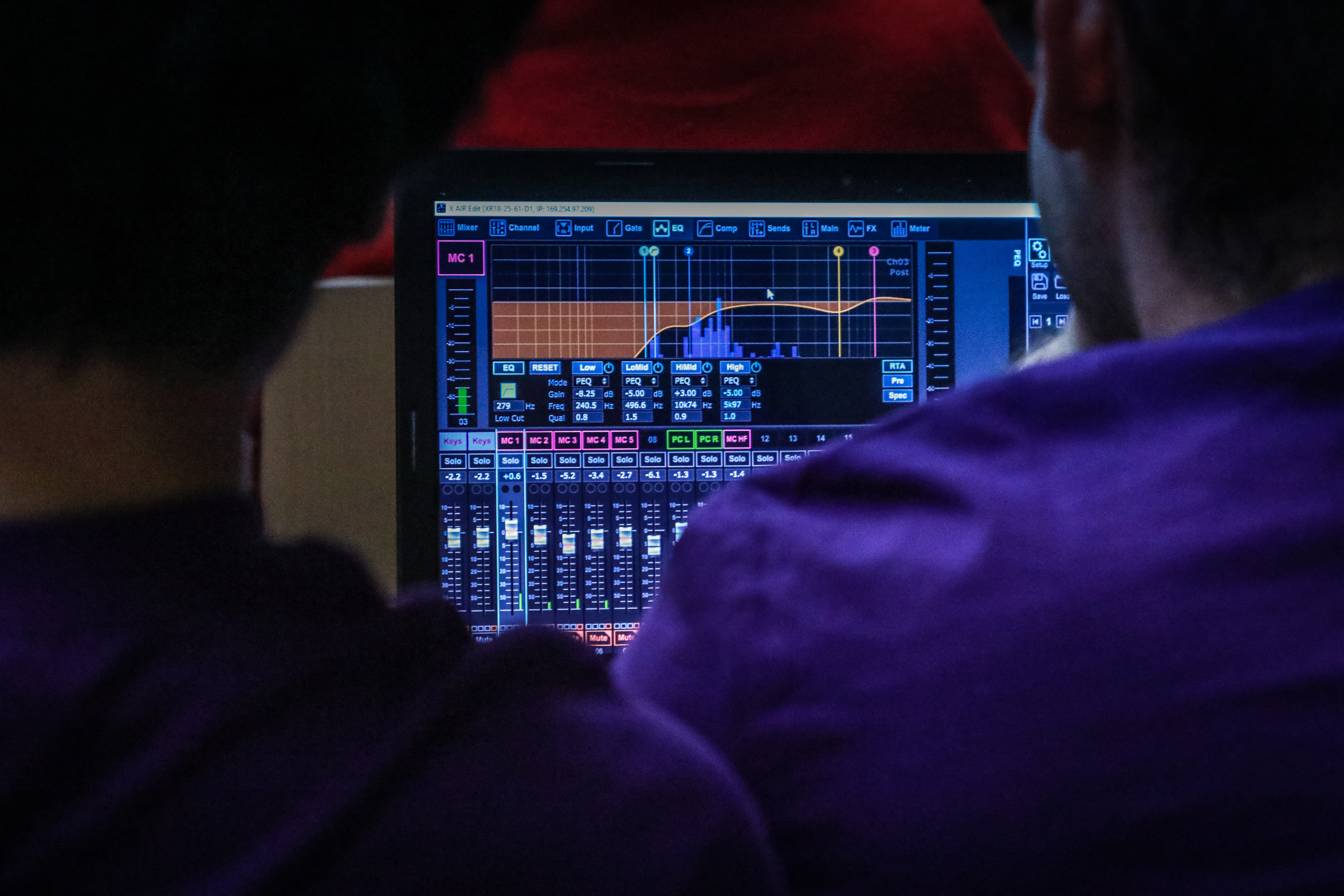 URL structure
Most of us don't think about the URL too much when we add new pages to our sites. However most SEO experts agree that URL structure plays a major role in search engine rankings. For example, having the primary keyword in the URL makes the page more likely to rank on the first page.
Another important feature of a high-quality URL is its simplicity. A visitor should be able to read the URL and know what the page is about.
Mobile Compatibility
Most modern website builders include responsive themes by default. Unless you're opting for full-stack site development, you don't have to worry about mobile-friendliness as much.
However, running a competitive analysis to see how other businesses in your niche are performing across mobile devices can help you determine whether your approach is right or not. Even Google offers a test where you can check how your website's mobile version performs.
Schema Markup
Yet another very technical but important SEO aspect of online businesses. In case you're not aware, schema markups are small pieces of code that provide structured data to search engines like Google. This helps the algorithm understand the content of the pages better, accelerating the ranking potential.
How your competitors are utilizing schema markups and stealing the featured snippets spot on a result page is a valuable tool you can use to boost rankings.
My Pick of Best SEO Competition Analysis Software
As promised, I'm going to share my top picks of tools that you can include in your marketing campaigns to get an edge over your competitors. The tools I'm about to list may not include all the features I've discussed in this blog. But you'll find a good balance of features to perform better in an organic search.
Ubersuggest
You already know that data on keywords, backlinks, and top-performing pages matter the most in competitive analysis. Ubersuggest is a great SEO tool that enables you to do all of it.
To start, you need to enter the competitor's URL on the search bar. Once the page loads, look at the sidebar to navigate between the overview, keyword ideas, content ideas, top pages, and keywords tabs to collect all the data you need.
The paid version of this tool lets you peek into search volume, position, estimated visits, and SD (SEO difficulty) scores. You can also import the list of top 100 URLs ranking for any given keyword.
Last but not least, Ubersuggest allows you to extract valuable information such as domain score, competitors' backlinks, referring domains, social shares, and lots of other metrics to solidify your SEO efforts. It also helps identify broken links to improve site appearance.
SE Ranking
SE Ranking is a popular tool among professionals thanks to its elaborate insights. It doubles as a competitor analysis tool where you can manage up to 5 projects at once! The best part is that it can help you find the right competitors for selected keywords. It means you don't need to spend hours manually searching on Google.
For any given competitor, you can extract organic traffic information, keyword statistics, CPC data, etc. The included backlink analyzer is another great touch, making SE Ranking an all-around SEO tool for businesses of any size.
Apart from the competitor analysis component, SE Ranking also offers a keyword rank tracker, website audit, on-page SEO checking, and local marketing tools. It can be an excellent addition to your SEO arsenal if your current software stack is missing any of these features. And if you don't have an SEO tool to begin with, SE Ranking is an amazing choice.
SpyFu
As the name suggests, SpyFu possesses the tools to enable users to spy on their competitors. You can spy on the ads your competitors have spent on, different variations of the same keyword they've used, organic search ranking history, and domain positions on Google.
The SpyFu dashboard is one of the most elaborate dashboards I've seen in a long time. You can not only gather helpful data but also sort them for different regions! The visual graphs are excellent for interpreting complex data analysis into plain text. You can extract data about paid keywords, new keywords, improved keywords, and even lost keywords.
I also like the backlinks feature that allows webmasters to analyze competitor backlinks. You can check the sources of the backlinks as well as the scores of the donor sites.
Overall, SpyFu is an excellent competitor analysis tool. However, it's not a full-fledged SEO tool which means you'll need to invest in another tool to perform the core SEO tasks for your business.
Moat
If you have plans to heavily incorporate Google Ads into your marketing campaigns, I highly recommend looking into Moat. It's a multipurpose SEO tool primarily targeted to advertisers. It enables users to track and monitor all ads running for selected competitors along with all the analytics you can hope for.
Not only that but Moat also offers suggestions on how and where you can place ads to give your business an edge.
In case you didn't know, Moat is an ads tool offered by Oracle, one of the biggest names in cloud computing and SaaS. It goes to show that the data you extract from Moat is reliable and trustworthy.
Semrush
If the world was ending and I had only one choice, I probably would go for Semrush in my competitive analysis strategy. It's one of the most comprehensive SEO tools out there that does everything you want it to do. It also takes care of the complex paradigm of gathering data and turning it into actionable steps for SEO professionals.
Most people know Semrush for its keyword prowess and depth of insights regarding the results. But you'd be glad to know that it also offers a competitor research suite. On the dashboard, all you have to do is enter the competitor domain. On the sidebar, you'll find tools for traffic analysis, organic reach, keyword gap, backlink gap, different types of audits, and many SEO content templates.
Speaking of content templates, if you have plans to publish a lot of web pages to provide real value to visitors, Semrush would be a tool you don't want missing from your arsenal.
Unless you need very technical insights into your website performance, I think you can get away with using Semrush alone. I barely see tools that offer as many components of search engine optimization within a single tool.
FAQ
What is the best SEO tool for competitor site analysis?
In my opinion, Semrush is the best SEO tool not only for competitor analysis but also for overall SEO performance. It lets you perform all SEO tasks from the same dashboard, streamlining search rankings.
Can you use Google Analytics for competitor analysis?
No, you can't use Google Analytics because it's a first-party tool, meaning you can only extract data from your own site. The same goes for Google Search Console. To dive into the SEO details of competitors, you need to invest in tools that offer third-party analytics.
How do you do competitor analysis tools in SEO?
Well, it's an elaborate process that I've already covered in my post. To summarize, you look into the organic search data to find Google search positions for your competitors. You also get a clear view of competitors' backlinks, broken links on your site, data from a rank tracker, and user interface scores to derive conclusions.
What is competitor link analysis in SEO?
When you analyze the competitors backlinks, you get to understand where they collect links from and why the links work so well. You can use the data to design your own organic research-based link-building strategy.
Why is competitor analysis important in SEO?
Competitor analysis helps businesses identify SEO mistakes and gather insights on why some websites rank better than others. By following their footsteps with the intention to outrank them, businesses can get a competitive edge online.